There aren't any Events on the horizon right now.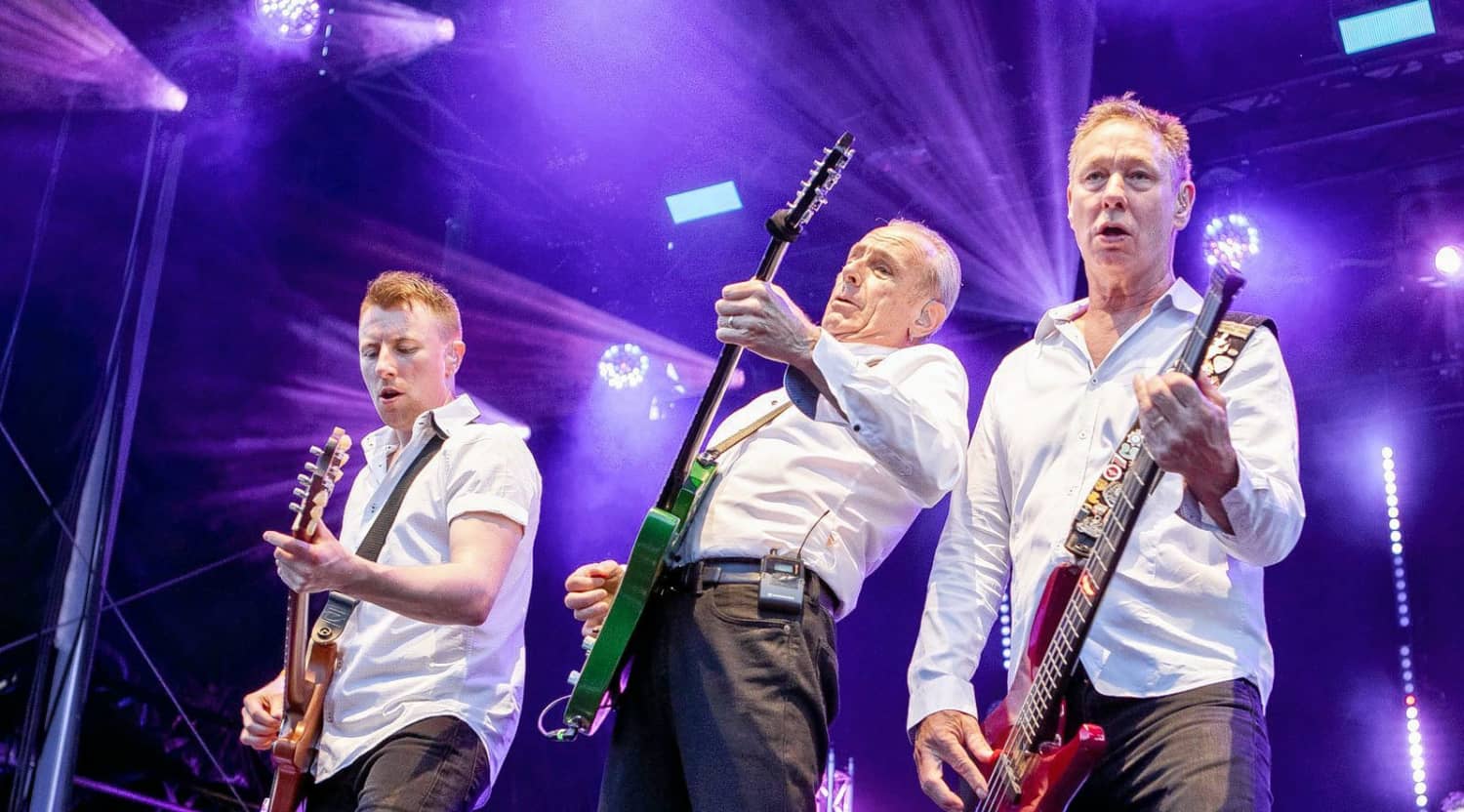 Zuma
Status Quo Tickets
Status Quo Tickets
This four-member, English rock band has been around since the late 1960s, and have been making their mark on the music world ever since. They've recorded 64 hit singles, 22 of which were in the Top Ten. Their first single "Matchstick Men," hit the airwaves in 1968, reaching No. 7. Now more than forty years later, the original band is back together, making great music and touring like the old days. You won't want to miss seeing Status Quo rise to glory once more. Buy your concert tickets from StubHub, and be there for every exciting, adrenaline-pumping moment!
Status Quo
The band formed in 1962 under that name The Spectres, which was a rock and roll freakbeat band. Founding band members Francis Rossi and Alan Lancaster met in school, and were members of the same orchestra. They began playing gigs together, first of which was at the Samuel Jones club in Dulwich, London in 1963. In the next few years, they would meet drummer John Coghlan and guitarist Rick Parfitt, rounding out what would become Status Quo in 1967. The four band members tried out several different names including Traffic, Traffic Jam and The Status Quo, before deciding on Status Quo. The band discovered psychedelia in the beginning of their collaboration, which influenced their early music. But it wasn't until 1972, when the group released their album Piledriver on the famous progressive record label Vertigo. This album gave them the recognition they so craved, and soon they had a large, loyal fan base that were crowding concert venues to listen to their heavy sound. During the early 80s, differences among the band caused turmoil, but the group kept going, and kept churning out hits and gaining fans. Some of the band members were replaced, and the sound evolved, but it was still Status Quo, and audiences everywhere still wanted more. By the 2000s, the group had resolved their differences, and was once again back together making music with their signature sound. In May of 2011, the band released their twenty-ninth album Quid Pro Quo, and began work on a feature film starring Jon Lovitz and Craig Fairbrass. In 2013, the band was back out on tour, bringing their psychedelic brand of music back to their rock-hungry fans! Don't miss your chance to see them live! Buy your Status Quo tickets from StubHub today!
Status Quo Tour Dates
What could be more exciting than getting the chance to see a rock band that has been entertaining crowds for decades? When you come to a Status Quo concert, you'll get to experience all of this excitement and more! Check StubHub for all of the latest tour dates and information about Status Quo, and snag some ticket to a show near you!
Status Quo Concert Tour
If you're looking for a night of music that rocks, then grab some tickets from StubHub to a live performance featuring the legendary Status Quo! You won't be disappointed by coming out to a great show that you'll be talking about well after it's over.
Back to Top
Epic events and incredible deals straight to your inbox.