We didn't find anything nearby, but here's what's happening in other cities.
There aren't any events on the horizon right now.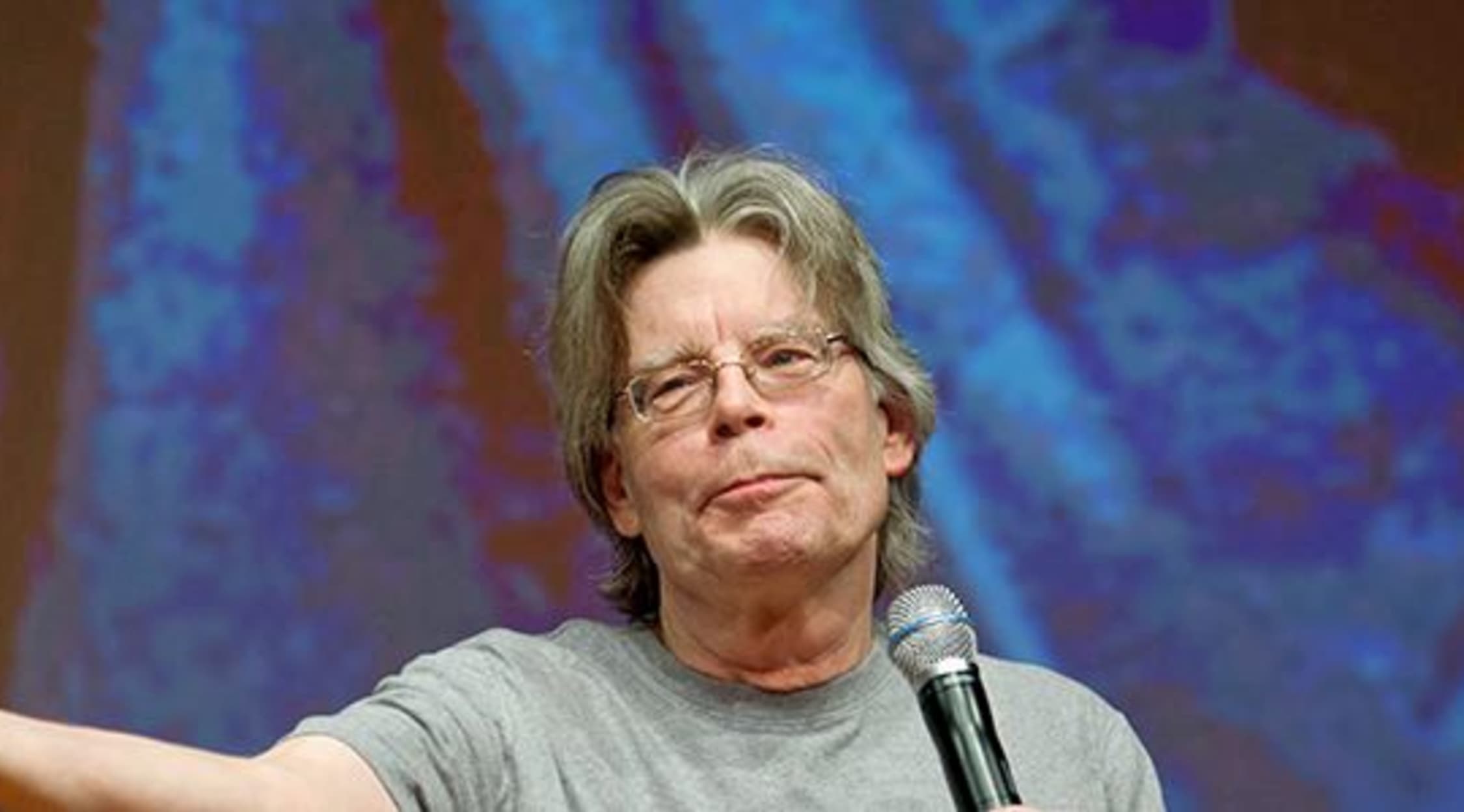 Alamy
Stephen King Tickets
Stephen King Tickets
Stephen Edwin King is a celebrated fiction author who was born on September 21, 1947, in Portland Maine to parents Nellie and Donald. His father left the family when Stephen was still quite young, and the children were raised thereafter solely by their mother who supported them part of the time with a job at a local mental institution. Fans of his work can likely see where his inspiration came from for some of his most disturbing works given his rocky childhood and disturbing influences during his youth. He did some different work like teaching high school and pumping gas for a short while to support the growing family he began when he got married at the beginning of 1971 to Tabitha Spruce. Not long afterward, his work was recognized for its unique and riveting storytelling, and he was able to begin devoting his talents to writing full-time as a career.
Becoming "The King"
In January of 1959, Stephen and his brother, David, decided to create a local newspaper and named it Dave's Rag, which is when Stephen began his noteworthy writing career. He continued to write throughout high school, getting his first published appearance in 1965 in the magazine Comics Review with the short story I Was a Teenage Grave Robber. He then published a collection of short stories himself along with his friend, Chris Chesley, before being awarded a scholarship to attend the University of Maine, where he graduated with a degree in English. He managed to make a small amount of money selling stories to men's publications for a while in college and after but nothing significant enough to live on. His big break came with the novel Carrie, which enabled him to finally devote his energies just to his writing and the global phenomenon was formed that has become the legacy of "The Master of Mystery" as Stephen King is affectionately known.
Where can I buy Stephen King tickets?
Get your hands on tickets from the largest selection in the world for live performances at StubHub by just entering your artist, venue or event into the convenient search bar and pressing enter to discover the massive assortment of tickets available. Any purchase you make is also 100% secure with the FanProtect guarantee that promises you won't be left without your tickets or seats.
What is an evening like at a Stephen King concert?
As a master at the art of storytelling, Stephen King live is a sometimes terrifying journey into the mind of someone you cannot be sure will safely lead you out before your fortitude falters in the face of unknown, and frequently too well known, conjured malevolent forces.
Will the Stephen King concert include any new works by the author?
When you go to a Stephen King concert, you never know what kind of performance you will get because it ranges from dramatic readings to unscripted monologues and entertaining personal history.
What are some past events Stephen King tickets could have gotten you into?
Stephen King likes to keep things interesting by changing the content of his live shows to offer his fans something unique at his events, like speaking about his experiences writing certain books or collaborating with others to create a film interpretation of his works.
What are some titles Stephen King has published in his literary career?
Stephen King is responsible for many different literary works, which include the novels Firestarter, The Shining, The Stand, It, and also Thinner, which he wrote under the pseudonym "Richard Bachman."
Which authors are like Stephen King?
If you like Stephen King, you might also like mystery writers like James Patterson or horror author and sometimes King collaborator Peter Straub.
Back to Top