There aren't any Events on the horizon right now.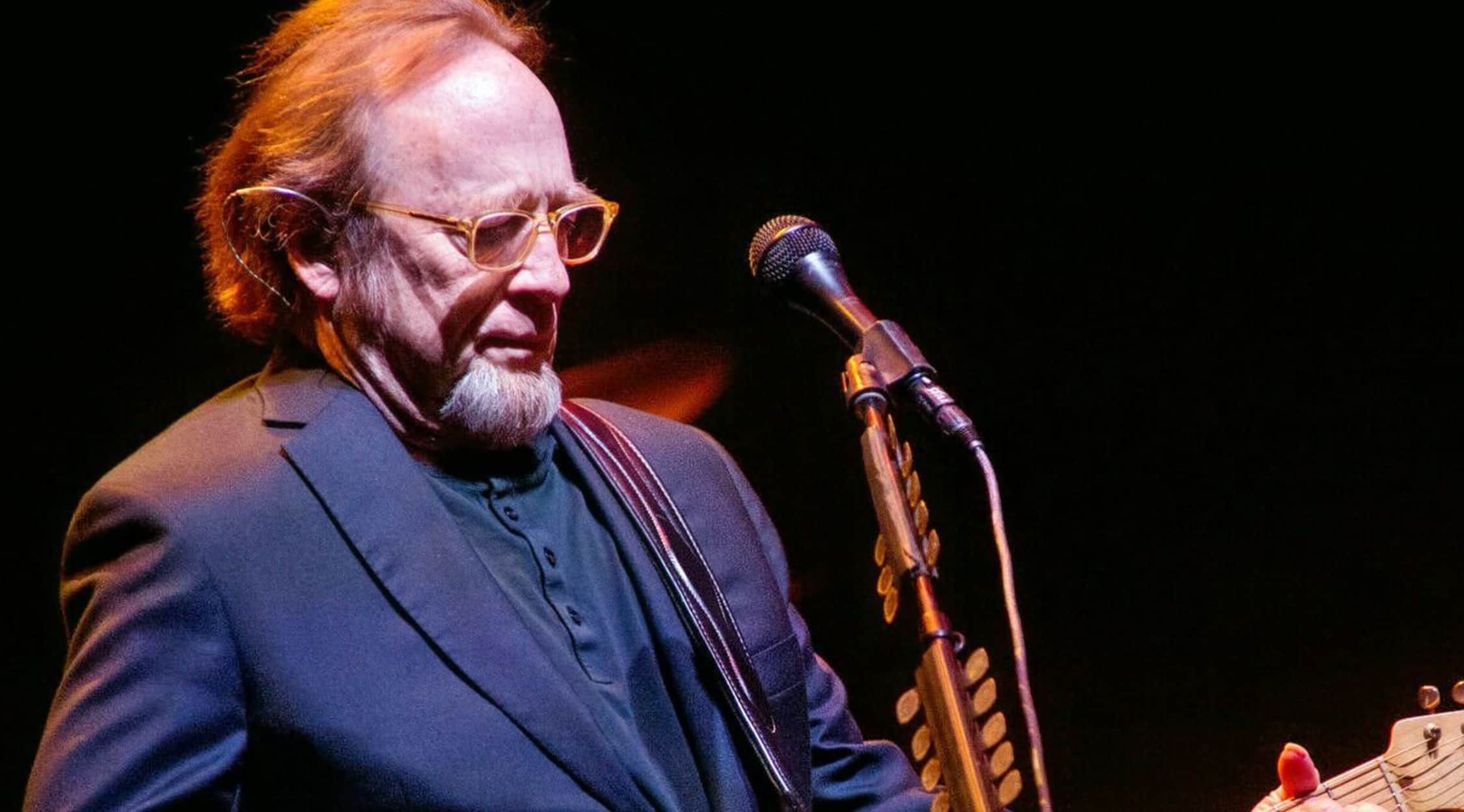 Alamy
Stephen Stills Tickets
Stephen Stills Tickets
Starting in 1963, Stephen Stills' musical legacy spans six decades and helped create the 1960s and 1970s Laurel Canyon Sound. Named No. 47 in Rolling Stone's 2011 list of The 100 Greatest Guitarist of All Time, Stills is a two-time Rock and Roll Hall of Fame inductee with Buffalo Springfield and Crosby, Stills and Nash. He is also a member of the Songwriters Hall of Fame. With more than 35 million records sales, fellow bandmate Neil Young declared Stephen Stills "a genius." Further, Stills has the distinction of having performed at the three most renown 1960s music festivals: Monterrey Pop Festival, Woodstock and Altamonte. CSN and CSNY have had various incarnations since 1969, touring as recently as 2015.
Stephen Stills: The Man Behind the Icon
Stephen Stills was born in Dallas, Texas, to a military family. Moving often, he became interested in various types of music including folk and blues. His years in Central America encouraged him to love Latin music. In the early 1960s, Stills headed to New York City and performed with various bands. Touring in Canada, Stills met Neil Young, Don Felder and others with whom he would later collaborate with on various projects. Buffalo Springfield was formed around 1966 and released "For What It's Worth" from their debut album Buffalo Springfield. A protest to events in the 1960s, the album charted in the US at No. 7. Stills helped create Crosby, Stills and Nash. As a fusion of folk, country and psychedelic rock, the iconic Crosby, Stills and Nash was released in 1969. The album saw success with two Stills' compositions: "Suite: Judy Blue Eyes" and "Marrakesh Express," both charting in the US Top 40. His solo hits include "Love the One You're With" from Stephen Stills and "Change Partners" from Stephen Stills 2.
Where can I buy Stephen Stills tickets?
To see Stephen Stills concerts, you can purchase tickets at stubhub.com The site makes grabbing the best seat for Stephen Stills easy and secure via mobile or desktop applications.
What other musicians has Stephen Stills collaborated with?
Having a long and illustrious musical career means performing with some of the most famous musicians in any decade. Starting with the 1960s, Stephen Stills was in Buffalo Springfield with Neil Young. He helped form CSN with David Crosby (The Byrds) and Graham Nash (The Hollies). In 1970, his solo album Stephen Stills hosted guest musicians Jimi Hendrix, Eric Clapton and Ringo Starr. In 1979, he performed with Billy Joel, Kris Kristofferson and Rita Coolidge at the Havana Jam Festival in Cuba. In August 2013, Stills - along with Kenny Wayne Shepherd and Barry Goldberg - released Can't Get Enough as a blues band, The Rides. In 2017, Stephen Stills and Judy Collins released and toured in support of Everybody Knows.
What songs can I expect to hear at a Stephen Stills concert?
From the classics such as "Suite: Judy Blue Eyes" and "Love the One You're With" to "Southern Cross" and "Helplessly Hoping," Stephen Stills is likely to perform hits and deep cuts from his many solo and group albums.
Who does Stills consider to be his biggest musical influencer?
Stills is influenced by many genres such as folk, rock, blues and Latin music. The artists he considers inspirational include Chuck Berry, The Beatles and Bob Dylan.
Does Stephen Stills have any projects outside of music?
Stills supports the Miracle Project which produced Autism:The Musical, an independent documentary which looks at the lives of five kids with autism and their families during a six-month period. Stephen and Kristen Stills' son is featured alongside four other children as they created and staged a musical in Los Angeles. He has hosted Light Up the Blues, raising more than $320,000 to benefit Autism Speaks.
What artists are similar to Stephen Stills?
If you enjoy Stephen Stills, you may also enjoy artists like Graham Nash, David Crosby or Neil Young.
Back to Top
Epic events and incredible deals straight to your inbox.