There aren't any Events on the horizon right now.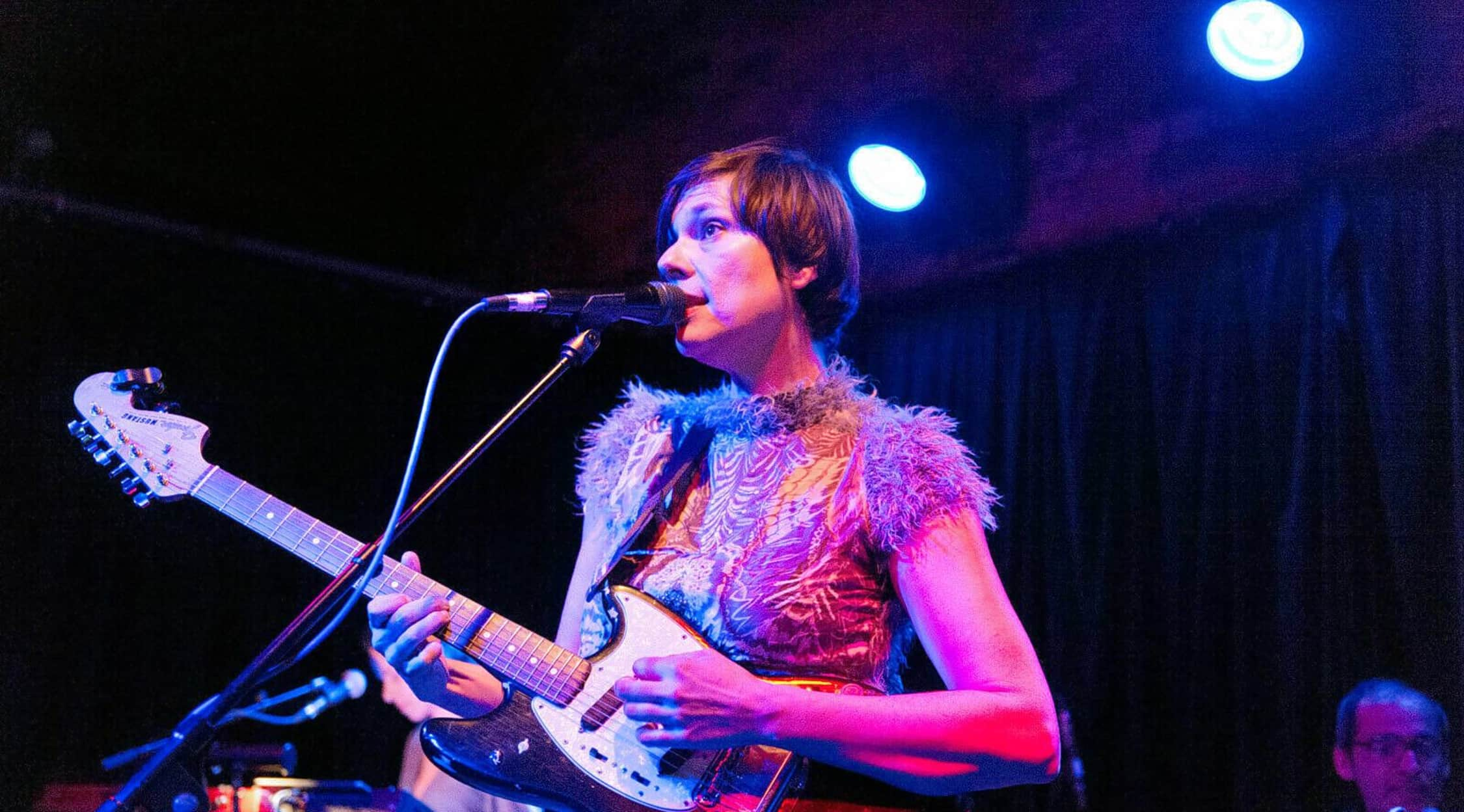 Alamy
Stereolab Tickets
Stereolab Tickets
One of the most inventive bands of the '90s, English group Stereolab have reunited to play their first series of shows in a decade. Pioneering a style dubbed "post-rock" by critics, their forward-looking music incorporated a slew of influences from jazz to German '70s progressive rock, to Brazilian samba and '60s easy listening pop and more. Stereolab enjoy a large cult following resulting from an array of concerts and albums, including 1994's Mars Audiac Quartet and 1997's Dots and Loops. Stereolab will be playing career-spanning sets with ticket demand expected to be strong.
The "Groop" Takes Off
Formed in London in 1990 by songwriters Tim Gane and Lætitia Sadier, the "groop" - as they called themselves - began putting out singles and EPs on their own label. Initially embracing a guitar-based pop, they began to experiment with a wider variety of sounds with 1993's album Transient Random-Noise Bursts with Announcements. Stereolab signed to Elektra this same year and began to play to a growing audience in the US. Critics and fans consider a trio of albums released in the mid-90s to be among their best work. Indie music website Pitchfork has cited the last of these releases, Dots and Loops, as the band's masterpiece. It was also their first release to chart on Billboard. Along the way, the band released a series of singles and compilations that revealed multiple facets of their wide-ranging sound. They also continued to tour, playing to large halls across the US and Europe. The band continued with more genre-bending releases, culminating in 2008's Chemical Chords. At this, the band took an extended hiatus to pursue other projects. Interest in the band continued to increase, as newer artists commonly cited them as an influence.
Where can I purchase Stereolab tickets?
You can get your Stereolab tickets at StubHub. StubHub offers a FanProtect guarantee that ensures the safety and security of your purchase. The largest ticket marketplace on the planet, StubHub also offers tickets through its mobile app.
Where is Stereolab playing?
Stereolab's tour itinerary includes both clubs and larger festivals. Covering much of Europe in May, June and August, they will play the US and Canada throughout September and October. You can expect to see Stereolab at venues such as Brooklyn's Brooklyn Steel, First Avenue in Minneapolis and the legendary Fillmore in San Francisco. The band is also playing the Pitchfork Music Festival at Union Park in Chicago on July 20, 2019.
Who are the current touring members of Stereolab?
The current touring lineup includes both founding members Gane and Sadier. They are joined by long-time drummer Andy Ramsay, Joe Watson on keyboards with Xavier Guimera on bass. Gane's rhythm guitar complements Sadier's chanteuse-styled vocals in addition to her guitar and keyboard accompaniment. According to Gane, this lineup has rehearsed extensively prior to the tour.
What songs are Stereolab playing on this tour?
Their live sets include 18 songs from throughout their career. Setlists include indie hits such as "Ping Pong," "French Disko," "Miss Modular" and "John Cage Bubblegum." Stereolab will also dig deep into their catalog with fan favorites like "Blue Milk," "Brakhage" and "Percolator." Audiences can expect the band to explore both the poppier side of their sound as well as the locked-groove drones beloved by its fans.
What is a Stereolab show like?
Stereolab's performances are full of the same energy and zeal that made them popular in the 90s. Their sets typically have the eclectic styles that fans have come to expect from such a talented band, and audiences tend to stand or sit, moving to the rhythms as the band performs their songs.
Which artists are similar to Stereolab?
Stereolab has influenced a bevy of indie rock artists with their eclectic music. Fans may enjoy contemporary artists like indie rockers Deerhunter and the diverse, genre-spanning music of Toro y Moi. Listeners interested in Stereolab's many influences may be interested in the easy listening pop of Burt Bacharach, the electronic sweep of Kraftwerk or the close harmonies of the Beach Boys.
Back to Top
Epic events and incredible deals straight to your inbox.