We didn't find any Events nearby, but here's what's happening in other cities.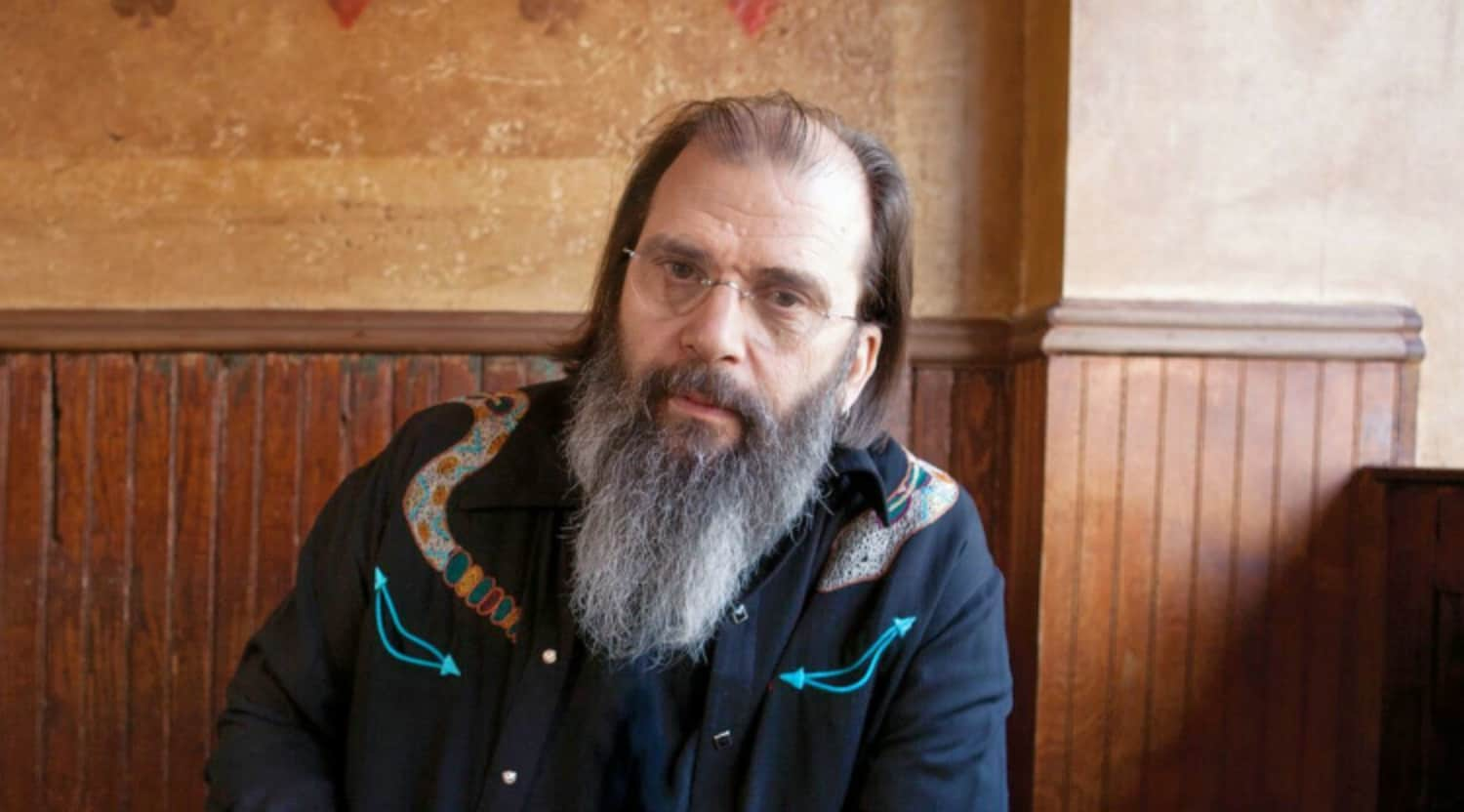 Rovi
Steve Earle Tickets
Steve Earle Tickets
Steve Earle is a master storyteller. The talented American singer-songwriter from Virginia has released 15 studio albums and has won three Grammy awards to date. Steve Earle's songs have been recorded by various legendary artists such as Johnny Cash, Willie Nelson, Travis Tritt, Vince Gill, Bob Seger and more. The multi-talented artist has written short stories, a novel and a play, and he has also starred as an actor in several television shows and movies.
Steve Earle Came Back From Copperhead Road
Steve Earle started his career as a Nashville songwriter. In 1982, he released an EP of his own entitled Pink & Black. He released Guitar Town in 1986, and it was a breakthrough for the rising singer. The title song, "Goodbye's All We've Got Left," was a Top 10 single the same year. "Goodbye's All We've Got Left" also made it into the Top 10 in 1987. In 1989, Earle released Copperhead Road on Uni Records. Its title track told the story of a Vietnam veteran who draws from a family legacy of running moonshine to become a marijuana dealer. The song is Earle's highest-peaking track to date in the US, selling over a million digital copies. Since then, Earle has been writing, acting and playing concerts. He has also become an anti-death penalty activist, and this theme is featured in several of his songs.
Where can I buy Steve Earle tickets?
Grab Steve Earle tickets at StubHub. When you purchase tickets at StubHub, you get the FanProtect guarantee, which ensures that your purchase is safe and secure.
What are some popular Steve Earle songs?
Some of Steve Earle's most recognizable songs include "Copperhead Road," "What'll You Do About Me," "A Little Bit in Love," "Hillbilly Highway," "Guitar Town," "Someday," "Goodbye's All We've Got Left," "Johnny Come Lately" and more.
Which artists have recorded Steve Earle's songs?
Steve Earle has written a number of hit songs performed by other artists, including "Will The Wolf Survive" by Waylon Jennings, "Wrecking Ball" by Emmylou Harris, "Goodbye" by The Pretenders, "Longnecks and Short Stories" by Mark Chestnutt, "Achy Breaky Heart" by Billy Ray Cyrus, "A Little Bit In Love" by Patty Loveless and "Sunshine On Leith" by The Proclaimers.
What can I expect from the setlist of a Steve Earle concert?
A Steve Earle setlist offers a selection of well-written, inspiring songs written by the talented man himself. You'll hear Steve and his band perform hits like "Rita Ballou," "Heartbroke," "Tom Ames' Prayer," "Fort Worth Blues," "I Feel Alright," "Guitar Town" and "Copperhead Road." Steve also plays covers of songs by musicians he admires, which include Guy Clark, the late Townes Van Zandt and Bruce Springsteen.
What can I expect at a Steve Earle concert?
When you catch Steve Earle and his band in concert, you should be ready for an evening of memorable rock, country and folk music. Steve Earle plays hits from decades of music, and he stops between songs to tell the audience stories throughout the concert. Steve Earle not only puts on a powerful show, but if the crowd is feeling it, he will often play an encore or two. Steve and his band travel with their opening act, The Mastersons, which features two musicians who also play in Steve Earle's band. The Mastersons do a tremendous job of getting the crowd ready for the main event. The overall concert is a memorable experience for fans that enjoy Steve Earle's music.
Which artists are similar to Steve Earlee?
Fans of Steve Earlee may also like Guy Clark, Hayes Carll, Todd Snider, James McMurtry, Justin Townes Earlee, The Bottle Rockets and Levon Helm.
Back to Top
Epic events and incredible deals straight to your inbox.