We didn't find anything nearby, but here's what's happening in other cities.
There aren't any events on the horizon right now.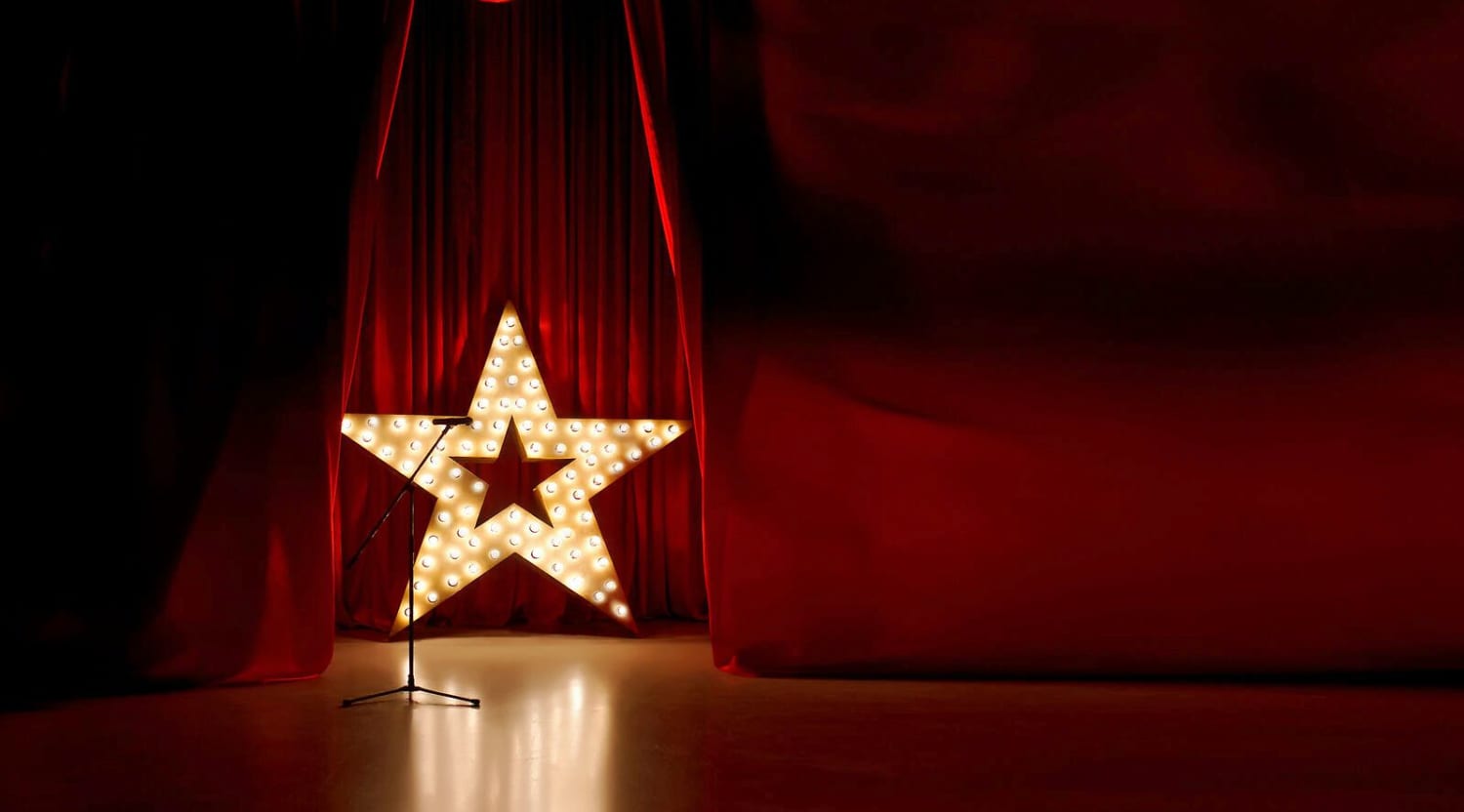 Adobe Stock
Steve Harvey Tickets
Steve Harvey Plot
Were you trying to find something fun to do for the weekend? Now that the work week is coming to a close, you'll have plenty of time to sit back and enjoy whatever entertainment you so choose. But who should you go and see? With StubHub giving you access to the hottest upcoming comedy shows in your area, it's easy to understand how confusing it might be for someone to have to decide. So if you find yourself still struggling to narrow down which comedian you should go out and see this weekend, you should know well enough to go and get your tickets to see a performer who's no stranger to big crowds - a performer like Steve Harvey. Steve Harvey has been bringing smiles to the faces of those who have sat through his comedy sets in the mid-1980's. After finishing as a finalist in the Johnnie Walker National Comedy Search, Steve Harvey found himself given the job of host of the popular show, It's Showtime at the Apollo. After several performances on various television shows, Steve Harvey was given The Steve Harvey Show on the WB network. The Steve Harvey Show would run until 2002, but in that time, he'd perform in the role that he's remembered best in, alongside hilarious comedians Cedric the Entertainer, D.L. Hughley, and Bernie Mac in the film The Original Kings of Comedy. Since then, Steve Harvey has blown up as one of the most sought-after hosts of both television and radio programs in the country, hosting both television game show Family Feud and his own radio show on Radio One. If you were hoping to get the best set possible from a comedian this weekend, your best bet is to head to StubHub to pick up your tickets to see Steve Harvey perform!
Steve Harvey Schedule
Were you hoping to catch Steve Harvey when he takes to the stage at the Verizon Theatre at Grand Prairie in Grand Prairie, Texas? Or how about when he takes to the stage to perform at the Prudential Hall at the New Jersey Performing Arts Center in Newark, New Jersey? Well no matter where you were hoping to see all that Steve Harvey has to offer, you should head to StubHub to see if there are still tickets to his show available. As the host to many popular shows, it's easy to see why his tickets would sell out to fans fast. So head to StubHub if you're still on the search for Steve Harvey tickets and secure a fun weekend for you and your loved ones!
Steve Harvey Cast
When you work in comedy as long as Steve Harvey has, you get to know the who's who in the world of professional comedians. Not only do you get acquainted with popular comedians though, but chances are when you're in the position that Steve Harvey is, you'll get to rub elbows with some of the most famous celebrities out there. Over the course of his long and successful career, Steve Harvey has appeared alongside such great talents as D.L Hughley, Cedric the Entertainer, Bernie Mac, Cuba Gooding Jr., Beyonce Knowles, Mike Epps, Nick Cannon, Christina Milian, Kenan Thompson, Kal Penn, Vanessa Bell Calloway, Shannon Elizabeth, Bow Wow, Solange Knowles, Gabby Soleil, Vanessa Williams, Marques Houston, B2K, Jennifer Freeman, Meagan Good, Chris Jones, Robert Hoffman, and more! These famous celebrities who have appeared alongside Steve Harvey both in film and on television are a testament to to the level of skill that Steve Harvey has as an entertainer. If you were hoping to get the full experience of seeing Steve Harvey perform for a crowd, you should head out to StubHub to pick up your tickets today while they're still available! Don't wait too long though or you'll risk missing out on Steve Harvey's performance entirely!
Steve Harvey Author
Though he's accomplished much on the stage when it comes to his comedy, Steve Harvey is not known for having written a large body of work. While he may have the skills and talents necessary to become a very talented writer, he has always seemed to focus his energy towards his humor, a decision that has been to his benefit as he is now recognized as one of the finest comedians in his field in the world. Though he has written two books, Act Like A Lady, Think Like a Man and Straight Talk, No Chaser: How to Find and Keep a Man, his efforts have largely been focused on his joke-telling ability and how his sets will appear with him on the stage. Take this time to acquaint yourself with his jokes as you decide whether or not you'll be able to find tickets to see this popular performer take his show to the stage before your very eyes! Don't take too long though or every ticket will be sold out, head to StubHub to get your tickets to see Steve Harvey today!
Steve Harvey Trivia
Q: When was hilarious stand up comic and actor Steve Harvey born?A: Hilarious stand up comic and actor Steve Harvey was born on January 17, 1957.
Q: Where was hilarious stand up comic and actor Steve Harvey born?A: Hilarious stand up comic and actor Steve Harvey was born in Welch, West Virginia.
Back to Top
Epic events and incredible deals straight to your inbox.