There aren't any Events on the horizon right now.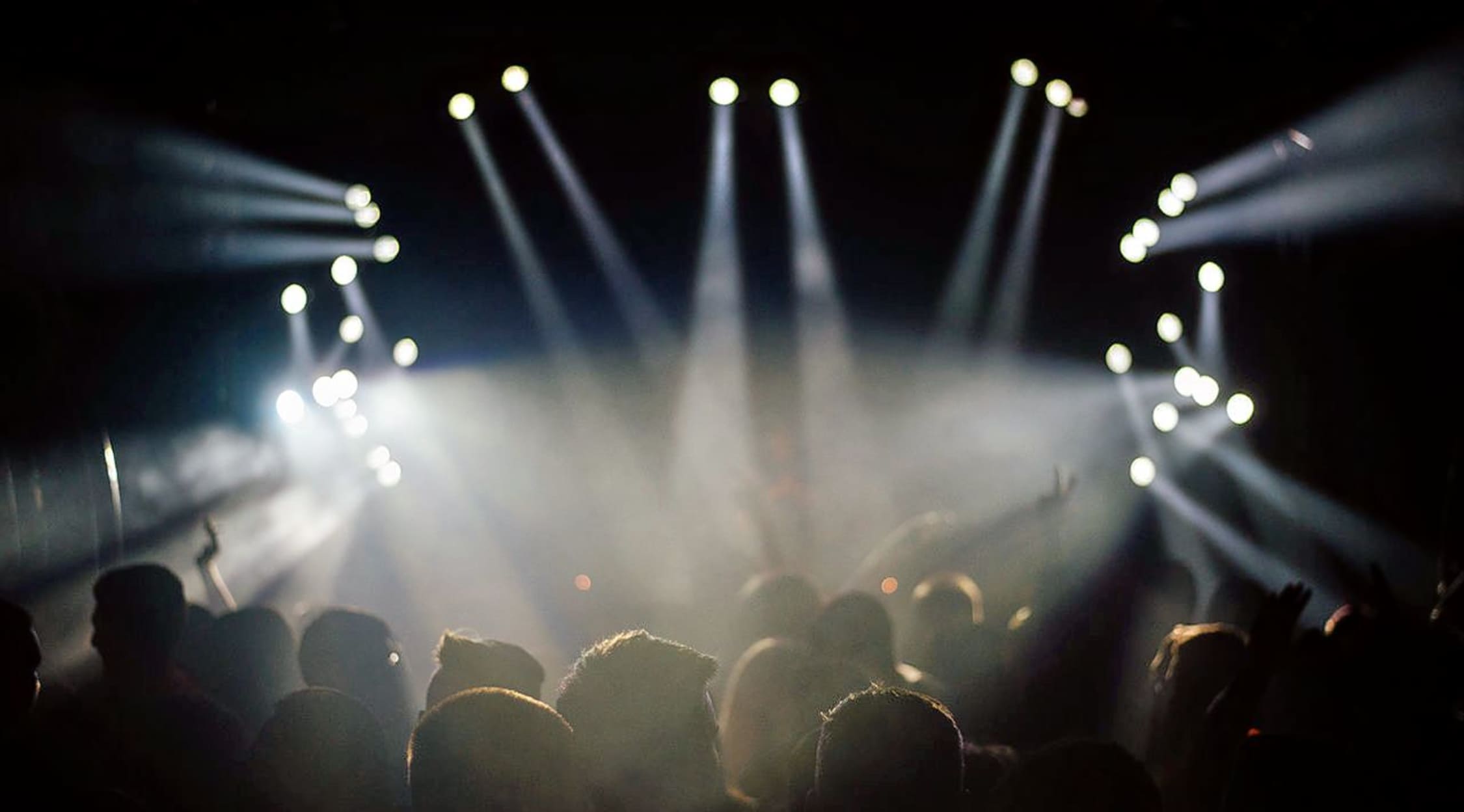 Stocksy
Steve Lawler Tickets
Steve Lawler – The 2016 Tour
Steve Lawler will be spinning all over the United Kingdom, the United States, and Europe in his latest round of live dates. Don't miss this legendary progressive house DJ when he performs in some of the most trekked clubs in the world, including The Wright Venue in Dublin, Bardot in Miami, the Mint Club in Leeds, and more! Whether he is spinning for sold-out superclubs or open-air festivals, Steve Lawler puts on a quintessential progressive house set that will have you dancing all night long. Don't miss out – get your tickets today!
About Steve Lawler
Steve Lawler climbed to the very top of Britain's dance scene, then took his tribal, dark progressive house to the global stage, performing at the biggest clubs in the world, from Miami to Ibiza. The producer's mix albums, such as his reputation-establishing series Global Underground, regularly featured the biggest, freshest hits as well as the deep personal favorites that contributed to the uniqueness of his set. Above all, his mixing was emphatically favorable to house music, especially to the more progressive aspects of the genre. In addition, Lawler was frequently known for emphasizing dark, massive, tribal drums that drove his DJ sets, which could last for several hours.
Lawler was born in the English Midlands, and was taken with electronic music from a young age. Depeche Mode were a particular favorite. Overall, however, the burgeoning acid house movement in the late '80s strengthened his attraction to the music – it was not a preference, but a lifestyle. Lawler started tuning into PCRL, the local pirate radio station, and going to warehouse parties. From 1990 to 1994, he hosted his own series of illicit parties in an unused tunnel below the M42 highway. He then relocated to Ibiza and met the manager of the Cream superclub, Darren Hughes. Hughes was struck by Lawler's talent and passion, and gave the aspiring DJ a chance to play at Cream. Soon, Lawler was a resident DJ and became one of the British house elite.
Year after year, his popularity continued to increase. Soon, he was among the jet-setter DJs, spinning at New York's Twilo, Miami's Groovejet, Singapore's Zouk, Ibiza's Space, and more. Early in the 2000s, he made his mix CD debut with a series called Dark Drums. More visibly, he made some contributions to the series Global Underground. He also started producing songs, of which "Rise In" (2000, Bedrock) is among the most significant.
Previous Hits
Steve Lawler's hit singles include 2000's "Rise In" and 2002's "In the Underground". His most critically acclaimed mixes are Global Underground: Lights Out (2002) and Lights Out, Vol. 2 (2003).
Lawler's sophomore contribution to the tastemaking series Global Underground is 2002's Lights Out. It is a set much more direct than its precursor, 2000's Global Underground: NuBreed. Unlike that set, this second Lawler mix is closer to his usual DJ sets. Both sets in the double-CD release build further and further until they reach a cathartic grand finale. The first CD's finale is "Orgasm" by Thick Dick, a track that was dropped by Subliminal and recalls "French Kiss". "Orgasm" features sultry female vocals simulating an orgasm overtop a torrid house rhythm. Apart from the Subliminal-released cut, Lawler uses the releases of other established labels: DJ Gigolo ("Photography" by Crossover), *69 ("House Muzik" by Angelo Kortez), Bedrock (Lawler's own "Andante"), Yoshitoshi ("Spanish Tales" by Shmuel & Baranes), and others. All throughout Global Underground: Lights Out, the DJ uses the formula that catapulted him to international fame in the progressive house world. And why should he not? Millions of club-goers all over the globe celebrate his sets, after all.
2003's Lights Out, Vol. 2 is another two-disc release. Overall, the first Lights Out, Vol. 2 CD is an eccentric, bouncy listening experience. While still conceptually tribal in terms of sound, Lawler has dug up cuts with an acid, dirty bass and an electro edge. In combination, these sounds lend the mix a fairly sassy, yet sordid feel. Of the two discs, this one likely came too easy to Lawler. The second disc, on the other hand, is definitely darker, but Lawler manages to keep the feeling swinging and upbeat. He has channeled a remarkable style that is both melodic and tribally rhythmic. It's possible that he is trying to maintain a broad listenership here – not everyone goes for his heaviest tribal material. Some will find the second Lights Out more enjoyable than its precursor because Lawler not only incorporates his trademark tribal style but adds more house and electro elements to his sound, making it stand out from his earlier work. It demonstrates that he is a truly distinctive DJ with a constantly maturing, evolving taste who is unafraid of experimentation. While the industry is full of DJs and producers who shy away from the unexpected, Lawler provides a sterling example of visionary thought and versatility. Lights Out, Vol. 2 is a highlight compilation that certainly earned Lawler new fans. Overall, 2003 was a great year for mixtape releases. Each highly anticipated major offering has provided an unforgettable compilation, with Lights Out, Vol. 2 being no exception. The first Lights Out release will probably be the definitive mixtape of Lawler's career, but its successor is a worthy addition to the series and provides new enjoyment with each listen.
Trivia
Because of Steve Lawler's supremely successful residency at the Space club in Ibiza, the DJ was given the nickname of "King of Space".
The Steve Lawler Concert Experience
Not satisfied with the same old progressive house offerings? Look no further, because Steve Lawler is back on the live circuit, bringing his celebratory and hypnotic mixes and originals straight from his decks to your eardrums. With more than two decades of experience as a top-notch DJ, Steve Lawler delivers his impressive collection of dancefloor bangers with his signature predilection for tribal drums. His loyal following and irresistible mixes ensure that every Steve Lawler set is an unforgettable one. Don't miss out on your chance to see this legendary progressive house DJ in the flesh!
Back to Top