We didn't find any Events nearby, but here's what's happening in other cities.
Steve Wariner tour venues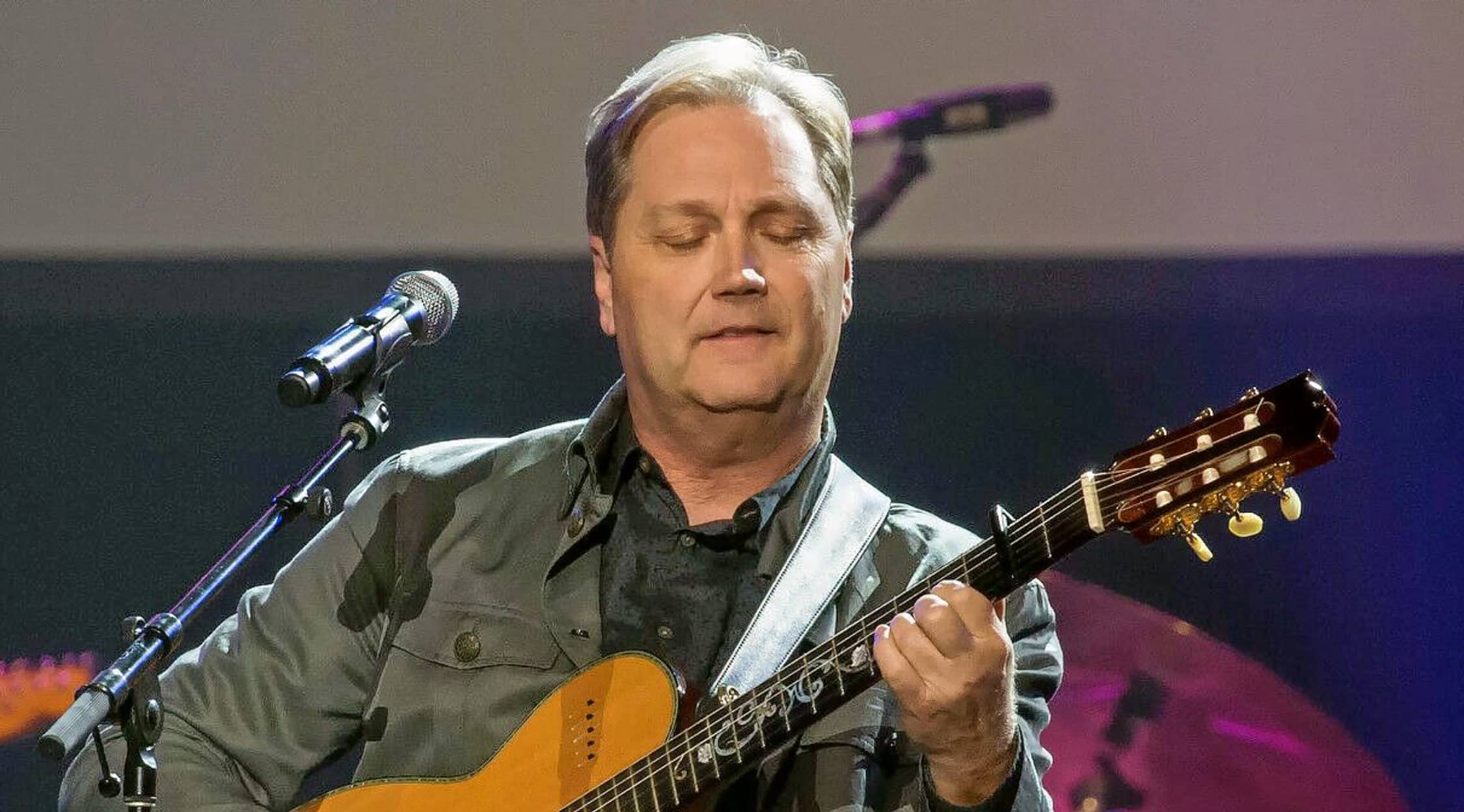 Alamy
Steve Wariner Tickets
Steve Wariner - The 2015 Tour
Country singer songwriting superstar Steve Wariner is at it again, bringing four decades of music experience onto the tour road as he prepares for one special Spring time show in the heart of the southwest. Don't miss Steve Wariner when he makes his way to Fort Worth, TX, giving weight to the old adage that everything is bigger in Texas as he performs one of his largest and most exciting live shows yet. Can't catch the Steve Wariner 2015 tour when it blasts off in Texas? Keep calm and keep checking back because this one off show is just a taste of whats to come in what is sure to be an exciting year for country music lovers all over North America. Steve Wariner will be adding exciting last minute performances and special engagements to hit tour schedule. laying the groundwork for what is sure to be a monumental year for this fabled old hand on the country music scene. Stay up to date on all the latest Steve Wariner 2015 tour info right here at StubHub, your number one resource for online concert tickets!
Steve Wariner will be heading into the heart of Texas when he makes his way to Fort Worth, one of Texas' most exciting cities and the perfect location to experience the Steve Wariner 2015 tour. Steve will be making his way to the world famous Billy Bob's country nightclub, an institution on the Texas music scene that comes complete with a long and storied history on the country music scene and an ideal gateway to experience Fort Worth's exciting nightlife. Start your night off with some smooth country jams from the legendary Steve Wariner before you make your way out for a night on the town, experiencing the best of the best that the greater Fort Worth area has to offer.
From the biggest stadiums to your favorite local concert halls, the Steve Wariner 2015 tour is a must catch country event that has fans and critics alike buzzing with excitement. Steve's show at Billy Bob's is just a taste of whats to come for the veteran country performer as he ramps up for an exciting Summer and Fall of music that is sure to take him to the most exciting tour destinations North America has to offer. Make sure to hop aboard the Steve Wariner 2015 tour train when it comes a'chugging into a location near you!
About Steve Wariner
Hailing from Noblesville, Indiana, Steve Wariner has been warming country music loving hearts for decades as one of the foremost performers in the rockin' country music scene. First making his break into the recording industry in 1976, Steve secured a recording deal with RCA Records, who helped the up and coming singer record his first ever single "I'm Already Taken", which immediately lit up airwaves everywhere as Steve became an overnight sensation in the industry. His profile would rapidly grow throughout the latter half of the 70s and into the 80s, with his first top 40 hit coming with 1980's "Your Memory", paving the way for his second big label LP in 1983. Wariner's name would become synonymous with 'hit parade' as the decade wore on, with Steve eventually departing RCA Records to chase bigger fish with new label MCA.
Steve's success proved unstoppable, with his new career at MCA paving the way for more hits and a stint into collaboration, as Steve's appearance on Nicoletta Larson's "That's How You Know When Love's Right" pushed the album to the top of the country music charts. Wariner then dabbled in the world of television as he recorded the theme song to hit sitcom Who's the Boss, marking a decade of dominance for Steve as his name became synonymous with 80s country success.
Steve would turn to greener pastures as he moved to Arista Records in 1991, and his slew of hit records throughout the 90s marked Steve as a generation transcending country superstar who was showing absolutely no signs of slowing down or losing momentum. He took his first trip to the Grammy Awards in 1992, staying with Arista Records for the former half of the 90s before making the move to music giant Capitol Records in '98. The music world continued to rain praise upon Steve as he made multiple trips to the CMA Awards, winning the Song and Single of the year categories in 1998, and has since become a regular face at the Grammy awards. Dozens of albums and countless hit singles later, Steve remains at the forefront of the country music scene that he has shaped, and continues to shape, in his own image.
Previous Hits
Steve's 1988 release I Should Be With You remains one of his most pivotal and influential works to date, an example of country music mastery that clocks in at 36 minutes of pure perfection. The album dropped on MCA labels, and featured Jimmy Bowen in the recording studio, with the album climbing music charts as it hit the #20 position on the US Country Albums chart. The album produced a slew of singles, including "I Should Be With You", which hit the #2 position on the Billboard country charts, as well as "Baby I'm Yours" and "Hold On (A Little Longer)", which hit the #2 and #6 positions, respectively.
Trivia
Steve counts legendary guitarist Chet Atkins as one of his most important influences. Steve would go as far as to release My Tribute to Chet, a 2009 tribute album that honored his former mentor and earned Steve another Grammy win in 2010.
The Steve Wariner Concert Experience
From start to finish, the Steve Wariner concert experience delivers a holistic and perfectly seasoned concert experience that is the template for modern country rock performances. Steve provides a musical experience quite like any other as he walks through four decades of hit discography, blending unadulterated musical talent with irresistable charisma that come together to deliver a country performance that is uniquely Steve's. Don't miss your chance to catch this living legend live and in the flesh when he makes his way to a venue near you - get your tickets today!
Back to Top
Epic events and incredible deals straight to your inbox.