We didn't find any Events nearby, but here's what's happening in other cities.
1 Event within 150 miles from you
Stick To Your Guns tour venues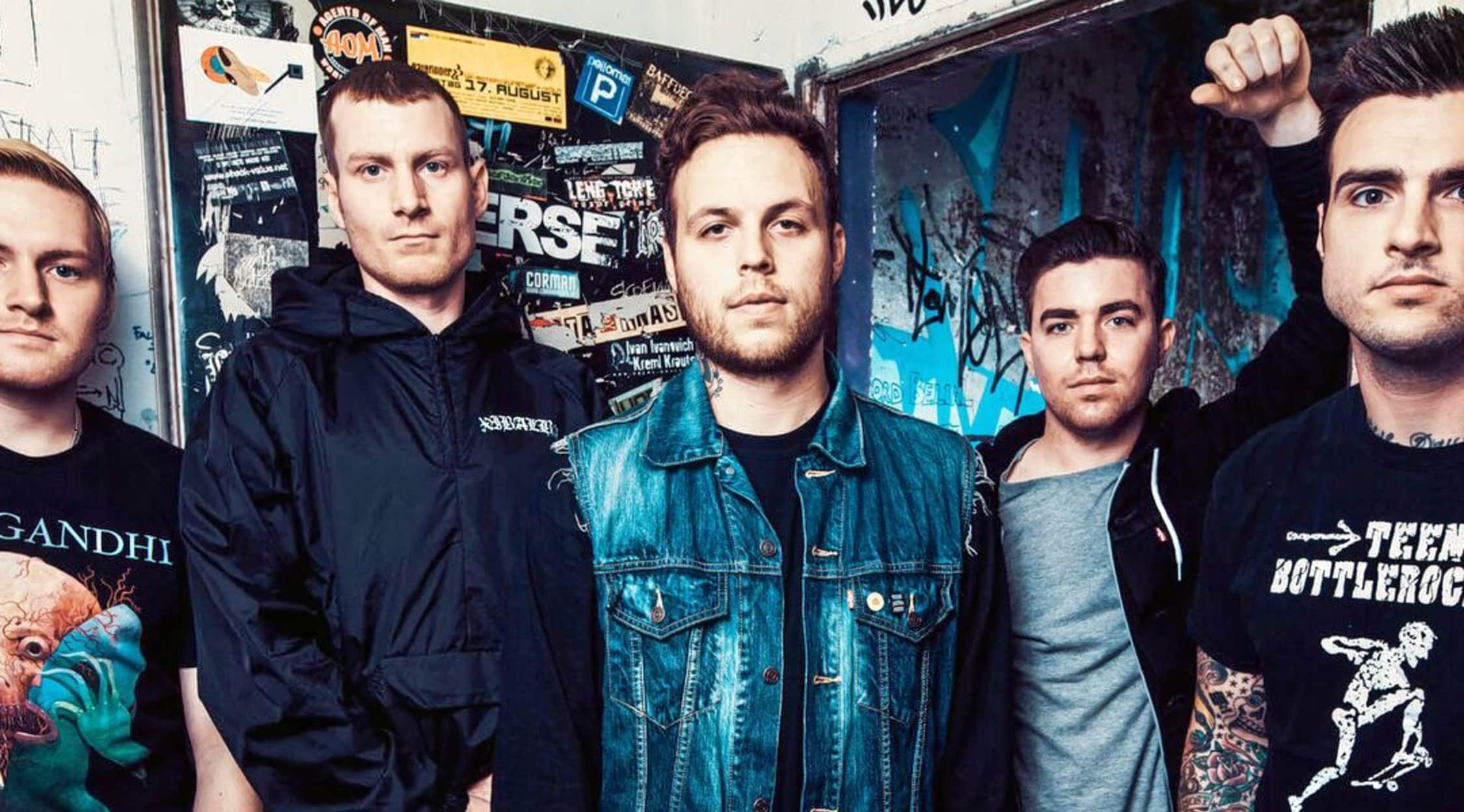 Rovi
Stick To Your Guns Tickets
Stick to Your Guns Concert Schedule
Since forming in 2003, Stick to Your Guns has risen to the forefront of the screamo/metalcore scene, and they haven't slowed down one bit! It's been over a decade since Stick to Your Guns first started jamming together, but their music still feels fresh and relevant, which is why they have remained a fan-favorite for the past several years. Stick to Your Guns definitely knows how to put on a knockout live performance that will spike your adrenaline and get your blood pumping, so if you are a screamo fan, you definitely don't want to miss the opportunity to catch Stick to Your Guns in Action! Fortunately, thanks to StubHub you don't have to!
Stick to Your Guns is known for their wild and exciting tours, and their next tour is right around the corner! Beginning in February, this screamo outfit will be performing in cities like Denver, Chicago, Detroit, Worcester, New York, Philadelphia, Greensboro, Jacksonville, San Antonio, Houston, Dallas, Mesa, and more! These shows are generating massive excitement amongst the metalcore world, which is why you definitely want to take advantage of this opportunity while you can! Grab your Stick to Your Guns tickets as soon as possible, as these shows are sure to sell out fast. To lock down your Stick to Your Guns concert tickets, simply head to StubHub as soon as possible! In just a few quick clicks on your computer, you could secure tickets to the hottest rock shows of the year thanks to StubHub!
Stick to Your Guns Background
Stick to Your Guns' lineup consists of Jesse Barnett, George Schmitz, Chris Rawson, Andrew Rose, and Josh James. The lineup has remained virtually intact over the years, undergoing just a couple changes, which is rare for a band with such longevity as Stick to Your Guns. Hailing from Orange County, California, this hardcore punk band first rose to fame in the mid-2000s. Lead singer Barnett first founded the band in 2003, and he quickly brought on board one talented musician after another. STYG first started playing gigs locally, quickly amassing a devoted fan base throughout Southern California. Their lives would change drastically after one of their performances, as an executive for Sumerian Records was in the audience at a House of Blues show in Anaheim, and he immediately decided to sign this loud and exciting hardcore band. Suddenly, STYG went from being a local favorite to being a signed band, and they were just getting started.
In 2012, STYG released their breakout album, Diamond. The album became an instant success, topping the Billboard Heatseekers chart and peaking at number 11 on the Hard Rock chart. After years of underground success as a band, these achievements on the charts propelled STYG into the mainstream rock spotlight. Finally, STYG was one of the most talked about new bands around, and music lovers couldn't get enough of their genre-bending rock hits. After the success of Diamond, STYG was invited on the 2013 Warped Tour, where they accumulated even more fans all over North America. Their popularity has just continued to increase year after year, and right now their momentum is unstoppable. When Stick to Your Guns heads to a venue near you, make sure that you are in the audience so that you can join in on the excitement. To lock down your STYG tickets, head to StubHub as soon as possible! These shows are in high demand, so don't waste another moment and check out StubHub today!
Greatest Hits
To date, Stick to Your Guns has released five studio albums: For What It's Worth (2005), Comes From the Heart (2008), The Hope Division (2010), Diamond (2012), and Disobedient (2015). They have also released a couple extended plays, and fans would agree that their entire repertoire is filled with major hits. Some of STYG's most popular songs include "We Still Believe," "Against Them All," "Bringing You Down," "Faith in the Untamed," "This Is More," "Some Kind of Hope," "Where the Sun Never Sleeps," and "Empty Heads."
Come see this awesome metalcore act in concert, because you definitely won't want to miss out on the incredible adrenaline rush you'll get when STYG starts rocking out! Grab your tickets on StubHub today!
Trivia
Stick to Your Guns won an Independent Music Award in 2013 for their album Diamond, which was named Best Hardcore/Metal Album.
The Experience
There is no denying the fact that Stick to Your Guns has had an incredible few years, and their momentum just continues to grow with every new show they perform and every new album they release. This hardcore punk act has already amassed fans all over the world, and their live shows are consistently lauded for their explosive energy and dynamism. You can score your tickets to an upcoming STYG show by heading to StubHub as soon as possible!
Back to Top