There aren't any Events on the horizon right now.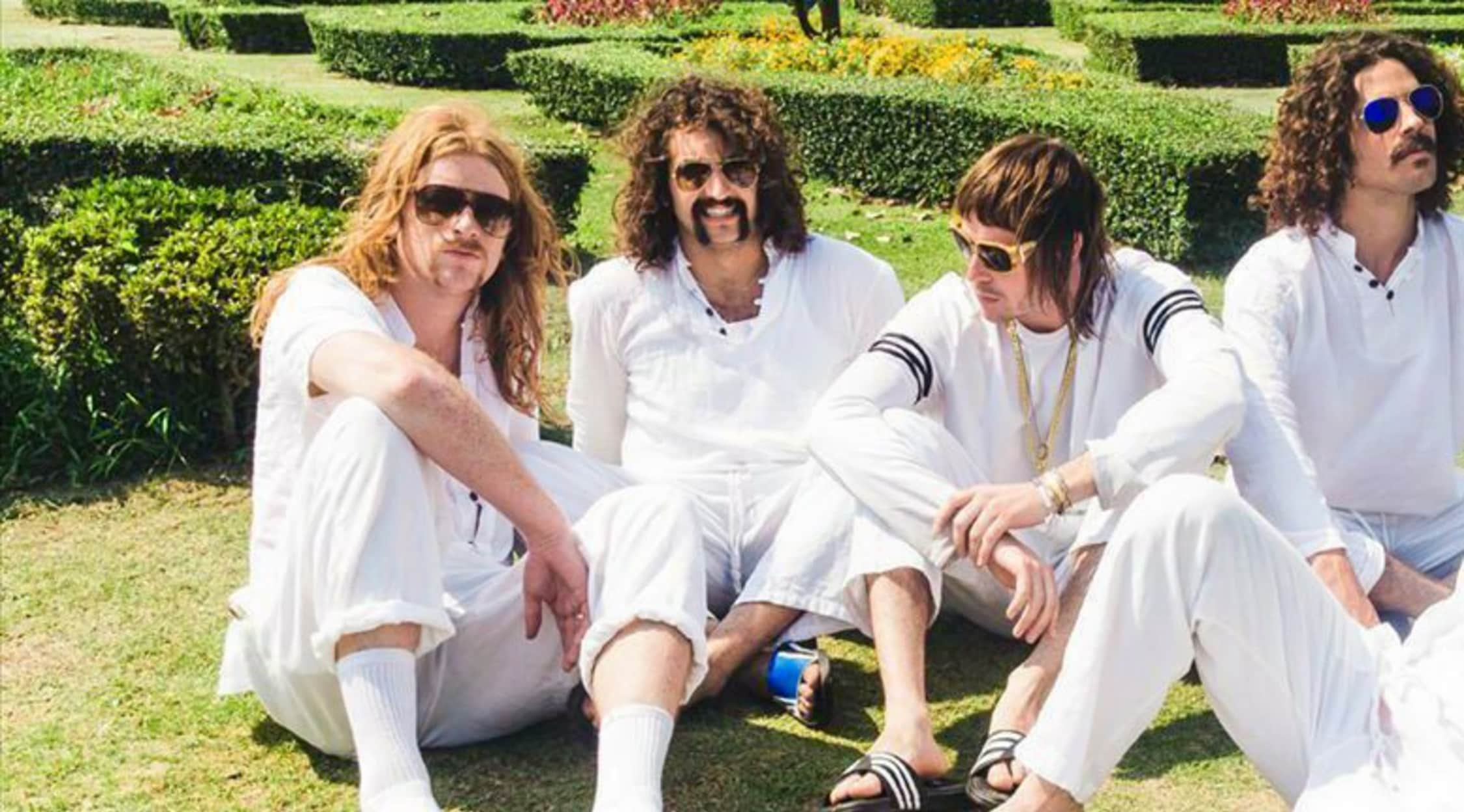 Rovi
Sticky Fingers Tickets
Sticky Fingers Tickets
Better known to fans as STIFI, Sticky Fingers formed in Sydney, Australia, in 2008 and already has a catalogue of four studio albums and three Extended Plays. Its third album, Westway (The Glitter & the Slums), debuted at No. 1 on the Australian Albums Chart. After a brief hiatus in 2017, Sticky Fingers announced launching an Instagram account in March 2018, signaling its return with its very first post showing all five band members and "Look who's back" in the caption.
STIFI on Tour
An actively touring band, Sticky Fingers has undergone four major sets of tours to date, each with its own tours within the set. The Caress Your Soul tours included Caress Your Soul - European Tour, Sun Shine Down on Us All Tour - Australia, Gold Snafu - Australian and European Tours and Splendour in the Grass. The Land of Pleasure tours included Land of Pleasure - Australian and European Tours, Falls Festival Tour, Byron Bay Bluesfest, Groovin' the Moo and North American Tour. The Westway (The Glitter & the Slums) tours included "Outcast at Last" Australian Tour and North American Tour, Splendour in the Grass, 2016 European/UK Tour, 2016 Spilt Milk, Westway (The Glitter & the Slums) - North American and Australian Tours. Most recently, Sticky Fingers' Post-hiatus tours included Sticky Fingers World Tour, Australian Tour and the Yours to Keep Tour.
Where can I buy Sticky Fingers tickets?
Get your Sticky Fingers tickets at StubHub.
What can I expect from Sticky Fingers?
Sticky Fingers plays indie rock and reggae as well as mixtures of the two forms like reggae rock, reggae fusion, indie rock and psychedelic rock. Its songs also frequently have an element of soul.
Who are the members of Sticky Fingers?
But for one exception, all the original members of Sticky Fingers are still with the band, including Dylan Frost on lead vocals and rhythm guitar, Seamus Coyle on lead guitar, Paddy Cornwall on bass and backup vocals and Eric "Beaker Best" da Silva Gruener on drums and percussion. Daniel "Freddy Crabs" Neurath joined the band on synthesizers and keyboards in 2009 after guitarist and keyboardist Taras Hrubyj-Piper left the band.
What songs might I hear in a Sticky Fingers setlist?
In any Sticky Fingers setlist are bound to be many of the band's singles like "Caress Your Soul," "Clouds and Cream," "Gold Snafu," "Just for You," "Ghost Town," "Outcast at Last," "Our Town," "Kick On," "Cool & Calm," "Another Episode," "Sleeping Through the Flood," Sleep Alone," "Loose Ends" and "Not Done Yet." You're also sure to hear other tracks off Sticky Fingers' albums like Caress Your Soul, Land of Pleasure and Yours to Keep as well as Extended Plays like Helping Hand, Extended Play and Happy Endings.
Where can I see a Sticky Fingers show?
You can catch a Sticky Fingers concert wherever you are in the world, including its home region of Australia and New Zealand, where you can catch Sticky Fingers at places like Logan Campbell Centre in Auckland, New Zealand, Festival Hall in Melbourne, Australia, and Burns Creek in White Hills, Tasmania. Sticky Fingers also frequently plays at annual music festivals worldwide, like the Splendour in the Grass Festival at Byron Parklands in Byron Bay, Australia. Reggae Rise Up at Vinoy Park in St. Petersburg, Florida, and the Ottawa Blues Fest in Ottawa, Ontario, Canada.
Who are Sticky Fingers' influences?
As you'll surely notice at any Sticky Fingers live performance, its influences are eclectic. If you're familiar with King Tide, you may detect its pronounced influence on Sticky Fingers, while you may notice Dylan's Aukland Kiwi music influence, Seamsus's rock and roll influence and the entire band's psychedelic reggae influence, as well as the sound and impact of bands like the Arctic Monkeys, Pink Floyd and The Clash.
Back to Top
Epic events and incredible deals straight to your inbox.