There aren't any Events on the horizon right now.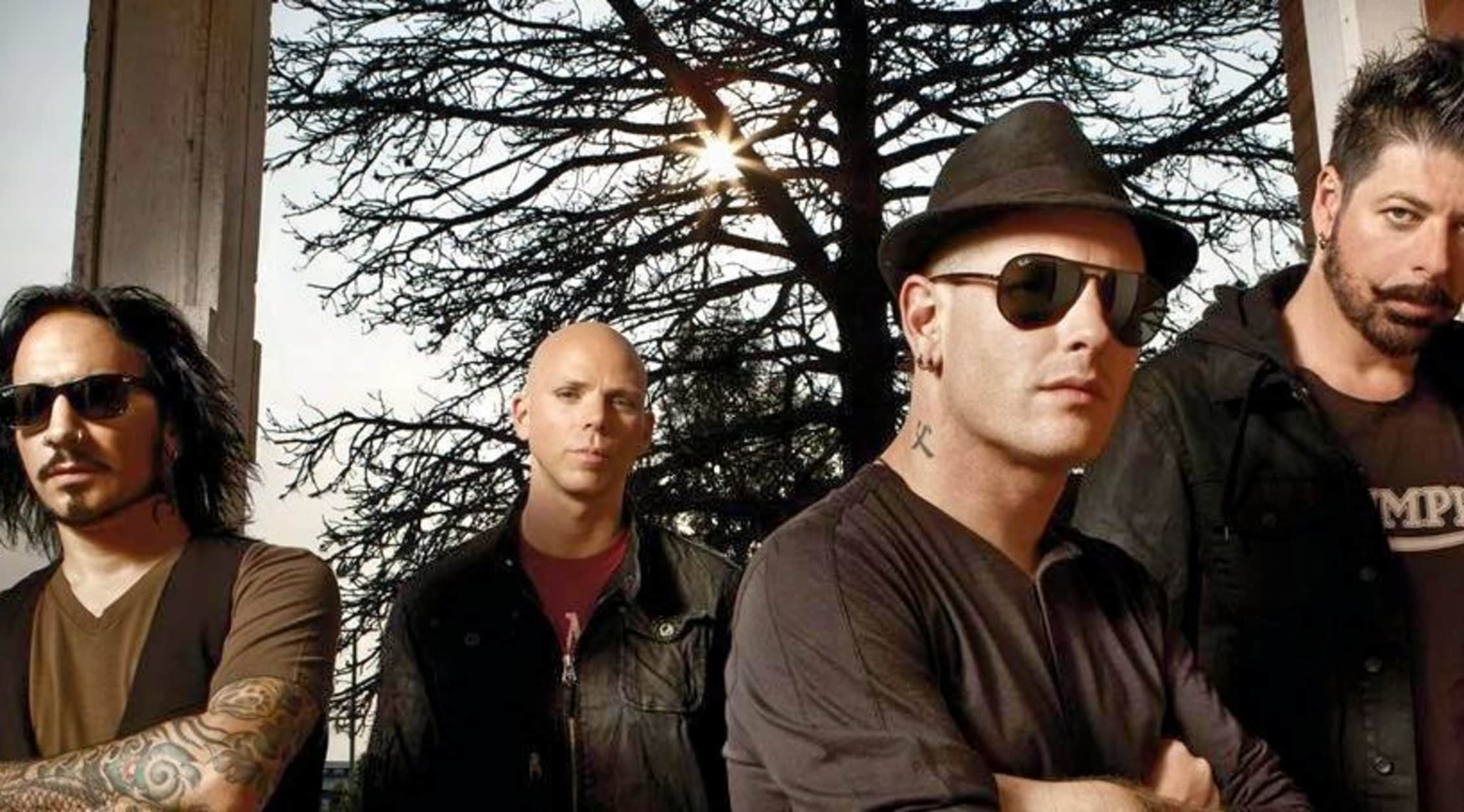 Rovi
Stone Sour Tickets
Stone Sour Tickets
Stone Sour is Corey Taylor's original band that he formed prior to joining Slipknot. With a much cleaner sound, the bands are very distinct. They have played at a variety of large festivals including UPROAR Festival, Rock In Rio and Soundwave Festival. The band has been nominated for three Grammy Awards with the most recent having been in 2006. Stone Sour has won multiple awards, including a Revolver Golden Gods Award, a Metal Hammer Golden Gods Award, three Loudwire Music Awards and a Bandit Rock Award.
Come What(Ever) May
Stone Stour was formed in 1992 by vocalist Corey Taylor in Des Moines, Iowa. The band recorded a couple of demos before going on hiatus as half of the members were spending more time working with Slipknot. Stone Sour often goes on hiatus for a couple of years between each album as Taylor remains the lead singer for both bands at the present time. Its debut album Stone Sour was released in 2002 and charted at No. 46 on the Billboard 200. It produced the single "Bother," which was featured in Spider-Man as well as "Get Inside" and "Inhale." Each song received a nomination for a Grammy Award. Stone Sour went on to release its follow-up album Come What(ever) May in 2006. Its most popular album to date, it debuted at No. 4 on the Billboard 200. It produced the band's most well-known single to date, "Through Glass." It's one of Stone Sour's only singles to appear on the Billboard Hot 100 chart, and it peaked at No. 39. The year 2010 brought the No. 6 album Audio Secrecy. Its most popular single was "Say You'll Haunt Me." Between albums, Stone Sour released the single "The Pessimist" for the soundtrack of Transformers: Dark Of The Moon. House Of Gold & Bones is a two-part album. Part one was released in October 2012, and part two came later in April 2013. The album produced multiple singles including "Gone Sovereign," "Absolute Zero" and "Do Me A Favor," and featured singles from both parts. There's even a four-part graphic novel series surrounding the plot of House Of Gold & Bones. In 2015, Stone Sour released two EPs titled Meanwhile In Burbank... and Straight Outta Burbank..., which each featured five cover songs. The most recent Stone Sour album is 2017's Hydrograd. It produced multiple singles including "Fabuless" and "Mercy."
Where can I buy Stone Sour tickets?
Tickets for all upcoming Stone Sour concerts can be purchased at StubHub.
Will Stone Sour tour in 2019?
Stone Sour doesn't currently have a 2019 tour announced. However, it will be opening for a couple of Ozzy Osbourne's upcoming shows.
Is Stone Sour coming to a city near me?
Stone Sour will be opening for Ozzy Osbourne in Moutain View, California, and Hollywood, California.
Who are the members of Stone Sour?
Vocalist Corey Taylor and rhythm guitarist Josh Rand have been with Stone Sour since the band's debut. Roy Mayorga has been the band's drummer since 2006 in addition to drumming for Hellyeah. In 2014, Johny Chow joined as the bassist. The most recent change was the 2014 joining of lead guitarist Christian Martucci.
What songs are on Stone Sour's setlist?
Songs that have been most commonly played at recent Stone Sour concerts include "Through Glass," "30/30-150," "Made Of Scars," "Get Inside," "Bother," "Tired," "Taipei Person/Allah Tea," "Do Me A Favor," "Knievel Has Landed," "Absolute Zero," "Song #3" and "Fabuless."
How long is a Stone Sour concert?
Stone Sour's setlist usually lasts more than an hour and a little under an hour and a half. The length of the entire concert can vary depending on the opening acts and the transition time between bands going onstage.
Back to Top
Epic events and incredible deals straight to your inbox.