There aren't any Events on the horizon right now.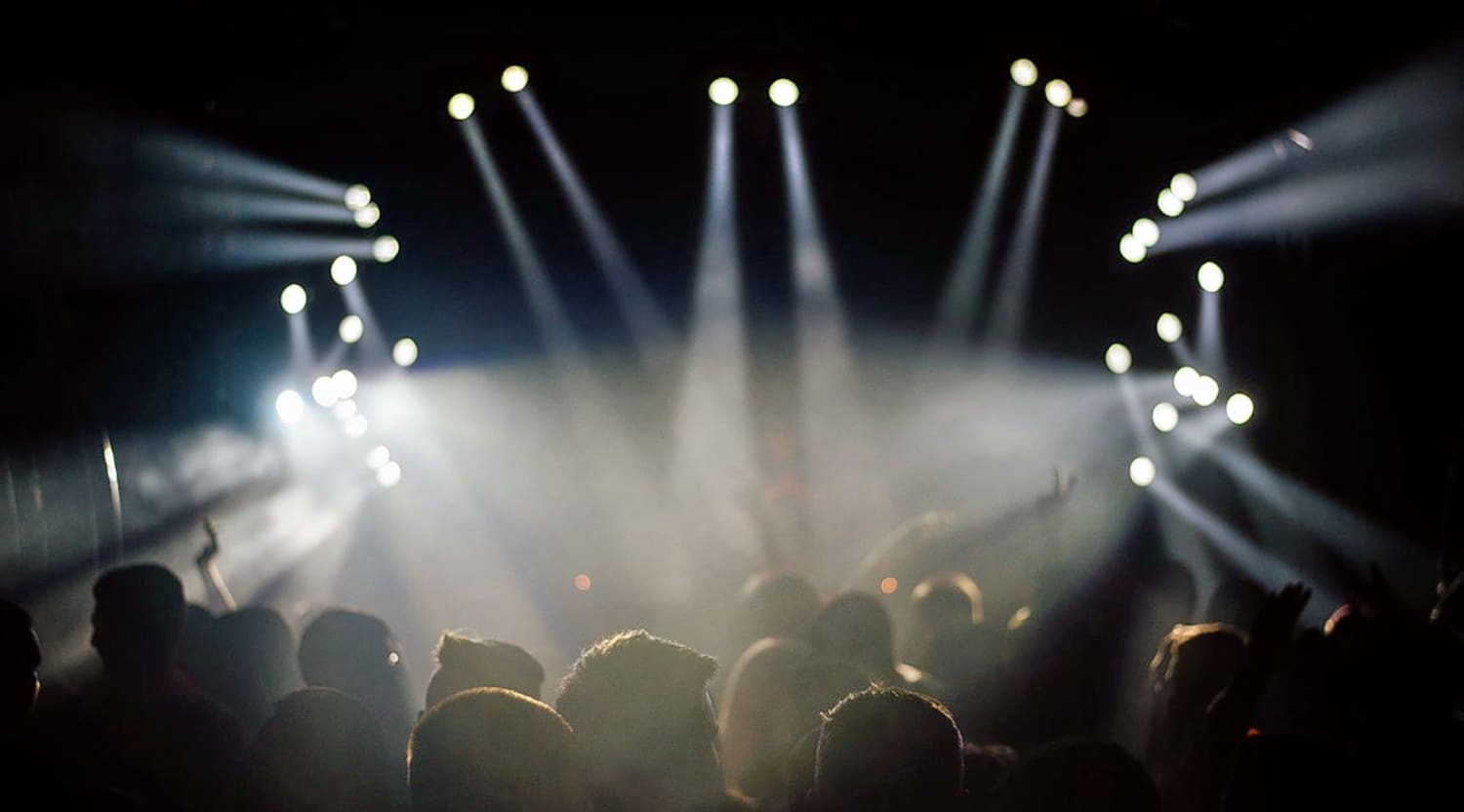 Stocksy
Stooki Sound Tickets
Stooki Sound – The 2016 Tour
In 2016, Stooki Sound will be performing at some of the most iconic venues in the United States, including Terminal 5 in New York, Baltimore Soundstage, The Orange Peel in Asheville, Exit/In in Nashville, and more! Don't miss out on your chance to see one of the hottest U.K. trap acts in the industry live and in the flesh. Set up a StubHub alert so you can grab your Stooki Sound tickets as soon as they're posted!
About Stooki Sound
Stooki Sound is one of Stooki's three elements (Sound, Vision, and Play). DJs Jelacee and Lukey together comprise the London-based DJ and production unit Stooki Sound, mixing their musical backgrounds in trap, hip-hop and U.K. bass to create their distinctive style.
Stooki Sound are one of the United Kingdom's greatest exports in the international industry of trap. Stooki Sound are two Londoners, which means that their interpretation of the sound is equally as Dirty South as it is Dalston. Of course, trap is not exactly a new genre, having been in existence in a more basic form since 36 Mafia started popping their collars – it's fair game for all. Stooki Sound have developed a form of trap that is a one-night stand between ADHD electronica and Southern U.S. hip-hop, and in the process have generated "Ball So Hard", a collaboration with U.K. trapper Hucci that is one of the biggest trap hits on their side of the Atlantic. The breakout led to a tour of the United States that found them jumping into their own mosh bits and mocking British weather from afar.
They were soon booked for other massive dates, such as the Forest Festival in Belgium, Plastician's Terrorhythm, plus a few other smaller dates here and there. All in all, they had to take it easy after the madness of their American tour. They found the size of the country daunting – their flight from London to New York was just over six hours, and their flight from New York to Los Angeles was also six hours. The time and energy required to tour both sides of the coast sapped the life out of them, but they were intrigued at how each American tour date was like going to a different country. One of the craziest moments of the tour was when DJ Jelacee jumped off his decks to start a mosh pit at their show in New York's Webster Hall. When they arrived in Los Angeles the following week, people were talking about the stunt. Upon their return, they were jetlagged for ages and truly appreciated their beds and their video games. While recovering from the tour, Jelacee banged out FIFA (his most powerful team is PSG with Ibrahimovic) and The Last of Us.
In terms of production, Stooki Sound have an MPC laying around, but they don't really use it because it needs a lot of tweaking – it's an old school version with floppy discs. Jelacee learned his craft on Fruity Loops, which mainly just involves mouse clicking, and he's brought that through to Ableton. Apart from a launch pad and a keyboard, Stooki Sound is not really up on their hardware. If they need to do modulation, pitch blending, and the like, they use a keyboard. Jelacee learned to use Fruity Loops from his best friend, who used to hang out with some of the area's top grime producers. One day he told Jelacee that he simply had to get on Fruity Loops, and the DJ accordingly began making a few 8-bit block riddims. At the time, the emphasis was on making things sound like a finished product. As he improved, he started learning how to use the sounds properly, and he is still learning how to optimize certain sounds.
One of Jelacee's biggest concerns about trap these days is that it, like many EDM scenes, will start to sound generic. Trap is currently all about chopped-up samples and 808s, but if trap artists really want the genre to progress, they need to start making it their own. Only a few producers have made game-changing strides in the scene. One of the reasons genres like house and hip-hop have lasted so long is that it's not just about the music, but part of an ever-evolving culture.
Some might claim that the biggest difference between U.K. and U.S. trap is that the British version is grimier, given that producers such as Muramasa and Hucci had shaped the scene with hitherto unheard and fresh grime samples. In the United States, on the other hand, trap sounds a lot more upbeat. This style is starting to cross over into the U.K., and the two countries' styles are starting to converge.
Stooki Sound never made trap before their breakout hit "Ball So Hard". They had made hip-hop, dubstep, and house, and the move to trap was logical because it's a mix of hip-hop and electronic. The act generally goes for trappy mixes, but there are a lot of hip-hop elements as well. They remix artists such as Sango and Nas, as well as Muramasa, Djemba Djemba, and Kaytranada, just to name a few.
Previous Hits
Some of Stooki Sound's biggest hits include "Ball So Hard", "Uppers", "Rvre", "Scared Now", and "Gold Victory".
Trivia
As a child, DJ Jelacee's favorite game consoles were the PS2 and the N64. One memorable console was his Gameboy Color, on which he only played Pokemon. Jelacee fondly remembers the days when you could chip your Playstation and the games were relatively cheap. While N64 was way ahead of its time, Jelacee's ultimate choice is the PS2, as it prompted all the games to raise the bar.
The Stooki Sound Concert Experience
The Stooki Sound concert experience will have you moving and grooving all night long. Seeing a show by these pioneering U.K. trap artists is a once-a-year chance that you won't soon forget. Whether they are opening with their breakout smash hit "Ball So Hard" or their latest material like "Stage Dive" and "Medicine", Stooki Sounds puts on a show that is as grimy as it is fresh. Don't miss out on the EDM concert of the year!
Back to Top
Epic events and incredible deals straight to your inbox.