STRANGELOVE - DEPECHE MODE EXPERIENCE
Strangelove - Depeche Mode Experience
Strangelove - Depeche Mode Experience Tickets
There aren't any Events on the horizon right now.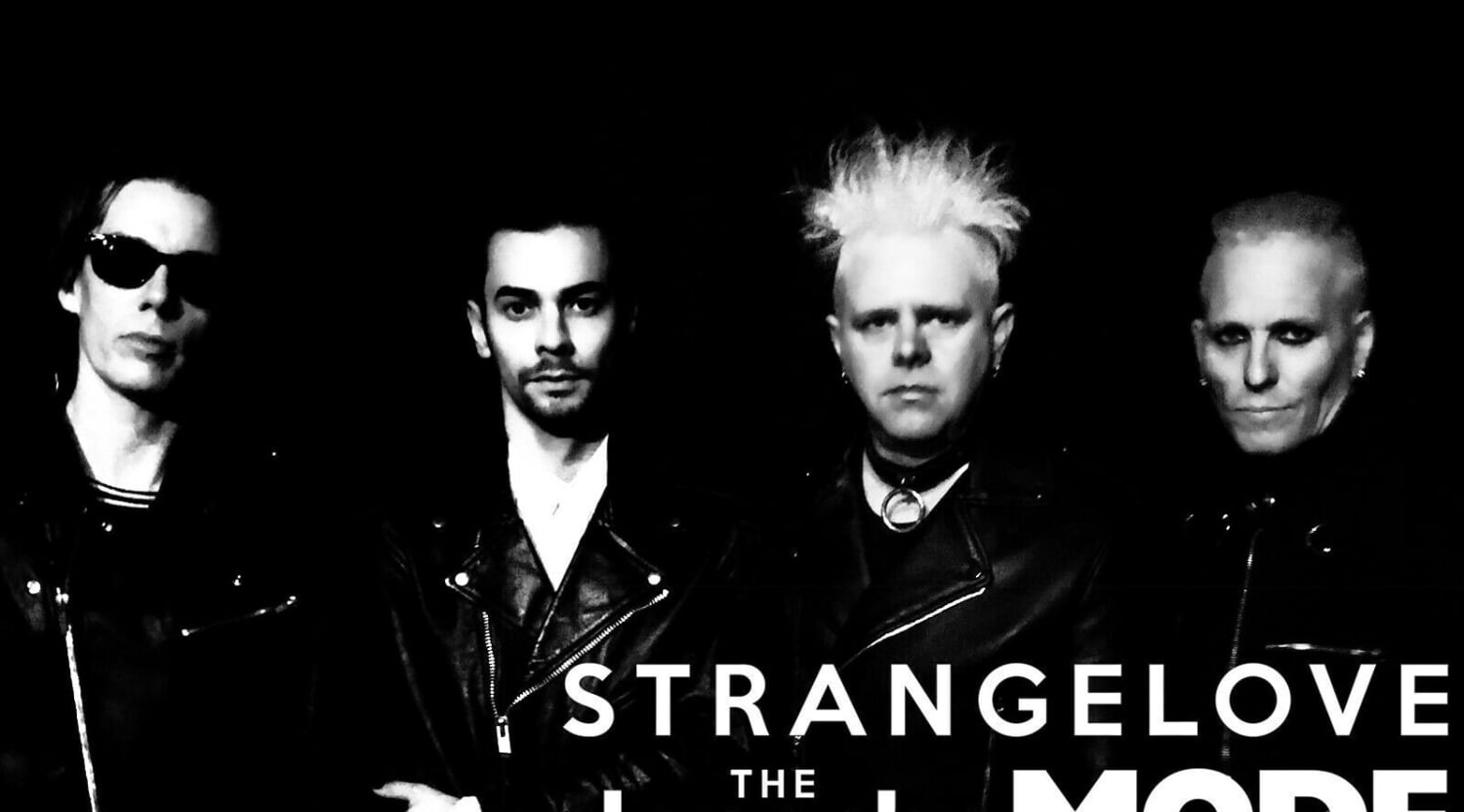 Strangelove
Strangelove - Depeche Mode Experience Tickets
Discover a fantastic tribute concert with the Strangelove – Depeche Mode Experience
Fans of Depeche Mode, listen up! Tickets for Strangelove - Depeche Mode Experience are available on StubHub, and this is your chance to witness the ultimate tribute to your favourite 1980s Brit band. Enjoy a throwback in time and be amazed by the accuracy this tribute band displays in covering the songs.
A tribute band that goes the full mile
The cover band may be Los Angeles-based and have a few decades less under their belts than the original deal, but their sound sends you straight back to the 1980s and 1990s, honouring the best of Depeche Mode in their incredible tribute concert shows. The musicians forming the band go to any lengths to recreate the unique sound the original English band is known for. But it does not stop with the music. They deliver renditions of famous Depeche Mode songs unlike most others, pinpointing it to the dot, but their stage presence is unparalleled too. With the aid of multi-media technology, the audience gets an audio-visual feeling of being at an actual Depeche Mode concert. Even their looks are uncannily like the original, all done up in 1980s style – so you get transported back to the time you cheered them on as a youngster, keen for some of the best electronic music you've ever heard. In fact, Depeche Mode was one of the pioneers of electronic music and cemented the style deeply into the music world, so it is no wonder that these musicians want to pay tribute to them. Pay your tribute by buying tickets for Strangelove - Depeche Mode Experience now on StubHub, or put them on the website for sale if you have some to spare. Giving their audience a unique throwback in time, tickets for this tribute band are always in demand, so it would be a shame to let any go to waste.
A tribute to original sound
Strangelove's reputation has steadily grown over the years and now they are among the best-established tribute bands worldwide. If you fancy listening to your favourite Depeche Mode music live but the real deal is not available, your second-best chance is with tickets for Strangelove - Depeche Mode Experience from StubHub. Of course, you can also get tickets for the original Depeche Mode, or check out other tribute bands we feature online, including Nervana – A Nirvana Tribute, One Night of Queen and Fab Four.
Back to Top
Epic events and incredible deals straight to your inbox.