There aren't any Events on the horizon right now.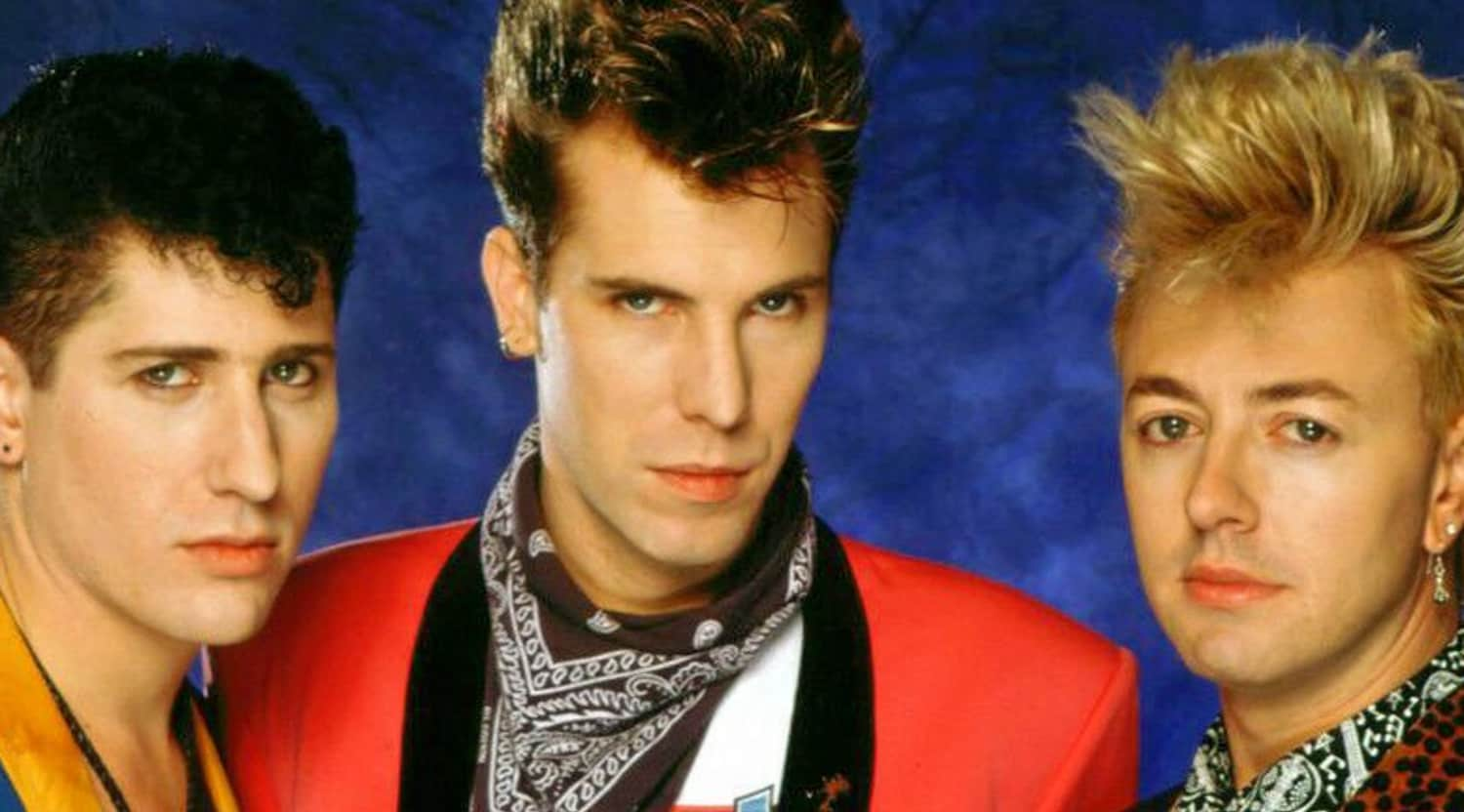 Rovi
Stray Cats Tickets
Stray Cats Tickets
Stray Cats began its musical career in 1979 playing at clubs in New York. It was known for using a '50s rockabilly style with an edge shaped by the band members' love of punk rock. The band released its debut album, Stray Cats, in 1981. It contained two of its best-known songs: "Rock This Town" and "Stray Cat Strut." "Rock This Town" is listed at the Rock and Roll Hall of Fame as one of the songs that shaped rock and roll. The members of the band have gone on to successful solo careers but periodically come together to tour as the Stray Cats. The band is celebrating a 40th reunion tour in 2019.
The Stray Cats Go Astray
When Brian Setzer, Lee Rocker and Slim Jim Phantom first played together as the Stray Cats, the members' unique sound brought packed houses. Soon, the band caught the attention of other performers such as Robert Plant and Mick Jagger. The success of the first album brought several opportunities for the young musicians leading to the band's first breakup in 1984. The musicians joined together again from 1986 to 1992, releasing two albums and going on several tours. They then parted ways for 12 years until they came together for a European tour in 2004 followed by reunion tours in 2007 and 2008. In 2019, Stray Cats is releasing a new album, 40, to celebrate its 40th anniversary as a band.
Where can I buy Stray Cats tickets?
The Stray Cats is on tour in locations throughout Europe and the US. If you are looking for Stray Cats concert tickets, you can find the best tickets at StubHub.
What can I expect from a Stray Cats concert?
When you attend a Stray Cats concert, you can expect an energetic performance and an enthusiastic audience. The band has filled concert halls around the world with its mix of 1950s rhythms and modern musical styles. You will hear some of its classic hits along with newer music written especially for the 40th anniversary.
How long is a Stray Cats concert?
A Stray Cats concert is about two hours with an intermission between sets.
What is Stray Cats' tour setlist like?
The current tour setlist includes some of your favorite Stray Cats songs as well as new material. You will hear "Cat Fight (Over a Dog Like Me)," "Runaway Boys," "Double Talkin' Baby," "Three Time's a Charm," "Stray Cat Strut," "Mean Pickin' Mama," "Gene and Eddie," "Cry Baby," "I Won't Stand in Your Way," "When Nothing's Going Right" and "(She's) Sexy + 17."
Who are the members of Stray Cats?
The founding members of the Stray Cats are Brian Setzer on vocals and guitar, Lee Rocker on double bass and Slim Jim Phantom on drums. These three have been with the band throughout its existence. At different times in its history, it has incorporated a second guitar. In the '80s this was Brian's brother Gary Setzer. For the 2019 tour, Sean Arnett is playing with the band.
What performers are like Stray Cats?
Stray Cats is influenced by 1950s rockabilly artists like Bill Haley and his Comets, Jerry Lee Lewis and Carl Perkins. The Brian Setzer Orchestra, run by the lead singer of the Stray Cats, has a similar sound but with a stronger swing influence. Other current rockabilly artists include The Reverend Horton Heat and Hillbilly Moon Explosion.
Will Stray Cats tour in 2019?
The Stray Cats is on a US reunion tour in 2019. Is it the farewell tour or one more in a series of reunions? Stray Cats will be playing at venues across Europe and the US celebrating its 40th anniversary.
Back to Top
Epic events and incredible deals straight to your inbox.