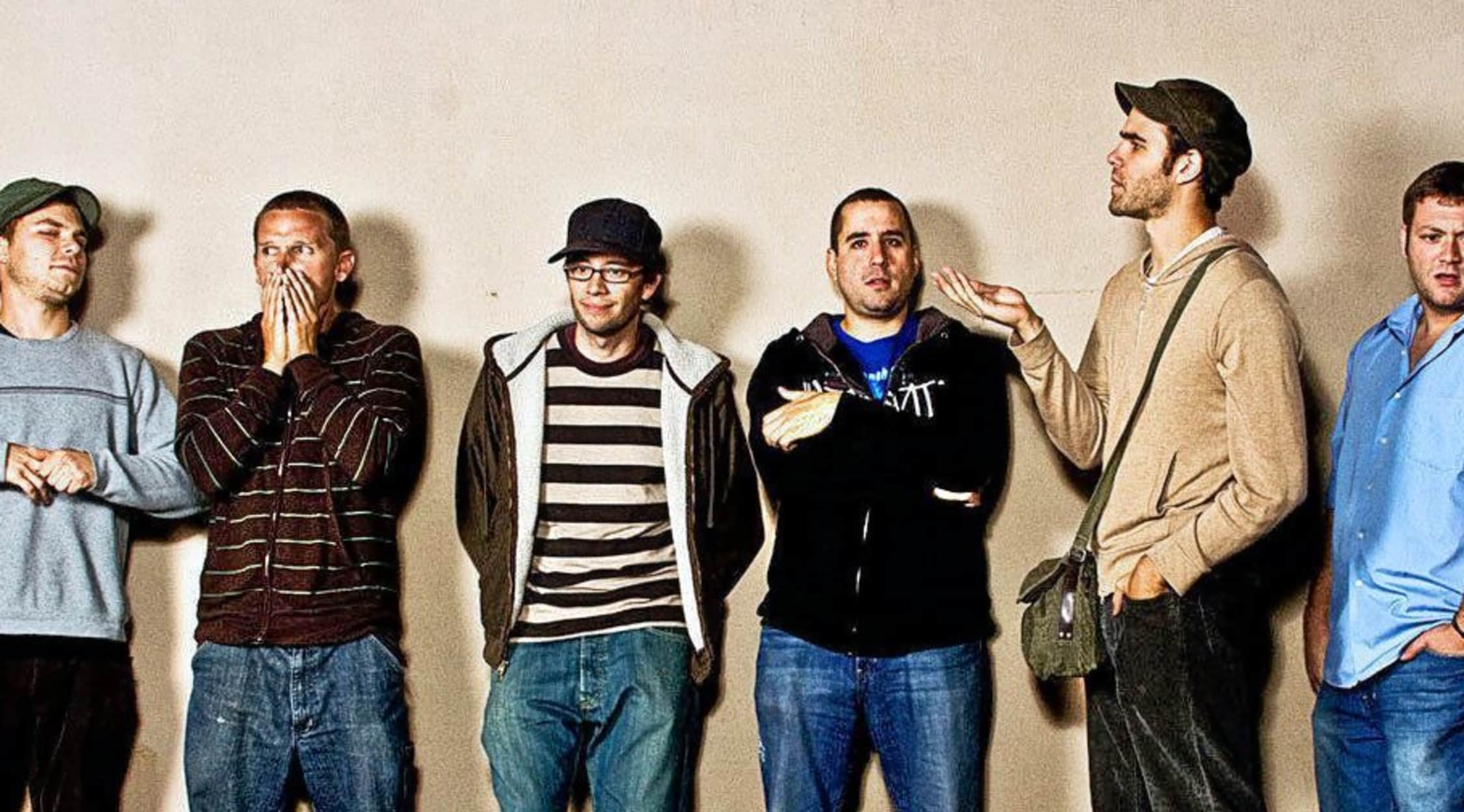 Rovi
Streetlight Manifesto Tickets
Streetlight Manifesto Tickets
Streetlight Manifesto is an American ska and punk band from New Brunswick, New Jersey. With its powerful, bombastic sound, the band has built an impressive cult following since it formed in 2002. Its original punk-infused sound is characteristic of third-wave ska from the 1990s though the band has diversified its music to incorporate different influences and elements as well. Many of its members were involved in the local ska community before joining the band.
Creative Manifesto
Streetlight Manifesto is the brainchild of Tomas Kalnoky, Josh Ansley and Jamie Egan. They created the band in the wake of their departure from the American ska outfit Catch 22. After signing with the Chicago label Victory Records, the band released a debut album, Everything Goes Numb, on August 26, 2003. Despite recording the entire album and embarking on tour, the exact lineup of the band was still in flux. Egan and Ansley departed a short time later, leaving Kalnoky as the only original member from the 2002 lineup. After cementing its new lineup, Streetlight Manifesto decided to re-record the entirety of the 1998 Catch 22 album, Kaesbey Nights, with some modifications to the original lyrics, style and instrumentation. This decision to recreate the album was prompted by the desire to offer something new as opposed to just releasing the album's audio unchanged as the recording company had planned. In 2007, the band released its official sophomore album, Somewhere in Between, which reached a peak position of No. 18 on Billboard's US indie chart. Streetlight Manifesto's next project was a full collaboration with Bandits of the Acoustic Revolution to create the album 99 Songs of Revolution, which features 99 ska covers of famous songs from artists such as Radiohead, Bad Religion and Paul Simon. Following a short delay, the band's third official album, The Hands That Thieve, came out on April 30, 2013, to a positive reception. The album peaked at No. 21 on the indie chart and No. 26 on the rock chart.
Where can I purchase Streetlight Manifesto tickets?
You can catch a live performance of Streetlight Manifesto by purchasing tickets at StubHub.
Is Streetlight Manifesto touring in 2019?
Streetlight Manifesto is embarking on its Thieves in the Night tour in the second half of 2019. The band will appear throughout North America, including the Franklin Music Hall in Philadelphia, Pennsylvania, Showbox SoDO in Seattle, Washington, and the House of Blues in Boston, Massachusetts. Streetlight Manifesto is also making an appearance at Riot Fest in the Douglas Park area of Chicago, Illinois.
Who are the members of Streetlight Manifesto?
Streetlight Manifesto currently consists of lead vocalist and guitarist Tomas Kalnoky, bass guitarist Pete McCullough, saxophonists Jim Conti and Mike Brown, trumpeter Matt Stewart, trombonist Karl Lyden and drummer Chris Thatcher.
What is Streetlight Manifesto's tour setlist like?
Streetlight Manifesto's setlist includes "With Any Sort of Certainty," "Watch It Crash," "Forty Days," "The Three of Us," "The Littlest Things," "As the Footsteps Die Out Forever," "We Will Fall Together," "A Moment of Silence," "A Moment of Violence," "A Better Place, A Better Time," "Somewhere in Between," "Here's to Life," "The Big Sleep" and "1234, 1234." The setlist may be subject to change at any time.
What can I expect from a Streetlight Manifesto concert?
Streetlight Manifesto frequently performs at small and mid-sized venues, such as music halls, ballrooms, theaters and clubs, so its concerts can have a more intimate and mosh-like feel. A typical Streetlight Manifesto performance lasts between an hour and two hours.
Which artists are similar to Streetlight Manifesto?
If you are a fan of Streetlight Manifesto, then you might want to check out the band's frequent collaborator, Bandits of the Acoustic Revolution. You can also check out Tomas Kalnoky as a solo act in which he goes by the pseudonym Toh Kay.
Back to Top