We didn't find any Events nearby, but here's what's happening in other cities.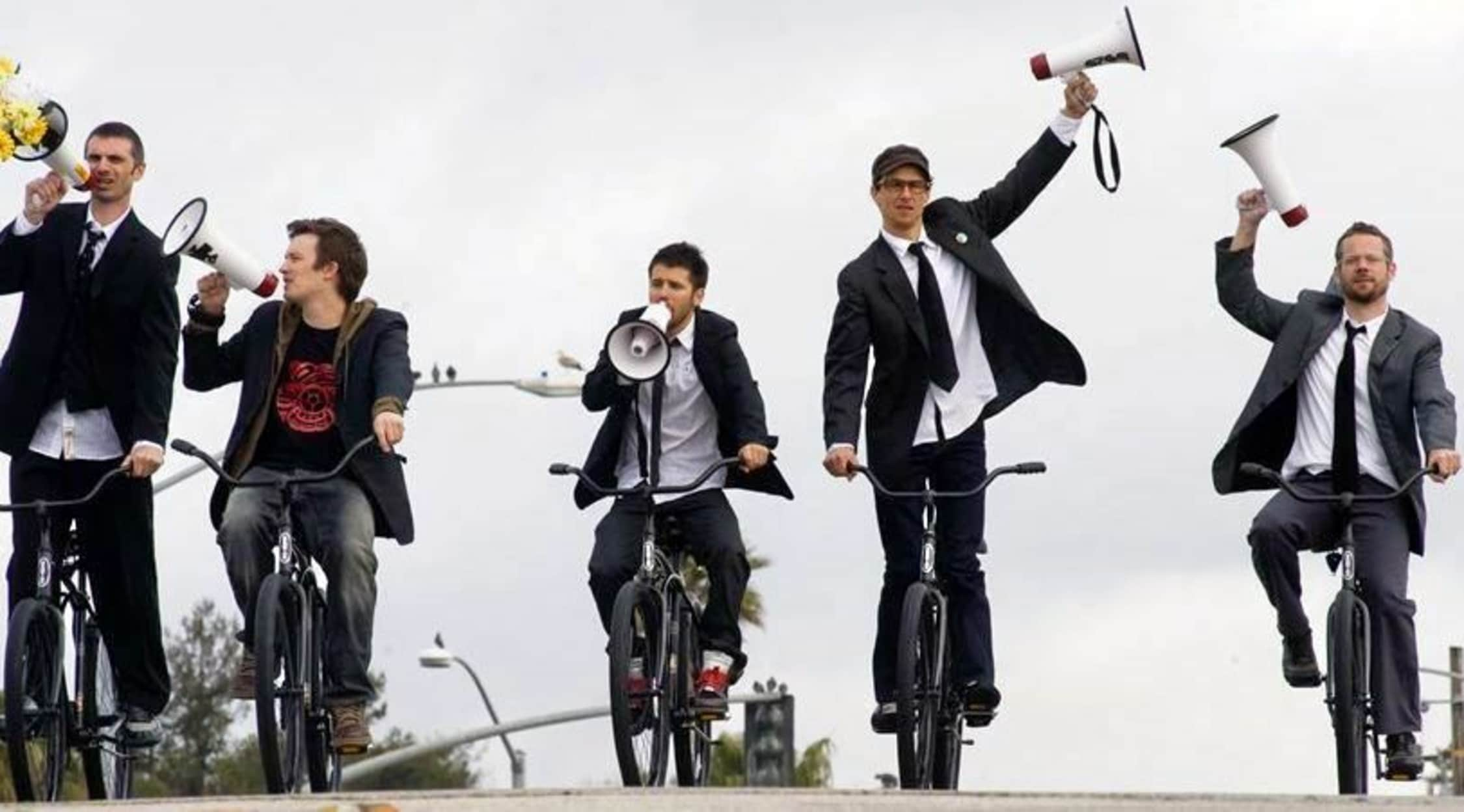 Rovi
STS9 Tickets
STS9 Tickets
Short for Sound Tribe Sector 9, or STS9, brings its unique brand of instrumental livetronica to fans and festival-goers worldwide, earning itself a reputation for being one of the highest-grossing touring performers. Describing its music as "post-rock dance music," STS9 plays a mix of rock and roll, EDM (electronic dance music), jazz, funk, psychedelia, hip-hop, and drum and bass, all performed with both acoustic and electronic instrumentation and arrangements. Songs tend more toward group beats over personal solos. After an initial period playing small bars and nightclubs, STS9's 2005 release, Artifact, hit No. 12 on the Billboard Top Electronic Albums chart, bumping the band up to playing big festivals and major venues. STS9 has also opened for bands like the String Cheese Incident and played live with artists like Jay-Z.
Touring with Tzolkin
All five STS9 members occasionally played live acid experimental music sets under the band name Tzolkin, including at The Justice League in San Francisco, Speedway Meadows in SF's Golden Gate Park as part of the Earthdance Festival and Tasty World in Athens, Ga. STS9 members also play live in side projects like Landscape and Breath, Santa Cruz Hemp All-Stars, L.I.F.E. and Root Science - all events in California. Considering itself a group of activists as much as musicians, STS9 also frequently performs for charity events and uses its platform to promote positive change in the world.
Where can I buy STS9 tickets?
Get your STS9 tickets at StubHub, where all transactions are secured by the FanProtect guarantee. Choose between buying your Sound Tribe Sector 9 tickets online at stubhub.com or via the StubHub mobile app.
Who are the members of STS9?
The members of STS9 are Hunter Brown on guitar and midi keyboard, Alana Rocklin on bass, David Phipps on keys and synthesizers, Jeffree Lerner on percussion and handsonic and Zach Velmer on drums.
What can I expect from STS9?
STS9 has earned a reputation for playing to sold-out houses and crowds, so get your STS9 tickets early. Expertly dexterous and malleable, STS9 plays different types of sets in various venues. It plays an electronic set performed mostly on synthesizers, computers and digital sound equipment for outdoor and arena shows and acoustic sets with standard instruments when playing smaller indoor venues. Whatever the constitution of the band at the given STS9 show you attend, you can expect to hear a great deal of improvisations echoing riffs and rhythms from familiar STS9 songs.
What songs might I hear in an STS9 setlist?
At any STS9 show, the improvisations occupying most of the performance will springboard from the foundation of STS9's singles, like "GLOgli," "Ramone & Emiglio," "EHM," "Jebez" and "Metameme."
Can you name some popular STS9 albums?
In its live shows, STS9 will undoubtedly roll out other tracks from its 11 studio albums, including Interplanetary Escape Vehicle, Offered Schematics Suggesting Peace, Artifact, Axe The Cables and The Universe Inside.
Where can I see an STS9 concert?
STS9 is a familiar staple of many popular electronic music festivals, including Wakarusa, Bonnaroo, Suwanee Hulaween and Electric Forest. You can also attend stops on the latest STS9 tour at places and events like The Werk Out in Thornville, Ohio, Wave Spell Live in Belden Town, Calif., Red Rocks Amphitheater in Morrison, Colo., Higher Ground in Burlington, Vt., and The National in Richmond, Va. In addition, there are particular venues close to STS9's heart that the band returns to again and again, such as The Fillmore in San Francisco, where it has performed 10 times, the Georgia Theatre in Athens, where it played its first concert ever, and the House of Blues in Chicago.
Who are STS9's influences?
You have to listen closely to hear STS9's declared influences on its music, but they're there, including Stevie Wonder, the Talking Heads, B.B. King, Miles Davis, Boards of Canada, Prince, Outkast and the Grateful Dead.
Back to Top