There aren't any Events on the horizon right now.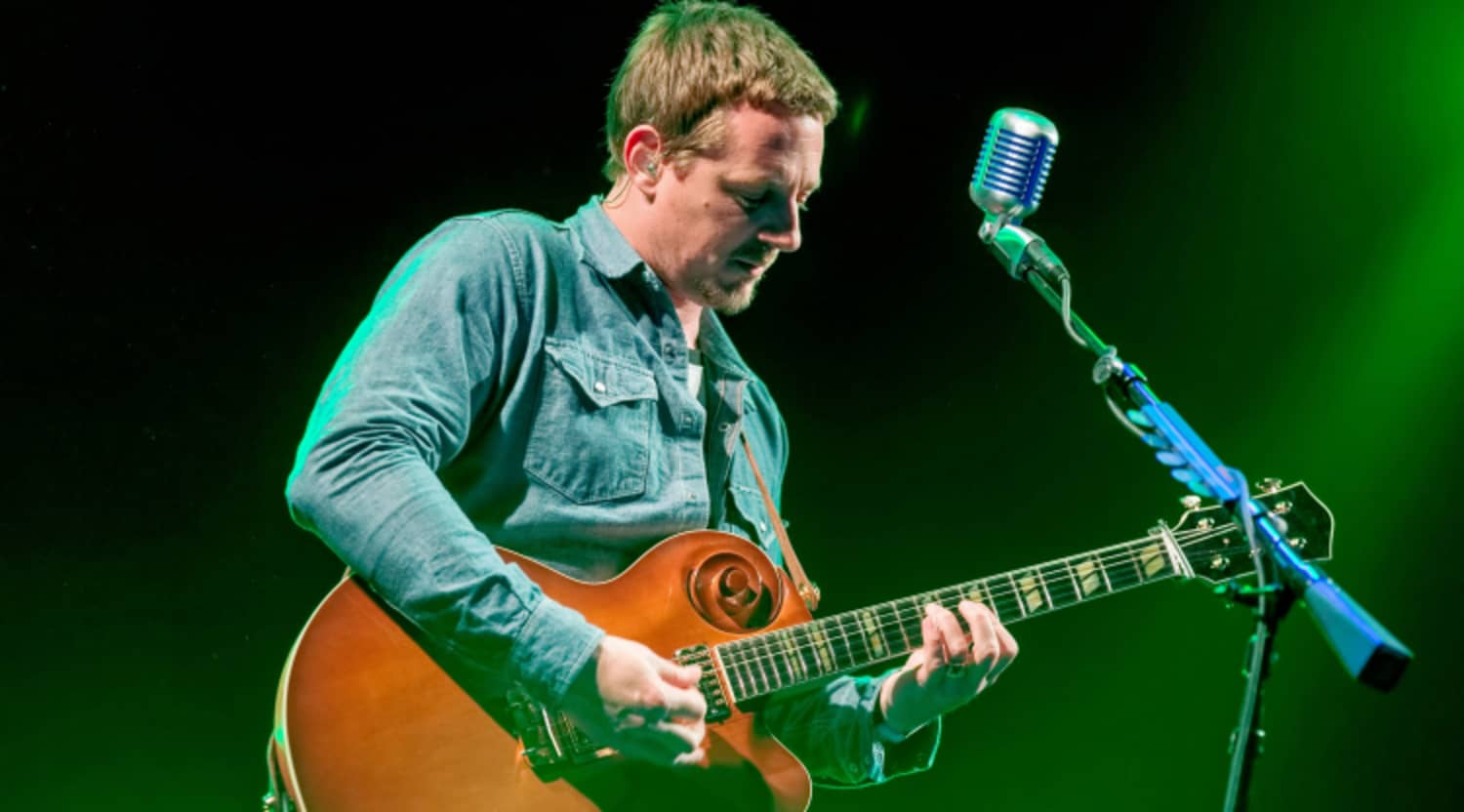 Zuma
Sturgill Simpson Tickets
Sturgill Simpson Tickets
Grammy Award-winning American musician Sturgill Simpson is a singer and songwriter from Kentucky who specializes in Americana music, specifically country and alternative music. As of 2019, Simpson has produced three major albums: High Top Mountain, Metamodern Sounds in Country Music and A Sailor's Guide to Earth. His last album, released in 2016, was nominated for Album of the Year and earned him his first Grammy Award for Best Country Album. Simpson's music went mainstream when he performed on The Late Show with David Letterman and The Tonight Show Starring Jimmy Fallon.
A Unique Twist on Country Sound
Early events in Simpson's life didn't indicate that he would end up being a famous musician. A descendant of coal miners, he served three years in the US Navy before returning to his home state of Kentucky. Singing and songwriting were only hobbies for Simpson, who concentrated on supporting his wife and family at a freight yard in Salt Lake City, Utah. For eight years, he was a member of the small band Sunday Valley. After the band's dissolution, Sturgill Simpson set out to make it big as a solo artist. Though he originally started small, Simpson's career developed until he was opening for major artists such as the Zac Brown Band and Willie Nelson. Simpson has also named Merle Haggard, Marty Robbins and Keith Whitley as his musical influences. Many critics have praised Sturgill Simpson for his unique take on country music and his innovation in recording his tracks.
Where can I buy Sturgill Simpson tickets?
StubHub is the world's largest ticket marketplace, available online and through a convenient mobile app. Buy your Sturgill Simpson tickets at StubHub along with tickets for all of your favorite performers and must-attend festivals.
Where is Sturgill Simpson playing?
Sturgill Simpson is playing in a limited number of venues as he concentrates on expanding his repertory of songs. He is expected to appear at the 2019 Woodstock 50 Music Festival, which will be held at the Pinellas Park Performing Arts Center in Florida.
What can I expect from Sturgill Simpson concerts?
Fans can expect a convincing lead guitar performance and strong vocals from Sturgill Simpson. While the live performance may sound different from his first two albums, Sturgill enjoys delving into masterful guitar solos or guitar-keyboard duets with fellow performers. Country is Sturgill's main genre, but expect forays into Southern rock and the blues as well. A Sturgill Simpson concert is primarily a listening affair, so be ready to sit back and savor the music, even if there aren't very many opportunities to sing along with the lyrics. Simpson is a master on the electric guitar, although he uses the acoustic guitar for some of his slower, more profound songs.
How long is a Sturgill Simpson concert?
The length of a Sturgill Simpson performance depends on whether he's opening or whether he's the main act. If he's the opening performer, expect Simpson to perform for up to thirty minutes. If Simpson is headlining the concert, expect his performance to last at least three hours.
Will Sturgill Simpson tour in 2020?
Sturgill Simpson will be touring all over North America in 2020. Check out Live by StubHub's article 'Sturgill Simpson Announces 2020 North American Tour' to see whether he's coming to a city near you!
What is Sturgill Simpson's setlist like?
Sturgill Simpson's tour setlist includes original songs from his three released albums and covers of popular rock and country songs. Expect to hear "Keep It between the Lines," "Brace for Impact (Live a Little)" and "Oh Sarah". Fans enjoy hearing Simpson's cover of the Nirvana song "In Bloom," which was also a track on his latest award-winning album.
Back to Top
Epic events and incredible deals straight to your inbox.