We didn't find any Events nearby, but here's what's happening in other cities.
Sublime With Rome tour venues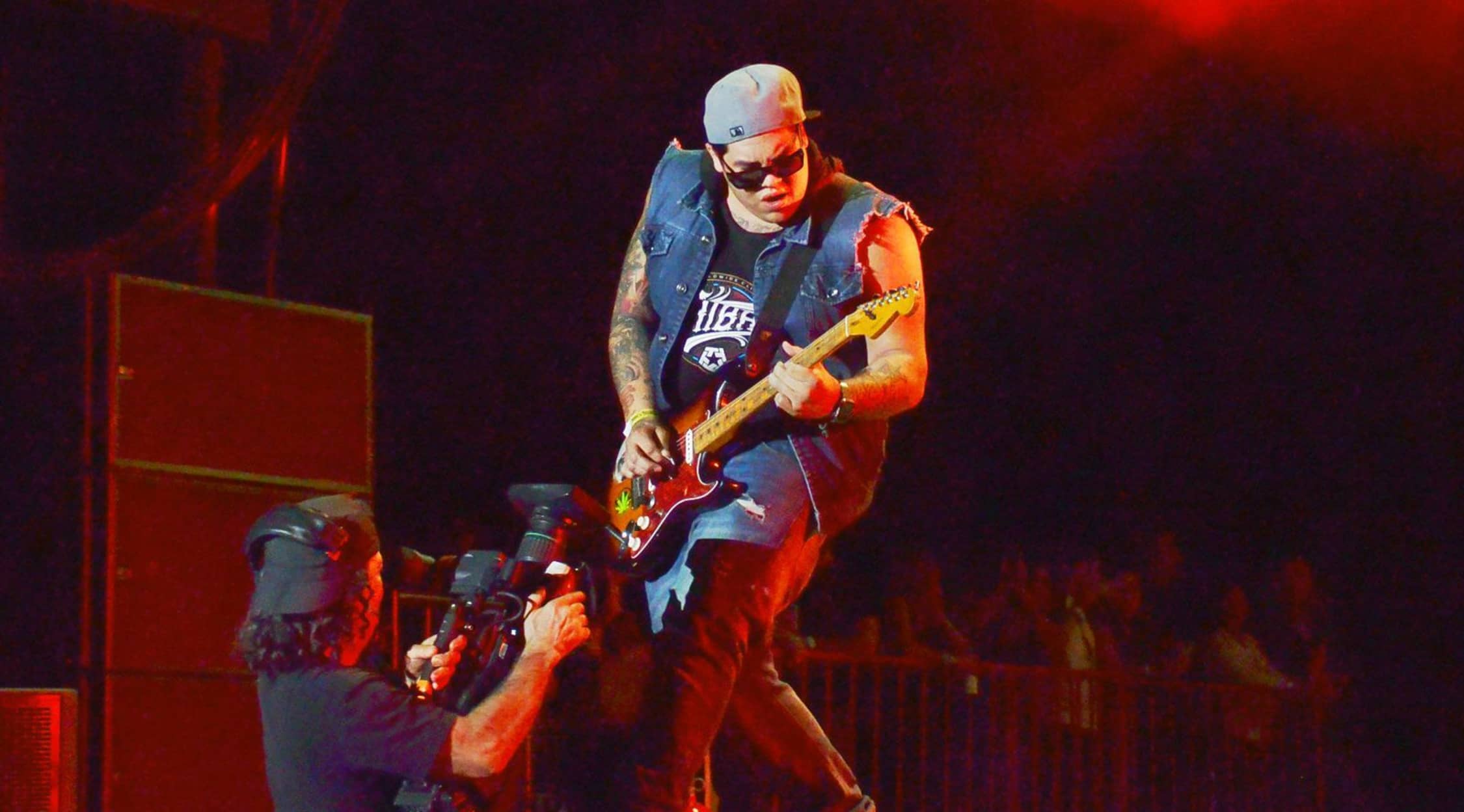 Zuma
Sublime With Rome Tickets
Sublime with Rome Tickets
Sublime with Rome formed in 2009 after bassist Eric Wilson and drummer Bud Gaugh decided that they didn't want to give up on their previous band. With the addition of Rome Ramirez, Sublime was born anew in the form of Sublime with Rome. After pushing through legal issues surrounding the name of the band, they were able to release their debut album in 2011.
Resurection with Rome
After Sublime frontman Bradley Nowell's death in 1996, bassist Eric Wilson and drummer Bud Gaugh went on to start a few side projects before returning to form Sublime with Rome in 2009 with Rome Ramirez as the new singer and guitarist for the band. They played a few shows, including Cypress Hill Smokeout Festival before hitting a major roadblock. Sublime was trademarked solely to Nowell meaning that they couldn't perform under the name Sublime. The case was dropped three months later allowing the trio to perform as Sublime with Rome. They began touring just a month later, and Todd Foreman played both keyboards and saxophone as he did in the original Sublime recordings before releasing their first studio album Yours Truly in 2011. Drummer Bud Gaugh left the band at the end of the year. Sublime with Rome went four years before releasing their next album Sirens in 2015. In 2017, Sublime once again needed to find a new drummer shortly before going on tour with The Offspring. A couple of years later they released 2019's Blessings.
Where can I buy Sublime with Rome tickets?
Tickets for all upcoming Sublime with Rome concerts can be purchased at StubHub.
Will Sublime with Rome tour in 2019?
After their regular summer concert dates, Sublime with Rome can be seen at a couple of festivals: Summer Of Rum Festival in Tampa, Florida, and KAABOO Music Festival in Del Mar, California.
Is Sublime with Rome coming to a city near me?
Sublime with Rome will be performing concerts in Virginia Beach, Virginia; Vienna, Virginia; Cary, North Carolina; Cocoa, Florida; St. Augustine, Florida; Daniel Island, South Carolina; Charlotte, North Carolina; Birmingham, Alabama; Rogers, Arkansas; Austin, Texas; New Braunfels, Texas; Houston, Texas; Irving, Texas and Enoch, Alberta in Canada on this summer's North American tour.
Are Sublime songs still performed at Sublime with Rome concerts?
The setlist actually primarily consists of Sublime songs. Only a few recent Sublime with Rome songs are performed making the setlist highly crowd-pleasing.
Who are the members of Sublime with Rome?
The original Sublime bassist Eric Wilson is still performing with Sublime with Rome. The "with Rome" portion of the band name refers to the name of the new singer and guitarist for the band Rome Ramirez who has been with them since their formation in 2009. Sublime with Rome has undergone a couple of changes in drummers but has had Carlos Verdugo since 2017. They usually tour with Todd Foreman playing keyboards and saxophone as he did on the original Sublime recordings.
What songs are on Sublime with Rome's setlist?
Sublime with Rome will usually perform a couple of their most recent singles, including "Blackout" and "Wicked Heart" from their 2019 album Blessings. It also contains popular songs that Sublime covered back in the '90s such as Grateful Dead's "Scarlet Begonias" and The Toyes' "Smoke Two Joints." Mostly a Sublime with Rome setlist consists of covers of original Sublime songs, including "Wrong Way," "Santeria," "Badfish," "What I Got," "Doin' Time" and more.
Who is touring with Sublime with Rome in 2019?
Supporting acts vary slightly between venues with Michael Franti being the most common. Some shows also feature an opening performance from Common Kings. SOJA and Sublime with Rome are co-headlining some of the concerts.
Back to Top