We didn't find any Events nearby, but here's what's happening in other cities.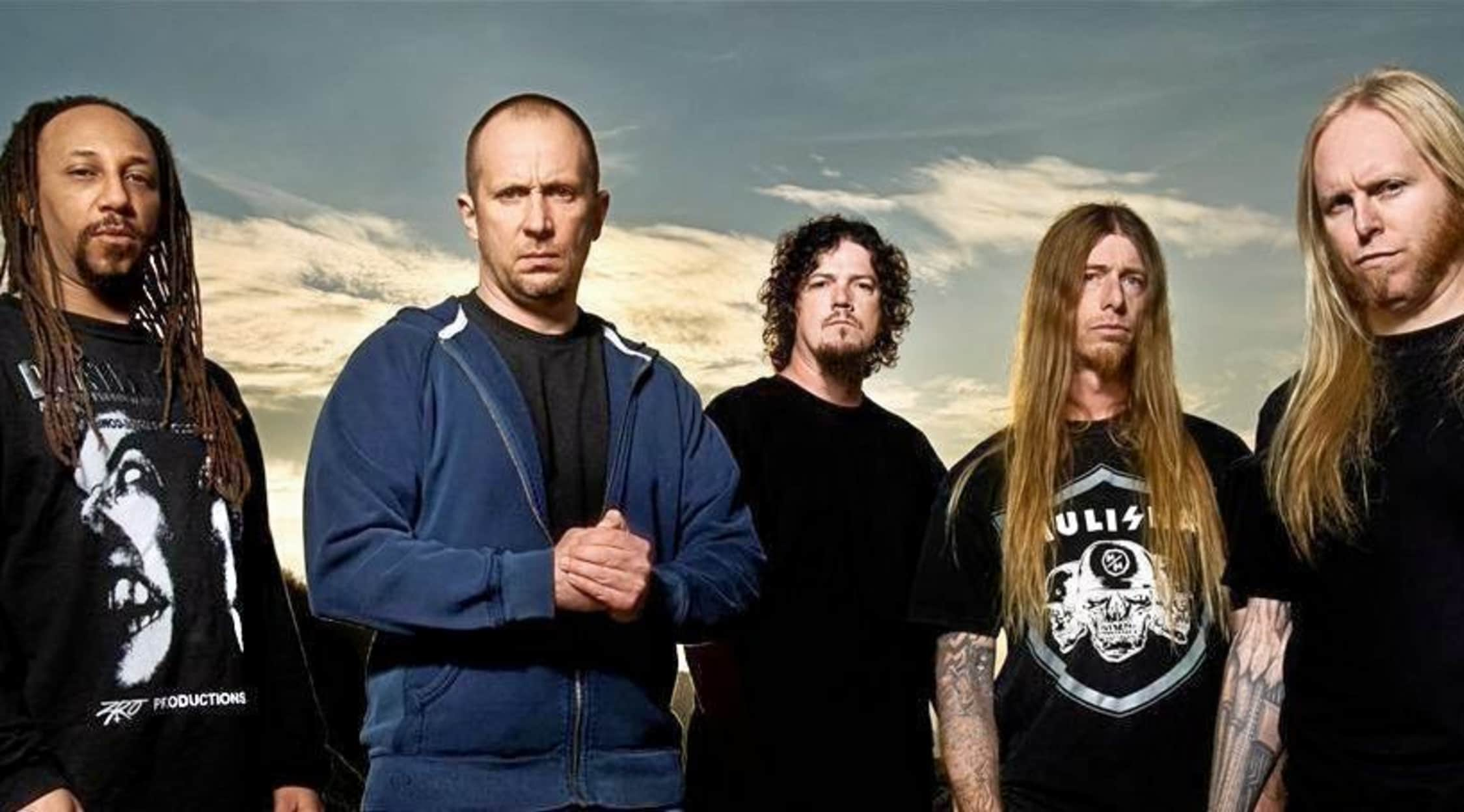 Rovi
Suffocation Tickets
Suffocation On Tour
Suffocation is one of those legendary bands at the top of the list when it comes to seriously intense deathcore rock n rollers. Fearless, extreme and one of the leading forces in the metal genre, fans across the planet line up in droves to catch them hit the stage. Lucky for you, Suffocation is once again touring across the nation whipping up grind and deathcore admirers everywhere. For all you diehard fans of their slamming sounds and iconic death growl vocals, as well as anyone who just loves to experience an amazing high energy group of musicians, now is the time to secure yourself some up front and center Suffocation tickets while you still can.
Ever since they first rose to fame in the death metal genre with their 1991 debut albumEffigy of the Forgotten, Suffocation has been pulling in the big crowds and receiving great reviews with each new release. They are one of the most sought out fast and furious entertainment acts on tour as they continue to rattle the deathcore music scene with unparalleled live concerts and music. So for all you folks looking for some extra loud and intense metal madness, now is your chance to experience some of the best of the best out there. From Texas to Hollywood and off to various Canadian cities, Suffocation has got an impressive 2014 schedule and has been a seriously in demand show to catch. Be sure to check StubHub and see when they will be bringing their one of kind concerts to your neck of the woods and don't forget to grab your earplugs when you score those awesome front row seats!
Suffocation Background
If you are lucky enough to snag a few tickets for one of Suffocation's live concerts, you'll most likely find yourself somewhere between the legions of devoted followers and crops of up and coming metal fans as well. Formed in the early 90's in New York City the group's innovative music became quite influential in grind/death metal community. The fast and complicated guitar riffs and growling vocals became the benchmark for the deathcore sound of the 90's and beyond. Those blow out your speaker ripping guitars and awesome dark and heavy songwriting has given the band a reputation as the forefathers of the every evolving style of grind and a classic core band that is not to be missed. They've released seven well received studio albums, toured extensively across the globe and are always a festival favorite. You will for sure feel the anticipation and raucous energy of the crowd long before Suffocation rocks the roof off as the masses of metal believers know they are in for one heck of a concert! Get ready for some of the greatest deathcore you'll ever bang your head along to, just stay tuned to StubHub where you can always find the most current ticket and venue information available so you can be sure to see these guys in person.
Suffocation Trivia Time
Here's a few trivia night winners about the one and only Suffocation band that any devoted fan should already have under their helmet.Although the group's style and sound is not generally a mainstream vibe they did have an official entry on the Billboard charts. It was the2009 album entitled "Blood Oath" that marked the band's first showing on the Billboard 200 US chart. These guys are also inductees to the Long Island Music Hall of Fame and have released a documentary film about the band as well.
Suffocation- Legendary Deathcore Rockers
The ever enduring and renowned Suffocation has been considered the cream of the crop in the realm of dark and talented deathcore beats and grind music. They are one of the most enduring bands playing in that particular genre and have a worldwide fan-base that is second to none. You can rest assured that sellout crowds are a given when it comes to a live show with Suffocation as death metal music doesn't get any more original than when these guys take over the stage. Get ready to rock out with the best of them and you'll have the chance to tell all your friends you saw the amazing Suffocation live when you grab your concert tickets right here on StubHub. If the combo insane music and electrifying performances is what you are all about, then this will be your all time favorite concert memory!
Suffocation – Don't Miss Out on A Live Concert
Always an all time favorite on the metal scene, Suffocation has been rocking out fans for over twenty years. If you think you want to catch them when they head your way, act fast. Seats will be hard to come by as hardcore music lovers and anyone in for a killer show line up to see these talented musicians in action at every stop. Stay right here on StubHub and find everything you need for an entertaining night out!
Back to Top