We didn't find any Events nearby, but here's what's happening in other cities.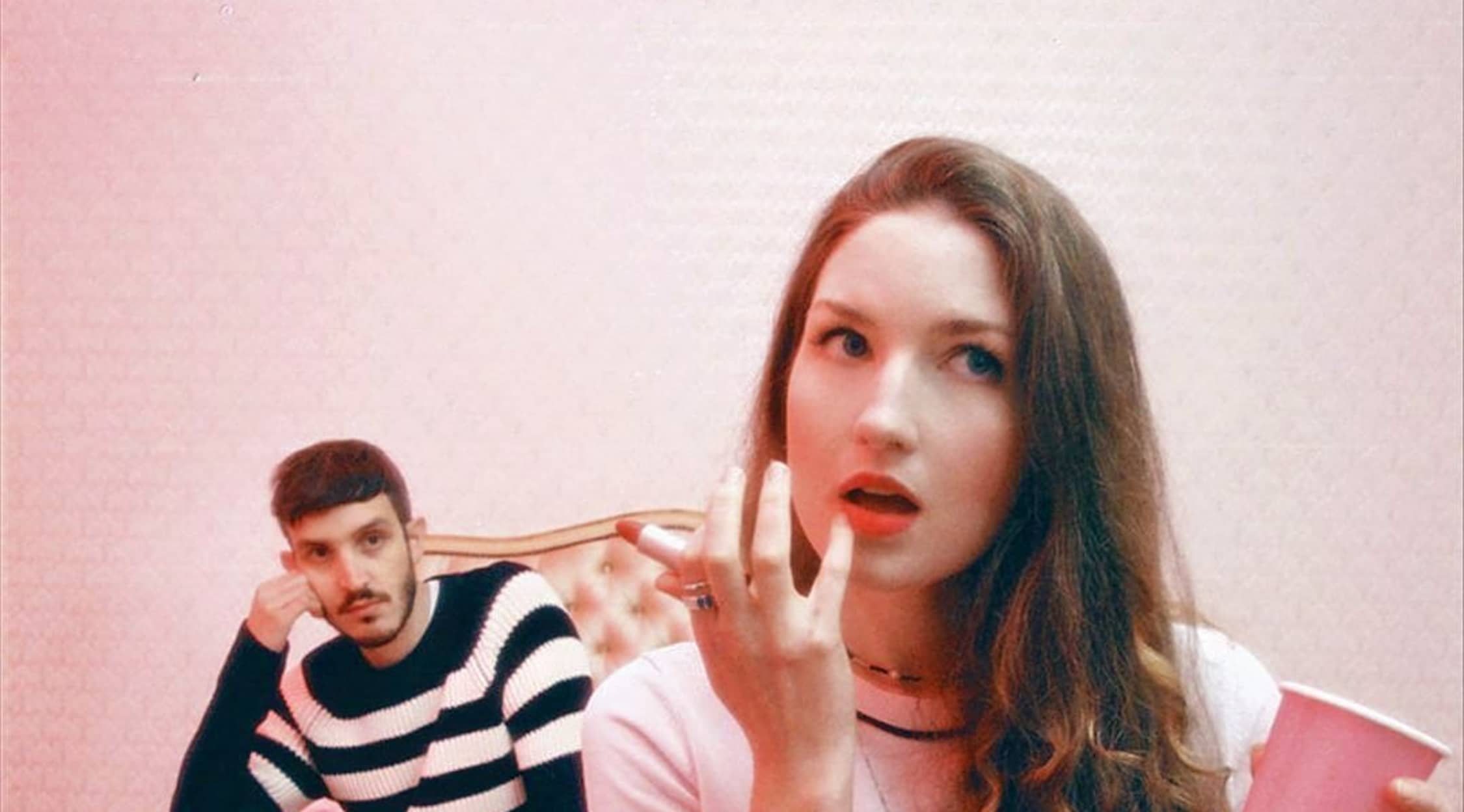 Rovi
Summer Camp Tickets
Summer Camp – The 2015 Event
Don't miss out on what is sure to be one of the most exciting music events in Santa Monica this summer. The Summer Camp concert will feature the hot new talents of Matt and Kim, James Bay, Andrew McMahon in the Wilderness, Saint Motel, Wolf Alice, and Meg Myers. Don't wait – get your Summer Camp tickets today!
About Summer Camp
Matt Johnson (keyboards) and Kim Schifino (drums) are the driving talents behind the perpetual musical energy machine known as Matt and Kim. The pair met each other in 2004 when they were both studying at Brooklyn's Pratt Institute, and sessions for their first album started two years later after they toured with Meneguar that spring. With both members on vocals, the eponymous release was issued by the label IHeartComix in the fall in 2006, and a number of festival gigs (such as the Siren Music Festival and Lollapalooza) ensured the duo a high profile in 2007. They kept touring for the following years and took a short break to lay down their second album, which appeared in 2009 with the title Grand on Fader, their new label, and made it onto the Billboard 200. One year later, Sidewalks followed and reached number 30 on the charts thanks in part to a video of the two stripping down to the nude in the streets of NYC. Lightning, their fourth album, would be self-produced by the pair and would appear in November 2012. The following year, Matt and Kim issued an album consisting of remixes of Lightning's tracks that was, naturally enough, entitled Lightning Remixes. For New Glow, their next record that would appear early in 2015, the pair relocated to Harvest Records.
A soulful singer and songwriter from a small town in England with a predilection for creating evocative and emotive folk-pop treats in the style of Roy Vance, Ed Sheeran, and Ben Howard, James Bay is a product of Hitchin, a market town in North Hertfordshire. Bay developed his talents throughout the region and eventually landed support slots with high exposure with artists such as John Newman, Kodaline, and Tom Odell. His increasing profile led to a record contract in 2012 with the Republic/Universal record label. He released his first EP in 2013, Dark of the Morning, with a second EP entitled Let It Go arriving the following year. His full-length debut, Chaos and the Calm, was issued in March of 2015, followed by American showcases such as South by Southwest.
For most of the 'noughties, singer/songwriter and pianist Andrew McMahon led the alt-rock outfit Something Corporate before transitioning to a pop solo project named Jack's Mannequin, featuring as guests many of McMahon's renowned musician friends. He issued his first collection of material in 2013 under his own last name, the EP The Pop Underground. Keeping up his habitual upbeat, warm vibe, it was the first of the musician's albums to rely mainly on synthesizers and electronics. His first full-length release, Andrew McMahon in the Wilderness, would arrive the next year.
Indie pop group Saint Motel is based in California and was established in 2007 by Aaron Sharp, a classically trained guitarist, and A.J. Jackson, a vocalist and pianist. They met while both attending Chapman University for film studies. Dak Lerdamornpong, who worked at a sushi restaurant nearby, was recruited as the bassist. Greg Erwin became the drummer, and they began writing songs together, creating retro, slick, bouncy, tropicalia-influenced tunes that were the perfect complement to Jackson's suave, smooth croon.
An emotive North London alternative rock group helmed by singer Ellie Rowsell, Wolf Alice expertly mixes electronic, grunge, and folk elements with vintage 'nineties indie rock. Established by Rowsell and Joff Oddie (guitar) in 2010, the pair independently released a self-titled EP before expanding to four members in 2012 with Theo Ellis (bass) and Joel Amey (drums). The refurbished quartet issued a string of singles before issuing a proper EP debut, Blush (2013). The extended player earned good reviews, with critics comparing the band to Hole, The Duke Spirit, Garbage, and Elastica. Creature Songs, the group's second EP, arrived in 2014.
A songwriter and singer whose style blends confessional, powerful lyrics with melodies that straddle emotionally forceful, dour rock and accessible pop, Meg Myers hails from Nashville, Tennessee and grew up in the state's Smoky Mountains. Myers was noticed by remixer and producer Doctor Rosen Rosen in 2012 and, after getting her a production deal, took her to the studio. Later in the year, she issued her debut EP online, entitled Daughter in the Choir. The release garnered very positive reviews and considerable YouTube stats for the track "Monster", although the song's strong lyrics prevented it from getting much radio play. Soon, Myers was featured on Last Call with Carson Daly, a song of hers appeared on a CSI: NY episode, and she started showing up on some of Los Angeles' most iconic stages, such as the Troubadour, the Bootleg, and the Viper Room. Myers was signed to Atlantic Records in 2013. The label released her sophomore EP, entitled Make a Shadow, later that year.
Previous Hits
Matt and Kim's biggest single is "Daylight" from 2009, and their biggest albums are 2010's Sidewalks and 2015's New Glow. James Bay's biggest singles are "Let It Go" and "Hold Back the River" from 2015, and his most successful album is Chaos and the Calm from that same year. Andrew McMahon's most successful releases are "Cecilia and the Satellite" (2014) and Andrew McMahon in the Wilderness (2014). Saint Motel made it big with 2015's "My Type". Meg Myers made it onto the charts with "Desire" and the EP Make a Shadow in 2014 and with "Sorry" in 2015.
Trivia
Meg Myers' mom was a Jehovah's Witness, and her father was a truck driver.
The Summer Camp Concert Experience
Prepare yourself for the greatest music event in Santa Monica all summer. Summer Camp will heat things up with an unforgettable concert. See some of the hottest new musicians in the scene alongside hundreds of music fans for an evening unlike any other. Don't miss out on seeing these artists live and in the flesh – start planning your Summer Camp concert experience today!
Back to Top
Epic events and incredible deals straight to your inbox.