SUMMER ENDS MUSIC FESTIVAL
We didn't find anything nearby, but here's what's happening in other cities.
There aren't any events on the horizon right now.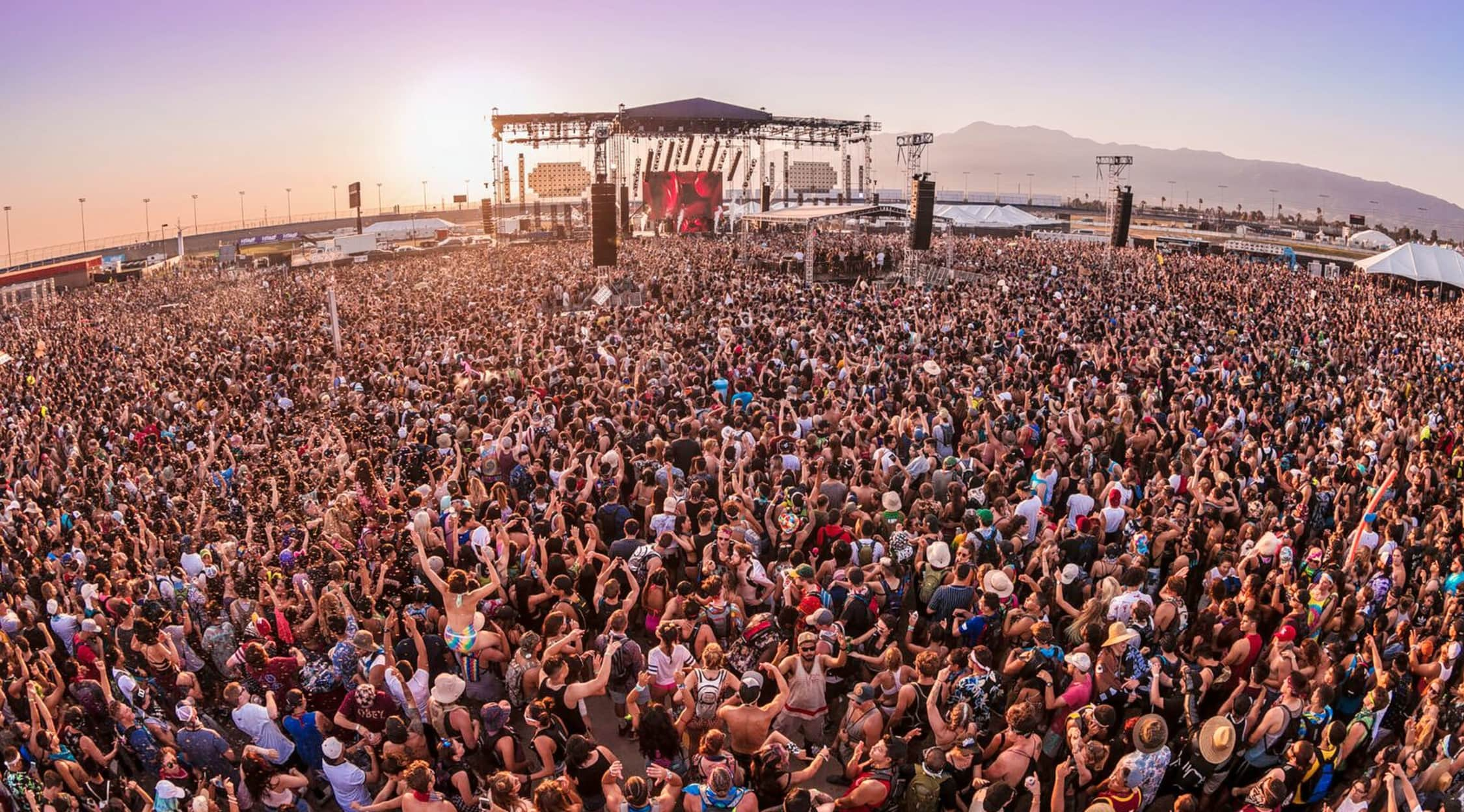 Alive Coverage
Summer Ends Music Festival Tickets
Summer Ends Music Festival - The 2015 Event
The American southwest's biggest and most exciting music festival event is back and better than ever, with this year's Summer Ends Music Festival featuring one of the biggest and most exciting lineup yet for this exciting Arizona music event. This year's Summer Ends will be returning to its ancestral homeland of Tempe, Arizona's Tempe Beach Park for three days of nonstop music that fill feature some of the most exciting acts in existence today, including: Hozier; Brand New; J. Cole; Jimmy Eat World; Slightly Stoopid; Big Sean; Rebelution; Thrice; G-Eazy; Brandon FLowers; Spoon; Cold War Kids; Pepper; Manchester Orchestra; Iration; Kari Faux; and many, many more. Be sure to stay up-to-date on all the latest Summer Ends MUsic Festival 2015 info and updates right here at StubHub, your number one resource for all of your online concert ticket needs.
About Summer Ends Music Festival
Leading off this year's Summer Ends Music Festival lineup will be none other than Hozier, the Irish singing songwriting sensation that has been shaking up the indie rock and soul world since 2008. Hailing from Newcastle, Hozier kicked off his music career as a member of the group Anuna for four years, with the group performing at locations all throughout the world and exposing Hozier to audiences and fans all around the globe. He released his EP Take Me to Church in 2013, granting him widespread radio play and critical acclaim as his hits "Take Me to Church", "Angel of Small Death and the Codeine Scene", and "Like Real People Do". The EP would top charts all across Ireland, eventually escaping out into the international mainstream as he became a fixture on radio stations and airwaves all throughout Europe, the United States, and Canada. His single "Take me to Church" would receive a Grammy nomination for Song of the Year, with Hozier putting on a special performance of the track at the Grammy Awards that wowed audiences everywhere. Hozier's self titled debut full length dropped in late 2014, with the album hitting the #1 position on the Irish music charts, #2 in Belgium, Canada, and the US Billboard 200, and appearing on the top 10 in Australia, Denmark, the netherlands, New Zealand, and the United Kingdom. The album received over six platinum certifications, riding on the strength of not just the single "Take Me to Church" but "From Eden", "Sedated", "Work Song", and "Someone New".
Also receiving top billing at this year's Summer Ends music fest will be longtime alternative emo rockers Brand New, the Long island indie pop punk superstars that began blowing up the worldwide music scene a decade and a half ago. Bubbling just under the surface during their early years, Brand New broke out in a big way during the mid 00s as their breakout album Deja Entendu sold hundreds of thousands and climbed high on the US Billboard 200. The album included classic Brand New singles "The Quiet Things That no One Ever Knows" and "Sic Transit Gloria,... Glory Fades", with the band making major media appearances on the Jimmy Fallon Show and as a feature by Rolling Stone. The band's success earned them a recording deal with Interscope/DreamWorks Records, with the band releasing two more widely celebrated full length albums - 2006's The Devil and God Are Raging Inside Me and 2009's Daisy. To date, the band has spawned countless critically acclaimed singles, including "Jude Law and a Semester Abroad", "Mene", "(Fork and Knife)", and "Jesus".
Legendary alt indie performer extraordinaires Cold War Kids will also be lighting up this year's Summer Ends Fest, with these widely acclaimed Long Beach California rockers bringing over a decade of musical excellence to the stage in what should be one of their most excited performances yet. These California natives kicked things off strong with Robbers & Cowards, a hard hitting LP that featured three quintessential Cold War Kids hits "Hang Me Up to Dry", "We Used to Vacation", and "Hospital Beds". The band followed up with the wildly successful Loyalty to Loyalty, which spawned the frantic paced hit "Something Is Not Right with Me", and followed up with the eclectic and dynamic Mine is Yours, a 2010 release that was carried by singles "Louder Than Ever" and "Royal Blue". Most recently, the band's 2014 full length Hold My Home has been rocking fans with hits such as the emotionally packed "First" and top charting "All This Could Be Yours".
Rounding out Summer Ends 2015 will be long time indie art rockers Spoon, celebrating over two decades of mainstream success as they tour to promote their most recent full length They Want My Soul. Spoon has been endearing itself to the public since the mid 90s, with their album Gimme Fiction remaining one of their most influential hits to date, with crowd favorite tracks "I Turn My Camera On" and "Sister Jack" becoming instant entries into indie rock canon. The band's follow up, 2007's Ga Ga Ga Ga Ga featured #26 charting "The Underdog", "Don't You Evah", and "You Got Yr. Cherry Bomb", all keen demonstrations of Spoon's endless talent and indomitable musical spirit.
Previous Artists
Last year's Summer Ends Music festival was a musical extravaganza to remember, with the festival's lineup featuring a laundry list of top notch performers such as: Capital Cities; O.A.R.; Andrew McMahon; The Replacements; Descendents; Taking Back Sunday; Switchfoot; Foster the People; Fitz & The Tantrums; Kongos; Violent Femmes; and many more.
Trivia
This year's festival is not yet set in stone, with the lineup set to expand as Summer Ends continues to add new and exciting artists. Keep checking back to see how Summer Ends concert lineup continues to expand!
The Summer Ends Music Festival
Secure your hats and your socks, because this year's Summer Ends Music Festival is itching to knock both off as it delivers one of the most heavy hitting and highly anticipated music festival events of the year. Don't miss your chance to catch several musical legends as they hone and practice their craft live and in the flesh in Tempe this fall - get your tickets today!
Back to Top
Epic events and incredible deals straight to your inbox.