There aren't any Events on the horizon right now.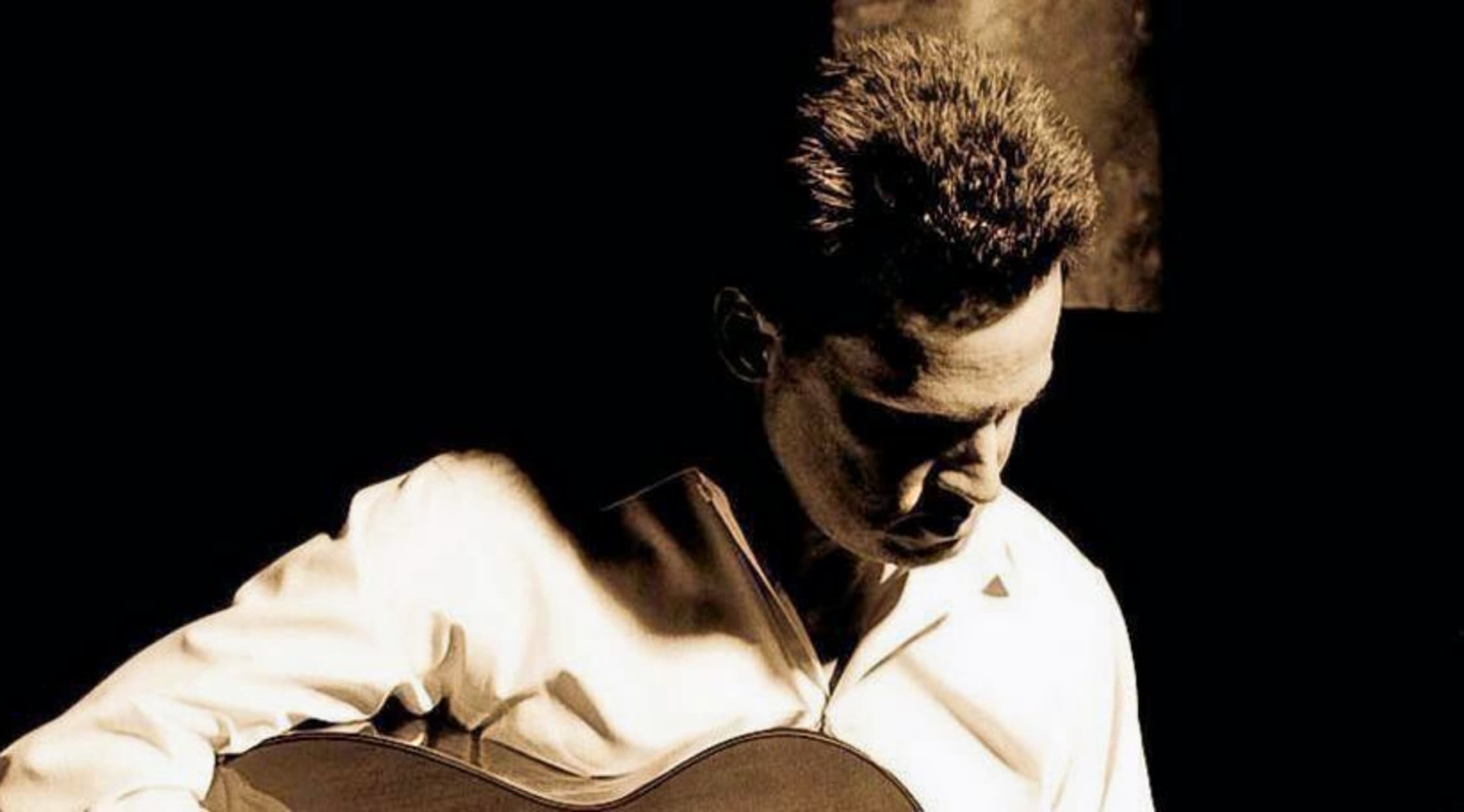 Rovi
Sun Kil Moon Tickets
Sun Kil Moon – The 2015 Tour
Sun Kil Moon always bring you one of the most haunting and gritty performances in the genre of indie rock. They will be playing on some of the most iconic stages in North America and the United Kingdom. Whether Sun Kil Moon are playing in Philadelphia, Toronto, London, or any other of their hotly anticipated tour dates, they always give their hearts and souls for every transcendent live experience. A group like Sun Kil Moon is truly a once-in-a-generation phenomenon, so don't miss out on your chance to see these musical masters in person!
About Sun Kil Moon
After the dissolution of Red House Painters, his previous band, singer and songwriter Mark Kozelek returned with Sun Kil Moon, expanding and refining the glowing acoustic ballads and depressingly intimate lyrics that had been trademarks of his career thus far. Born in 1967 in Massillon, Ohio, Kozelek established his first group, God Forbid, as a teenager. Upon moving to Atlanta, he became friends with drummer Anthony Koutsos. Together, they established the first version of Red House Painters. A relocation to San Francisco followed, and bassist Jerry Vessel and guitarist Gordon Mack were added to the lineup. While playing in the Bay Area club circuit, the four-piece caught the ear of Mark Eitzel, frontman of American Music Club, who has since frequently named Red House Painters as his favorite group. Through Eitzel, the band's demo tape found its way to the London division of 4AD Records, who gave the band a deal and in 1992 released the gritty demos – a stunning collection of atmospheric, spartan melodies hiding behind Kozelek's haunting vocals – as the long player Down Colorful Hill. Later efforts, such as a couple of self-titled albums issued one after the other in 1993, proved that Kozelek was a writer of remarkable emotional depth, unstintingly describing his abusive, erratic nature and tumultuous background.
The band's relationship with 4AD became strained, however, and when Kozelek started creating material for a long-rumored solo release after the radiant 1995 release Ocean Beach, the label cancelled their contract. Though none of the other Red House Painters members appeared on the finished LP, the solo effort Songs for a Blue Guitar was issued under the Red House Painters banner instead through Supreme, an Island imprint, in 1996. The band reunited late in 1997 for one last release, Old Ramon, but the merger of Universal and Polygram meant the end of Supreme, and the finished LP was shelved indefinitely. Kozelek soon started to work on producing and assembling Take Me Home, a John Denver tribute, which featured an all-star cast celebrating the music and life of the late musician, and in 2000 he released his first proper solo debut, Rock n' Roll Singer, a compelling yet curious pastiche highlighted by three AC/DC covers. After getting the rights for Old Ramon, Kozelek released the album through Sub Pop in the spring of 2001. Later that year, the label also released his limited-edition solo effort White Christmas Live.
Early in 2002, Kozelek formed Sun Kil Moon with ex-Red House Painters member Anthony Koutsos, bassist Geoff Stanfield of Black Lab, and ex-American Music Club member Tim Mooney on drums. Their first album, Ghosts of the Great Highway, arrived to considerable critical acclaim in 2003. Kozelek then assembled a new live lineup for a support tour, spending most of 2004 on tour. That summer, he joined up with Alan Sparhawk of Low for the classic rock cover outfit the Retribution Gospel Choir, releasing an EP on tour only just ahead of Sun Kil Moon's sophomore album. Tiny Cities would be a much maligned collection of Modest Mouse covers, and was the first album to be released on Kozelek's own label, Caldo Verde. April, featuring guest vocalists Ben Gibbard and Will Oldham, arrived in 2008. Kozelek switched gears again for Admiral Fell Promises in 2010, for which he recorded ten new tracks accompanied only with a nylon-stringed guitar. Kozelek's fifth studio release, Among the Leaves, was a similar set and appeared in 2012. An unusually direct set of tunes, entitled Benji, would arrive in February of 2012. Unexpectedly, the album was a commercial and critical success, rising to number 75 on the Billboard 200 and making the cut for numerous year-end lists, including a nod as best album of the year from FACT. Kozelek's sudden upswing in media attention also further illuminated his notoriously irritable behavior onstage, which at times verged on overshadowing his music – a one-sided vendetta with the War on Drugs was especially public. Kozelek finished off 2014 with a long-promised album entitled Sings Christmas Carols, his solo effort of holiday tunes. Universal Themes, Sun Kil Moon's seventh album, arrived in the summer of 2015.
Previous Hits
Sun Kil Moon has landed a number of albums on the charts – 2005's Tiny Cities, 2008's April, 2010's Admiral Fill Promises, 2012's Among the Leaves, and 2014's Benji. The most successful of these to date have been April and Benji.
The driving force in April is Sun Kil Moon's habitual atmosphere of restlessness. However, the material also accepts the fact that this is what makes the songs so compelling. Mark Kozelek's guitar touch varies from the slow unfolding of "Lost Verses" and the countrified warmth of "The Light".
Benji, meanwhile, is the penultimate album for Kozelek's dedicated cult following. Despite the usual intimacy of its material, Kozelek usually hides himself behind it. Not here. These raw, confessional tracks are graced with his nylon-string guitar, vocals, and other instruments and sounds. The album is haunted by Ohio ghosts and is named for a kids' film Kozelek liked as a child.
Trivia
Mark Kozelek also took a lead role in the 2000 film Almost Famous, directed by Cameron Crowe, as bassist Larry Fellows of the fictional 'seventies rock group Stillwater. In 2005, he once again played a fictional musician in the film adaptation of Steve Martin's novella Shopgirl.
The Sun Kil Moon Concert Experience
You will not want to miss out on a single second of Sun Kil Moon's pioneering and imaginative concert experience. From beginning to end, Sun Kil Moon amazes with their covers and original works, performing their haunting cult hits in a dynamic display of alacrity and transcendence. Where they truly shine, however, is in the powerful lyrics and ethereal vocals of frontman Mark Kozelek. Don't miss out – start planning your Sun Kil Moon concert experience today!
Back to Top