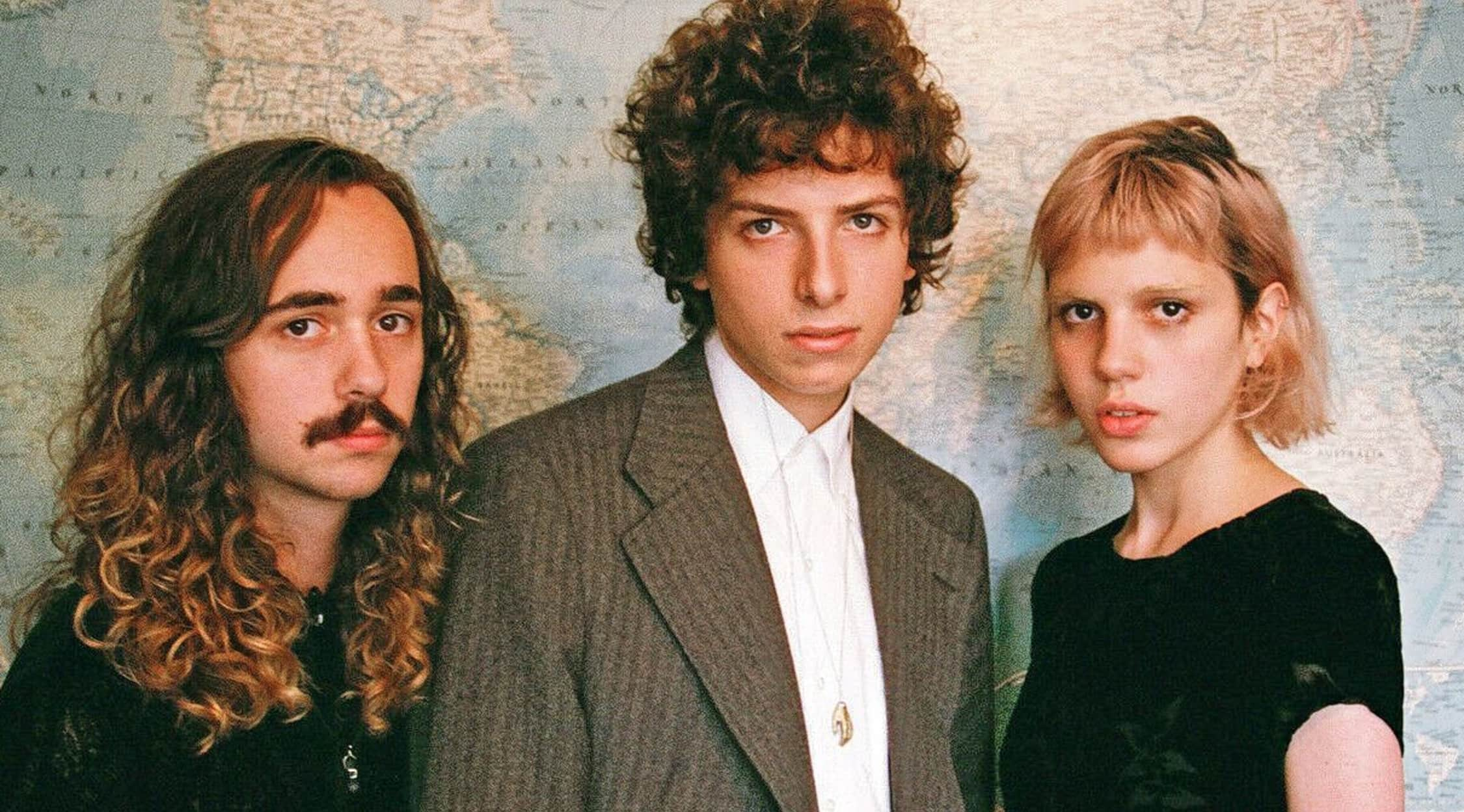 Rovi
Sunflower Bean Tickets
Sunflower Bean Concert Schedule
This Brooklyn indie rock troupe has already proven that they're one of the most exciting new groups on the indie music scene, despite the fact that all three of the members are under 21. These young musicians and songwriters may be young, but their captivating sound and strong songwriting skills reflect maturity well beyond their years, which is one of the many reasons why so many fans and critics are predicting Sunflower Bean's rapid rise to fame. There is no doubt about the fact that Sunflower Bean has achieved significant success in such a short period of time, and it's likely that their fame will continue to skyrocket in the upcoming year. So if you like to stay up-to-date on the biggest new acts in the indie world, you definitely need to check out Sunflower Bean in concert! To lock down your tickets to an upcoming Sunflower Bean show in your area, simply check out StubHub's ticket selection as soon as possible!
On February 25th, Sunflower Bean will be rocking out on stage at the Bowery Ballroom in New York City, and fans are already clamoring for tickets. You too could join in on the excitement when you purchase your Sunflower Bean tickets right here on StubHub. Don't wait too long, though, because these upcoming Sunflower Bean shows are bound to sell out fast!
Sunflower Bean Background
Sunflower Bean is a Brooklyn-based indie trio composed of Julia Cumming, Nick Kivlen, and Jacob Faber. These three young musicians are already being considered some of the brightest voices and fixtures in the indie realm, which is why so many critics and fans are eager to see them in action. Brooklyn is easily one of the hottest hubs of talented indie bands, so it can sometimes be hard for bands to stand out amongst the talent. This hasn't been an issue for Sunflower Bean, however, which has quickly risen to the forefront of the local Brooklyn music scene thanks to their incredible live performances and their wildly catchy psych-rock tunes. After rising to fame so quickly in Brooklyn, Sunflower Bean is now getting ready to spread their music all over the country, and you can bet that this talented rock troupe will be a huge hit in the national indie scene. So make sure to catch Sunflower Bean live in concert before it's too late—hurry and purchase your tickets right here on StubHub today!
For all of you indie rock fans out there, this is definitely a new band you need to check out. Sunflower Bean has proven that they can write and compose some incredible modern psych-rock hits, and their popularity just continues to spread with each passing day. Sunflower Bean's mesmerizing sound blends together elements of psychedelic rock, pop, and punk to create some utterly irresistible tracks. Now you might be able to hear Sunflower Bean's hits live in concert, because you could have your tickets to an upcoming Sunflower Bean show in just a matter of minutes thanks to StubHub. When you rely on StubHub for your concert ticket needs, you can stay up-to-date on the hottest indie concerts in your neck of the woods. So come see Sunflower Bean perform at one of the most highly anticipated indie shows of the season—grab your Sunflower Bean tickets right here on StubHub before it's too late!
Greatest Hits
Sunflower Bean's highly anticipated debut album, Human Ceremony, is scheduled to drop in February 2016, and fans couldn't be more excited. After all, Sunflower Bean's debut EP, Show Me Your Seven Secrets, is chock-full of infectious indie favorites, and their upcoming album is sure to be a huge hit in the indie scene. Some of Sunflower Bean's most popular songs include tracks like "Easier Said," "Wall Watcher," "Somebody Call a Doctor," "Tame Impala," "2013," and "I Hear Voices." Now you might be able to witness Sunflower Bean's explosive energy and talents live in concert, because this up-and-coming indie band may be performing at a venue near you in the upcoming months. Don't miss out on this highly anticipated indie show and lock down your Sunflower Bean tickets right here on StubHub today!
Trivia
Sunflower Bean has already supported several major indie acts on tour, including bands like Wolf Alice, DIIV, and the Vaccines.
The Experience
Sunflower Bean has quickly established a reputation for putting on dynamic and mesmerizing live rock shows, and now you have the chance to see this talented indie three-piece live in concert. So make sure that you and your indie-loving friends have your tickets to see Sunflower Bean live in concert before it's too late, because this is one up-and-coming band you certainly won't want to miss seeing in action. So what are you waiting for? Purchase your Sunflower Bean tickets right here on StubHub before the opportunity passes you by!
Back to Top