We didn't find any Events nearby, but here's what's happening in other cities.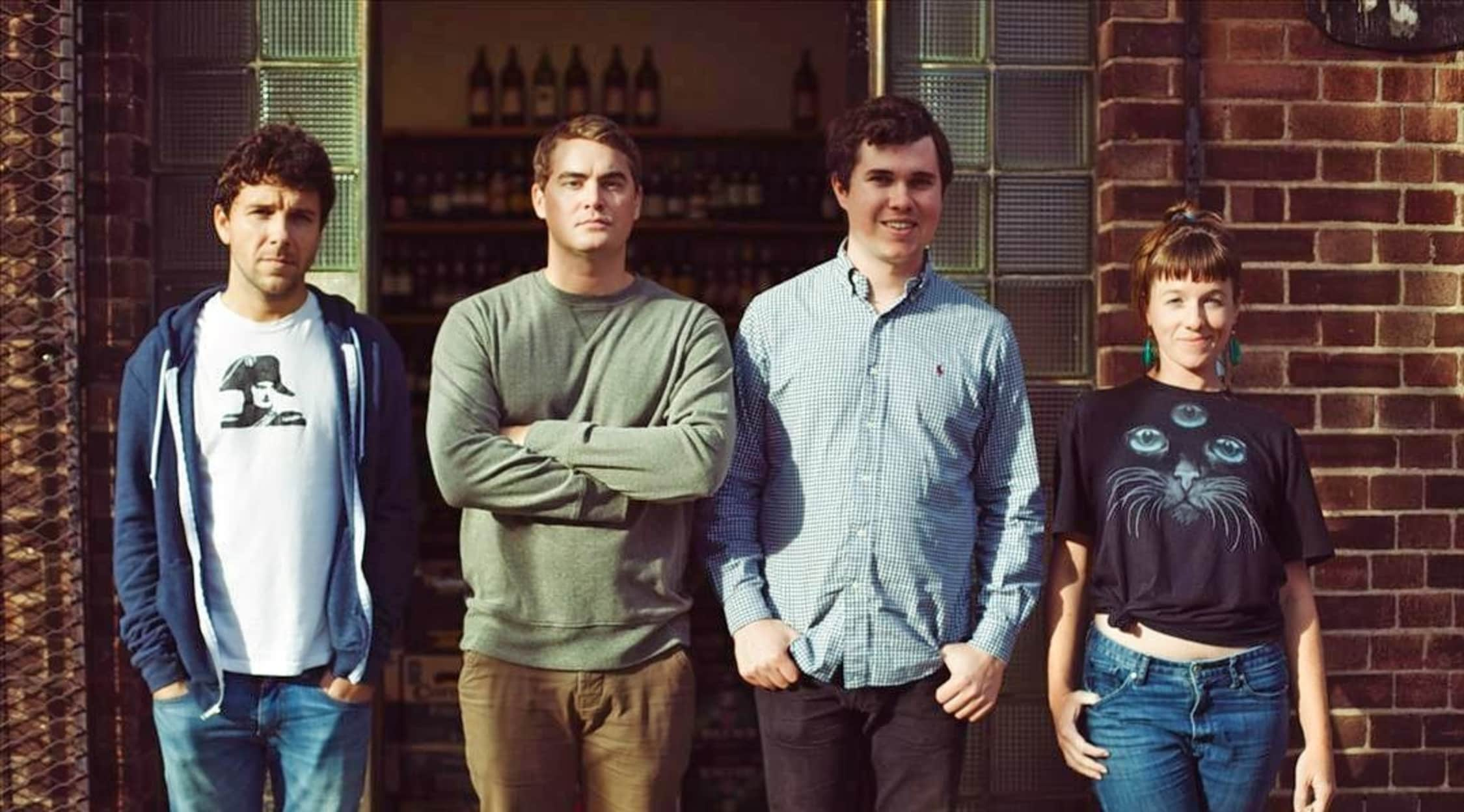 Rovi
Surfer Blood Tickets
Surfer Blood Concert Schedule
This indie rock outfit has been winning over fans worldwide for nearly six years now, which is why you can bet that their upcoming live shows will be packed with eager rock lovers. Surfer Blood formed back in 2009, and in a matter of years they have become one of the most beloved indie rock acts on the scene, thanks to major hits like "Swim" and "Gigantic." Now you might have the opportunity to catch Surfer Blood in action, and it's definitely something you won't want to miss! Come check out the white-hot indie rock troupe Surfer Blood when they stop at a venue near you!
On May 11th, Surfer Blood will be taking the stage at the Music Hall of Williamsburg in Brooklyn, New York, where they are sure to put on one heck of a show! Few indie rock acts have made as big of an impression on the music scene as Surfer Blood has, which is why it's important to lock down your tickets as soon as possible to one of their highly anticipated upcoming shows! You could have your Surfer Blood concert tickets in just a few quick clicks on your computer thanks to StubHub, so what are you waiting for? Head to StubHub before it's too late!
Surfer Blood Background
Surfer Blood's roots can be traced back to Orlando, Florida, where John Paul Pitts and Tyler Schwarz began jamming together back in the 2000s. Not long after, they met Thomas Fekete and decided to form their own indie rock act. With the addition of Kevin Williams, the Surfer Blood lineup was officially complete, and they were gearing up to become one of the most talked about acts on the indie rock scene. Initially, the group decided on the name "Jabroni Sandwich" for their band, but it soon turned into Surfer Blood, which they have been known as ever since. After forming, Surfer Blood got to work writing and recording songs, and what they created would soon become some of the hottest indie rock songs on the scene. In 2009, they released their debut single, "Swim," which became an instant indie hit and was even praised by Pitchfork. The success of "Swim" paved the way for some incredible showcases at various music festivals, such as South By Southwest, the CMJ Music Marathon, and Splendour in the Grass. Suddenly, Surfer Blood became one of the most buzzed about indie acts on the scene.
Over the past several years, Surfer Blood has performed alongside the Pixies and on stage at Late Night with Jimmy Fallon, but no matter where they perform, they always know how to dazzle fans. Now you have the chance to catch Surfer Blood in concert, and it's something you definitely don't want to miss. This red-hot indie rock act knows how to wow fans with their dynamic and utterly infectious live performances, and now you have the chance to catch them in action thanks to StubHub! In just a few short minutes, you could have your tickets to an upcoming Surfer Blood concert thanks to StubHub, where finding in-demand concert tickets is a breeze. So get ready to catch one of the indie world's most beloved new bands in concert and grab your Surfer Blood tickets right here on StubHub before it's too late!
Greatest Hits
Surfer Blood has released two studio albums to date: Astro Coast (2010) and Pythons (2013). Both of these albums peaked within the Billboard Top 200, and their highly anticipated third album, 1000 Palms, is sure to fly even higher on the charts! Over the past several years, Surfer Blood has released one catchy track after another, including hit indie tunes like "Swim," "Slow Jabroni," "Take It Easy," "Floating Vibes," "Miranda," "Demon Dance," "and "Spanish Bombs." As Surfer Blood has progressed from a small, unknown indie act to a major label rock act, you can bet that this indie rock troupe can put on one of the most unforgettable live shows around!
Come see Surfer Blood put on a spectacular live show this year and snag your tickets on StubHub before it's too late! These tickets won't last long, given Surfer Blood's wildly devoted fan base, so hurry and check out StubHub's ticket selection before it's too late!
Trivia
In 2012, Surfer Blood performed their catchy single "Miranda" on Late Night with Jimmy Fallon.
The Experience
If you're ready to catch one of indie rock's coolest new acts in concert, here's your chance! Surfer Blood is definitely one indie rock troupe you need to see live in concert to truly understand the massive hype, so don't waste another moment before locking down your Surfer Blood concert tickets on StubHub! These tickets may not last long, so it's imperative that you secure your Surfer Blood tickets on StubHub before the opportunity passes you by!
Back to Top
Epic events and incredible deals straight to your inbox.