There aren't any Events on the horizon right now.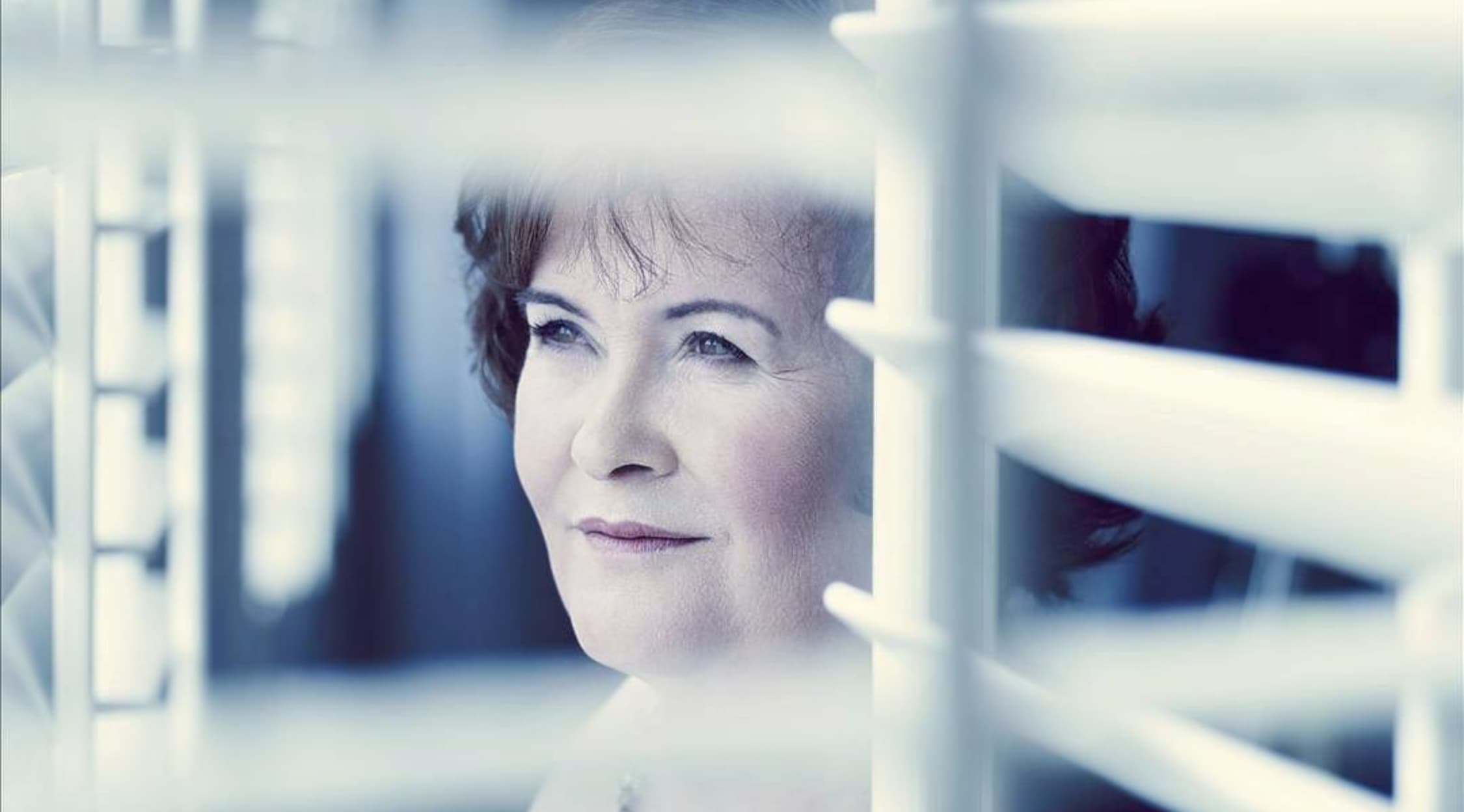 Rovi
Susan Boyle Tickets
Susan Boyle Schedule
It seems like only yesterday when gifted singer Susan Boyle came out of nowhere to surprise the judges on Britain's Got Talent. Since that fateful day in 2009, Boyle has evolved to become an international sensation.Fansfrom every corner of the globe have fallen in love with her incredible voice. But besides her remarkable set of pipes, Susan Boyle is also known as "The Woman Who Silenced Simon Cowell."
You can experience Susan Boyle for yourselfat venues like: Ruth Eckerd Hall in Clearwater, Florida; King Center for the Performing Arts in Melbourne, Florida; Broward Center for the Performing Arts - Au Rene Theater in Fort Lauderdale, Florida; Van Wezel Performing Arts Center in Sarasota, Florida; and Times Union Center of Performing Arts Moran Theater in Jacksonville, Florida.
Susan Boyle Background
Raised in Scotland, Susan Boyle was the youngest of eight children. She experienced severe physical distress during birth, which caused learning challenges. But despite her learning disabilities, Boyle was able to take solace in music, and her household was always filled with song with both of her parents enjoying singing. Boyle's hometown was populated by less than 5,000 inhabitants, which didn't serve to foster her passion for music. Yet, Boyle soldiered on, nurturing her gift by performing in musicals and theatrical productions in school. After finishing school, Boyle took a job at West Lothian College in the kitchen. She also signed up for multiple government-training courses. She kept music in her life by singing for enjoyment and taking in theater productions. In fact, it was one of those theater productions that first exposed her to "I Dreamed a Dream," a Les Miserables song. The song left an indelible mark on Boyle, and in 1995, she headed to Glasgow to try out for My Kind of People - a U.K. talent show. Boyle didn't make the cut but the air wasn't let out of her balloon. She remained determined and continued to flex her vocals at church and by participating in karaoke at her favorite pub. But in 1997, Boyle's life changed dramatically. With her father's passing, she was left to care for her ill mother. A big supporter of her daughter, Bridget Boyle and Susan often chatted about Susan's talent and where it could take her. "She was the one who said I should enter Britain's Got Talent. We used to watch it together. She thought I would win," Susan Boyle said. With her mother's vote of confidence behind her, Boyle had used all the money she had squirreled away to make a demo tape. She then sent the tape to local and national TV, record labels and radio talent contests. Despite her best efforts to make her dreams come true, Boyle was faced with obstacles again when her sister, Kathleen, passed away. Rattled once again by the loss of a loved one, Boyle took comfort in her music. Two years later, Susan Boyle took singing lessons under the tutelage of Fred O'Neil. She cut multiple novice recordings but felt she was only confined to local fame. In 2007, Boyle dealt with the loss of her mother. Her mother's death had a traumatic impact on her life, and she resigned from singing all together. In the late summer of 2008, her singing coach encouraged her to audition for Britain's Got Talent. Boyle viewed the audition as a way to pay homage to her mother. She selected "I Dreamed a Dream" for the show's initial round. And, on April 11, 2009, more than 10 million people watched as this unknown debuted her incredible singing voice. Her modest looks amplified the reaction of both the audience and judges. And, her performance eventually made its way to YouTube. It didn't take long for audiences to fall for the perceived underdog. Ultimately, Diversity, a dance group, took home the title, but nevertheless, Boyle went on to make several best-selling and critically acclaimed albums and continues to work on her music today.
Susan Boyle Albums
Susan Boyle's discography is comprised of 13 tracks and six studio albums. Her albums include: I Dreamed a Dream (2009); The Gift (2010); Someone to Watch Over Me (2011); Standing Ovation: The Greatest Songs from the Stage (2012); Home for Christmas (2013); and Hope (2014).
Susan Boyle Trivia
During her time on the Britain's Got Talent show, Susan Boyle publicly admitted that at 48-years-old, "she had never been kissed," which actually helped boost her popularity.
Susan Boyle Concert Experience
Only classical music can convey an entire atmosphere and range of feelings, and this is never more apparent than when you check out a live performance! Be it classical music with a symphony, string quartet, or any other variation of the age old genre, when you make it out to one of the live shows happening near you you will experience a transformation from beginning to end that will leave you a different person than when you first went to the venue. For centuries classical music has been the best choice for music lovers who are looking for a different kind of sound that is cohesive, brilliant, inspiring and even has an air of intelligence to it. So when you're in the market for good music and a great time, it would be hard to go wrong with heading out to see one of the many classical music artists, like Susan Boyle, when she performsat a venue near you! As great as classical music recordings are, the experience that you get when listening to the music being performed live is a completely different thing altogether, and one that should be undertaken at least once.
Treat yourself to what can only be described as a once-in-a-lifetime concert presented by Susan Boyle. Boylecaptures the attention of audiences instantly from the moment she steps onto the stage. All you need to do is reserve your tickets in advance through StubHub. StubHub gives you the most up-to-date information when it comes to venue details, seating charts, concert listings and more. Don't wait, and check out Susan Boyle'sfull concert schedule on StubHub now!
Back to Top