There aren't any Events on the horizon right now.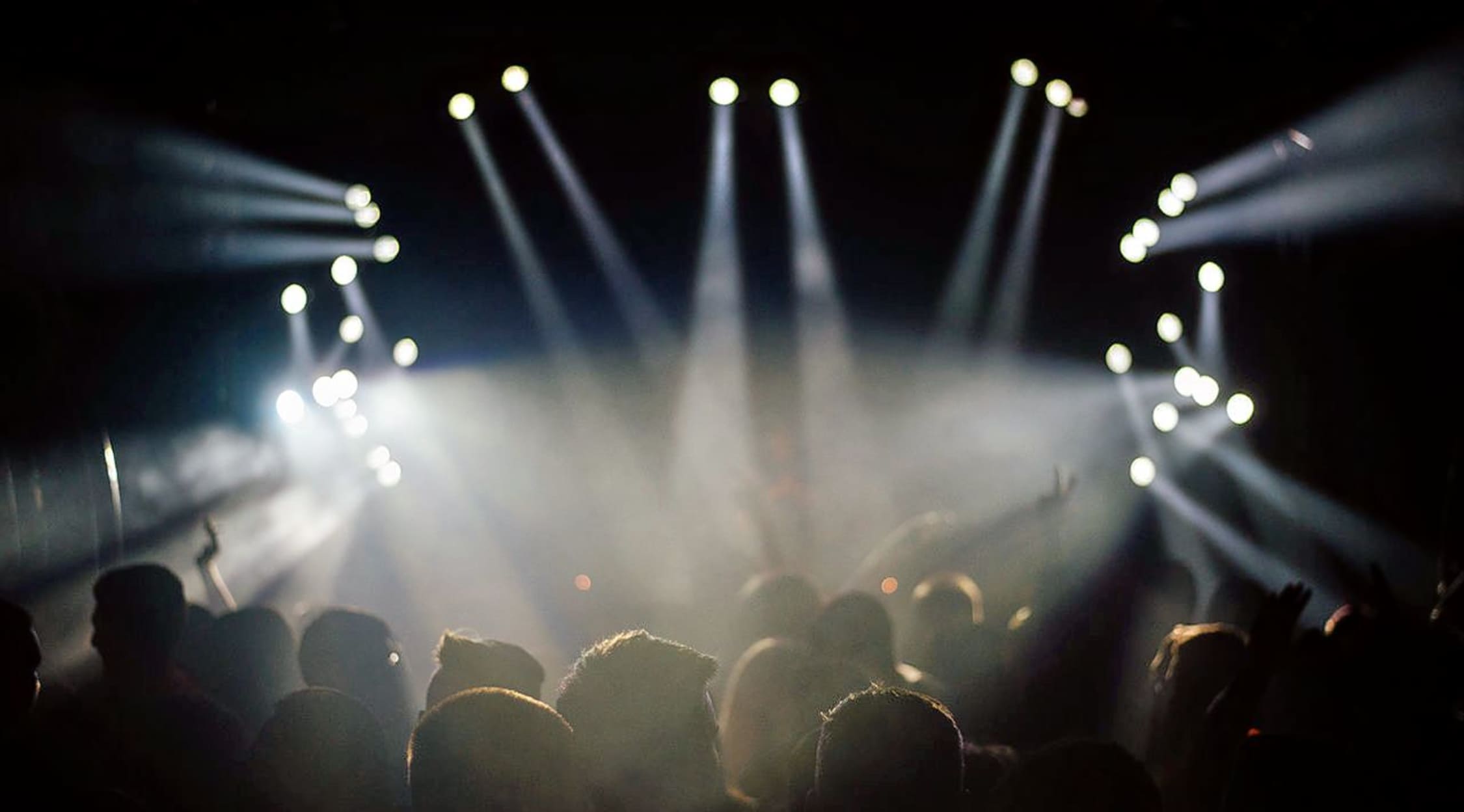 Stocksy
Suwannee Hulaween Tickets
Suwannee Hulaween Tickets
Suwannee Hulaween is one of the largest and most anticipated multi-day, multi-genre music festivals in the United States. The festival gets its name from hula hooping - something the headlining band, the String Cheese Incident, helped push into the forefront in the '90s and 2000s. It is held each year on the weekend before Halloween. In some cases, one of the event days may land on Halloween if it is on a weekend. The festival attracts a sellout crowd almost every year because of its diverse and relevant lineup as well as the gorgeous grounds in Live Oak, Fla. The lineup is known to mostly feature electronic artists and jam bands.
Suwannee Music Park
The venue itself is legendary. Located just an hour from Jacksonville, Fla., it is popular for the world-class amphitheater that sits in the middle of massive Spanish Moss trees that provide shade to concertgoers on hot Florida days. The venue has hosted some of the most iconic acts in history and was a popular performance spot for The Allman Brothers throughout their storied career. During the festival, there are additional stages located throughout the grounds as well as lighting and production on Spirit Lake. You can't walk far at the festival without being entertained in some way.
Where can I buy Suwannee Hulaween tickets?
StubHub is the internet's leading inventory for concert and festival tickets. To help its customers make purchases no matter where they are, StubHub has both a desktop store and a mobile app.
What is the capacity at Suwannee Hulaween?
The capacity for this specific event varies from year to year based on the layout and how much of the property is being used. Originally, the festival started out with a capacity of 20,000 but has since been expanded to accommodate about 25,000 patrons. This can change from year to year.
Is camping available at Suwannee Hulaween?
Yes. There are multiple options available when it comes to camping at the festival. Each ticket to the three-day event comes with primitive camping included. For an added fee, patrons can upgrade to VIP or RV camping. These provide more amenities to allow for a more comfortable experience. You may also arrive early or leave late and camp for an added camping fee.
What can I expect from the performances at Suwannee Hulaween?
The festival has music going from about 2 p.m. each day to late at night. The main stage usually shuts down around 1 a.m. with quieter stages going later into the night. Expect to see a lot of collaborations between jam band artists with guest soloists from one band appearing with another all weekend. Each Saturday night, the String Cheese Incident usually has an impressive production that involves the crowd as well as the stage performers.
Which artists have played at the festival?
A number of notable acts have performed at the festival over the years. This list includes some of the most popular electronic acts in the world such as Disclosure, Bassnectar and Big Gigantic. There are also popular jam bands like Umphrey's McGee, STS9 and Lettuce. Each year the festival seems to improve upon its already impressive music lineup from the year before.
Are there themes for the event?
Because Hulaween is an event centered on Halloween, there is usually a theme each year when it comes to costumes. In 2018, the theme was "Creatures of the Galaxy." Another popular theme was 2015's "Ghoul Train" costume theme. Costumes are not required but are heavily encouraged.
What are some other festivals similar to Suwannee Hulaween?
If you loved the experience at Hulaween and want to attend similar events, consider purchasing tickets to Electric Forest Music Festival, Summer Camp Music Festival or North Coast Music Festival.
Back to Top