We didn't find anything nearby, but here's what's happening in other cities.
There aren't any events on the horizon right now.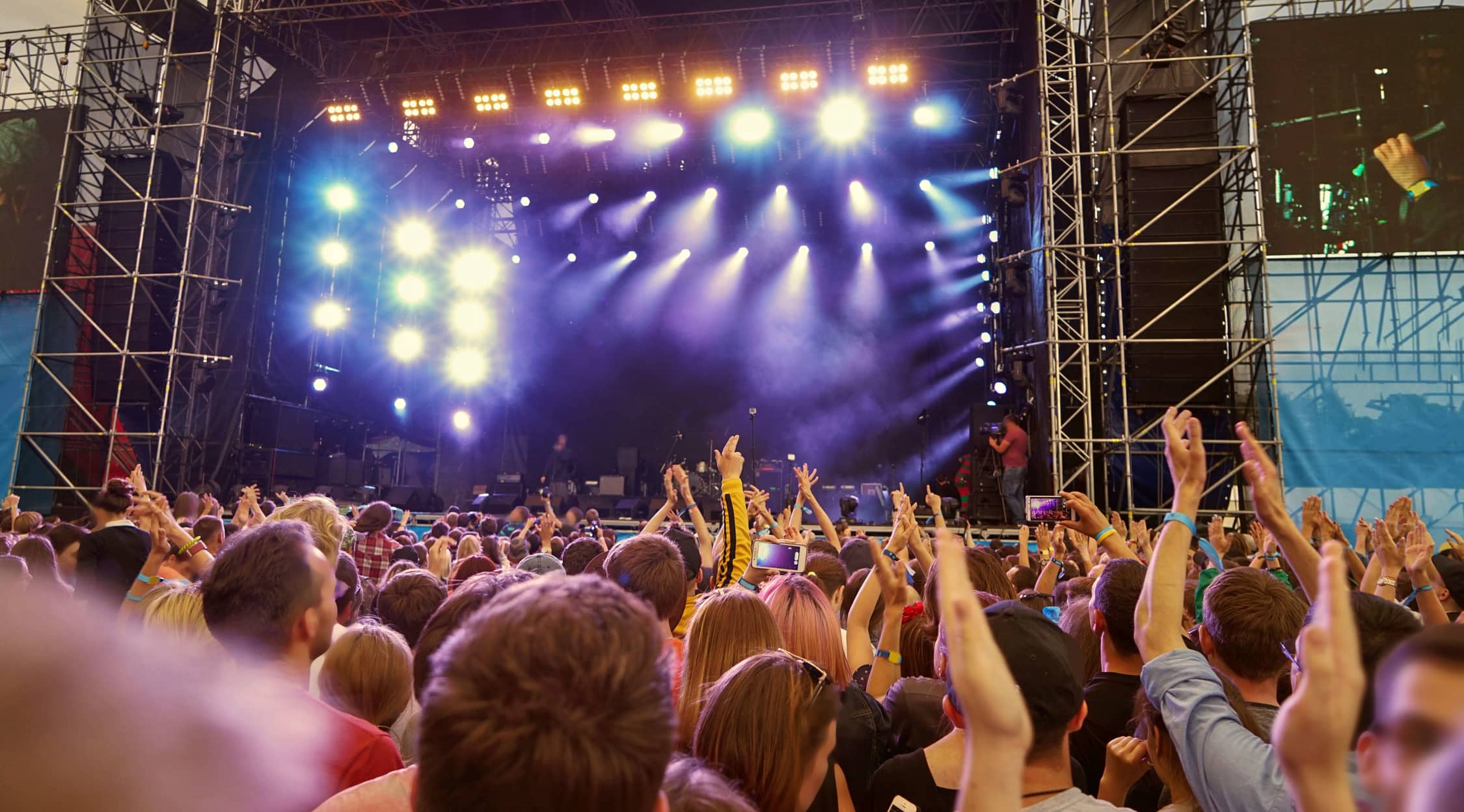 Adobe Stock RF
Sweetwater 420 Festival Tickets
Sweetwater 420 Festival Tickets
If you're a fan of really great music from national as well as local and regional artists you can see all in one place while you throw down some frosty brews and saunter through handmade crafts for sale, SweetWater 420 Festival tickets are what you need. This celebration of alcohol and song takes place every year on a weekend nearest Earth Day and is a collection of some of the top acts in the entertainment business. It is an endless array of bands, art, unique artisan crafts and beer that found its new home in the Centennial Olympic Park in Atlanta beginning with its 10th anniversary event in 2014. The attendance seems to grow every year, and there is always a stellar lineup of popular performers of comedy and music on multiple stages throughout the grounds. The feel is like a folk festival, and indeed much of the music does fall into this category but with the modern feel of top national acts making it a mainstream experience.
A Legacy Of Excellence
The SweetWater 420 Festival is a whole other world you enter upon walking through the admission gates where fun times and fabulous tunes are the only agenda you will find. It has brought in renowned hip-hop artists like Snoop Dogg, R&B stars like G Love and Special Sauce and alternative rock rapper icon Kid Rock as performers, just to name a few. Headliners like these ensure the spectacle you can witness at the event will almost certainly be one that creates the memories that last a lifetime. The music focuses primarily on folk, indie and blues rock, but there are many top musicians from different music genres outside of the main three that have continued to put on great shows over the years. Many of their booths and secondary activities are also in place to donate proceeds to charity such as their 5K race held on the Saturday morning before the grounds open.
Where can I buy SweetWater 420 Festival tickets?
No matter how far you may be coming from, all your concert and festival tickets are available 24 hours a day at stubhub.com. If you don't have time to sit at a desk, the convenient mobile app is simple and comes with the same FanProtect guarantee.
Is the atmosphere of the SweetWater 420 Festival for the entire family?
Yes, SweetWater Fest is an event for all ages to enjoy responsibly, and it even had designated areas just for children to play in during past festival dates.
How many bands will there be at the SweetWater 420 Festival?
The lineup for the SweetWater 420 Festival is always diverse and lengthy with many of the acts also often booking shows locally right outside the venue at the establishments of vendors serving the festival patrons.
Does the same pass for admission to the SweetWater 420 Festival get me in to see all of the live music?
Yes, SweetWater is an open festival featuring live musical performances that are only limited by their scheduled times to be on stage and are open to anyone attending.
Will there be big name musicians on stage every day of the SweetWater 420 Festival?
Although there are a large number of very well-known artists at the SweetWater 420 Festival each year, there is no way to guarantee beyond unforeseen circumstances, but it promises to be a great experience in any event.
What is the best time to arrive for the live music at the SweetWater 420 Festival?
Every hour of the three days of the festival weekend will be filled with some of the best music the industry favorites have to offer, so it is a good idea to be there as long as possible to enjoy as much as you can.
Back to Top