There aren't any Events on the horizon right now.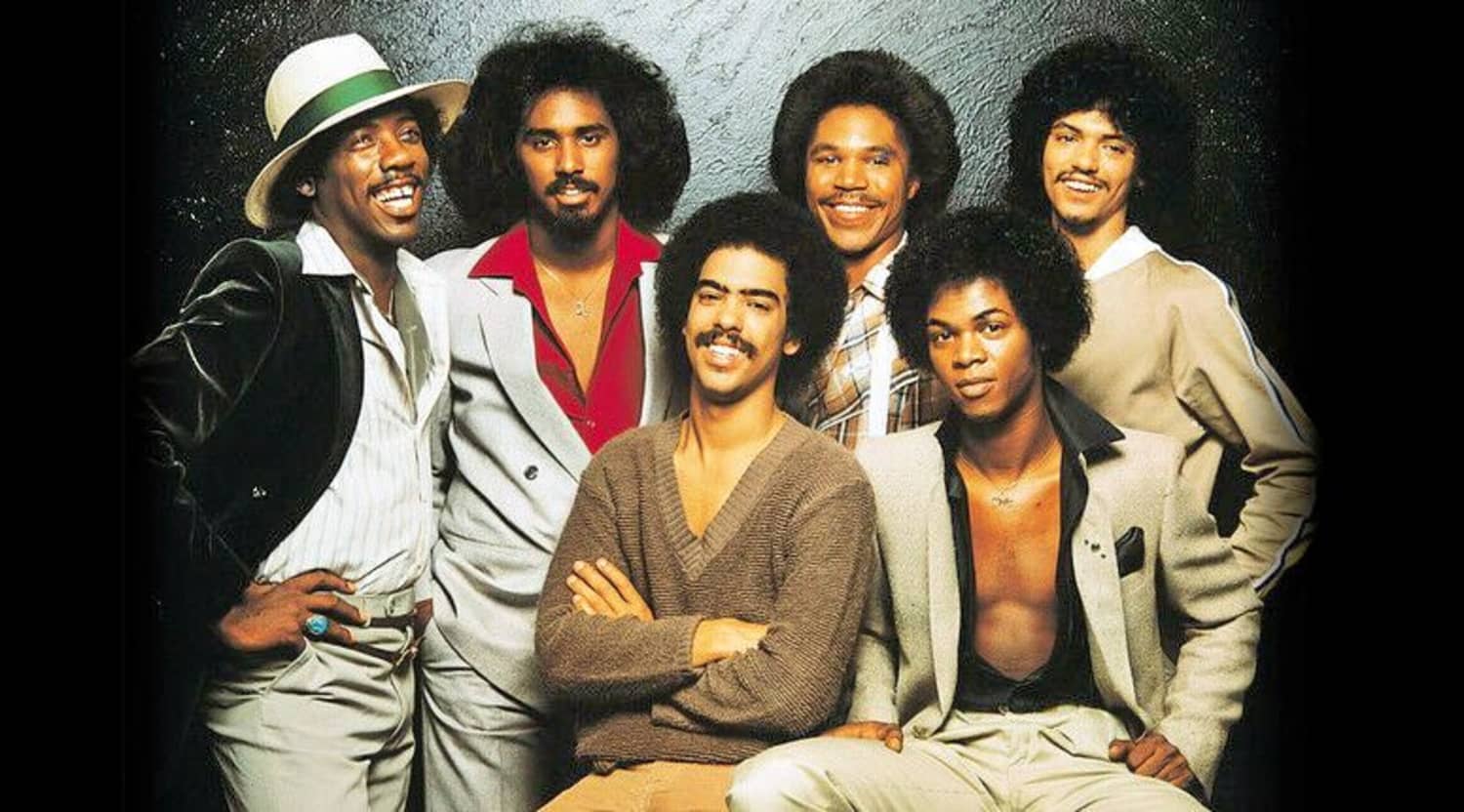 Rovi
Switch Tickets
Switch's Sleek 1970s-Style R&B
Nothing says cool rhythm and blues like Switch. With its crisp rhythms, tight harmonies, soaring falsettos, punchy horn lines and heavy bass, This is a sterling example of the classic funky groove that Motown perfected in the late 1970s.
Schedule
Since its reunion, the band tours primarily in the US, with appearances in California and Ohio. Sadly, they haven't made any trips to the UK since appearing at Tiffanys in Edinburgh in 1979, but keep an eye on the tour schedule to get tickets for the next show near you.
Trivia
The band got its name from the members' ability to make seamless transitions between instruments and vocal roles during a song. Former names include First Class, White Heat (which put out a self-titled album produced by R&B legend Barry White) and Hot Ice (which released the album Pall Mall Groove).
The band had strong connections to the band DeBarge. DeBarge took its name from the DeBarge siblings -- two of whom, Bobby and Tommy, had a prominent role in Switch at the band's height.
Band
Their early appearances on Soul Train are the stuff of R&B legend, and a 2003 appearance on the Tom Joyner Morning Show -- concurrent with the announcement of their return to music -- only cemented its reputation.
Mansfield, Ohio's Greg Williams formed this all African-American band in 1976. Williams received financial backing from German music entrepreneur Bernd Lichters. Williams then enlisted musicians Tommy and Bobby DeBarge, Eddie Fluellen, Jody Sims, and Phillip Ingram on board.
Most of their band members were multi-instrumentalists, and nearly all lent their vocals to tracks. The band's first demo tape came to the attention of Motown's Jermaine Jackson, who signed the group to Motown's Gordy label. On Gordy, the band recorded several smash hits.
In time, the DeBarges left to focus their efforts on their band DeBarge. Tragically, Bobby DeBarge died of AIDS in 1995. Phillip Ingram chose to focus on his solo career, and the band broke up in 1984, after the release of its last album, Am I Still Your Boyfriend? through Total Experience Records.
However, Greg Williams reformed the band in 2003 with a new lineup. This lineup included former session guitarist Michael McGloiry, original members Ingram and Fluellen, plus new members Michael Norfleet, Akili Nickson, Derek Organ and James Strong.
Breakthrough
The band rocketed to #6 on the US R&B charts with its 1978 self-titled album, which brought two hit singles: the sleek, alluring "There'll Never Be", and the Jermaine Jackson -penned "I Wanna Be Closer", which made its way up to #22 in R&B. With a smooth, sultry performance of "There'll Never Be" on Soul Train, the band's fame and success were assured.
Hit Albums
After the smash hit of their self-titled album, the band brought several more hit albums to the charts. Switch II, released in 1979, met with wide fan acclaim, and featured the singles "Best Beat in Town" and "I Call Your Name". Two new albums arrived in 1980: Reaching For Tomorrow and This Is My Dream both made a strong impression around the world, the latter with the hit song "Love Over And Over Again". Even late in the band's career, they still were going strong: "Keeping Secrets" off Am I Still Your Boyfriend? made its way up to #61 in the UK.
Sadly, these albums are out of print now, but fans can catch these and other hit songs on Motown's recently released compilations of the band's best work.
Show Experience
This band couples its slinky brand of R&B with low-key synchronised dancing. With the whole band up there moving, and the lead singers' sexy delivery, it's easy to get swept up in the funky music. Switch tickets are sure to provide a romantic and nostalgic evening, so bring a partner along and get ready to slow dance.
Back to Top
Epic events and incredible deals straight to your inbox.