There aren't any Events on the horizon right now.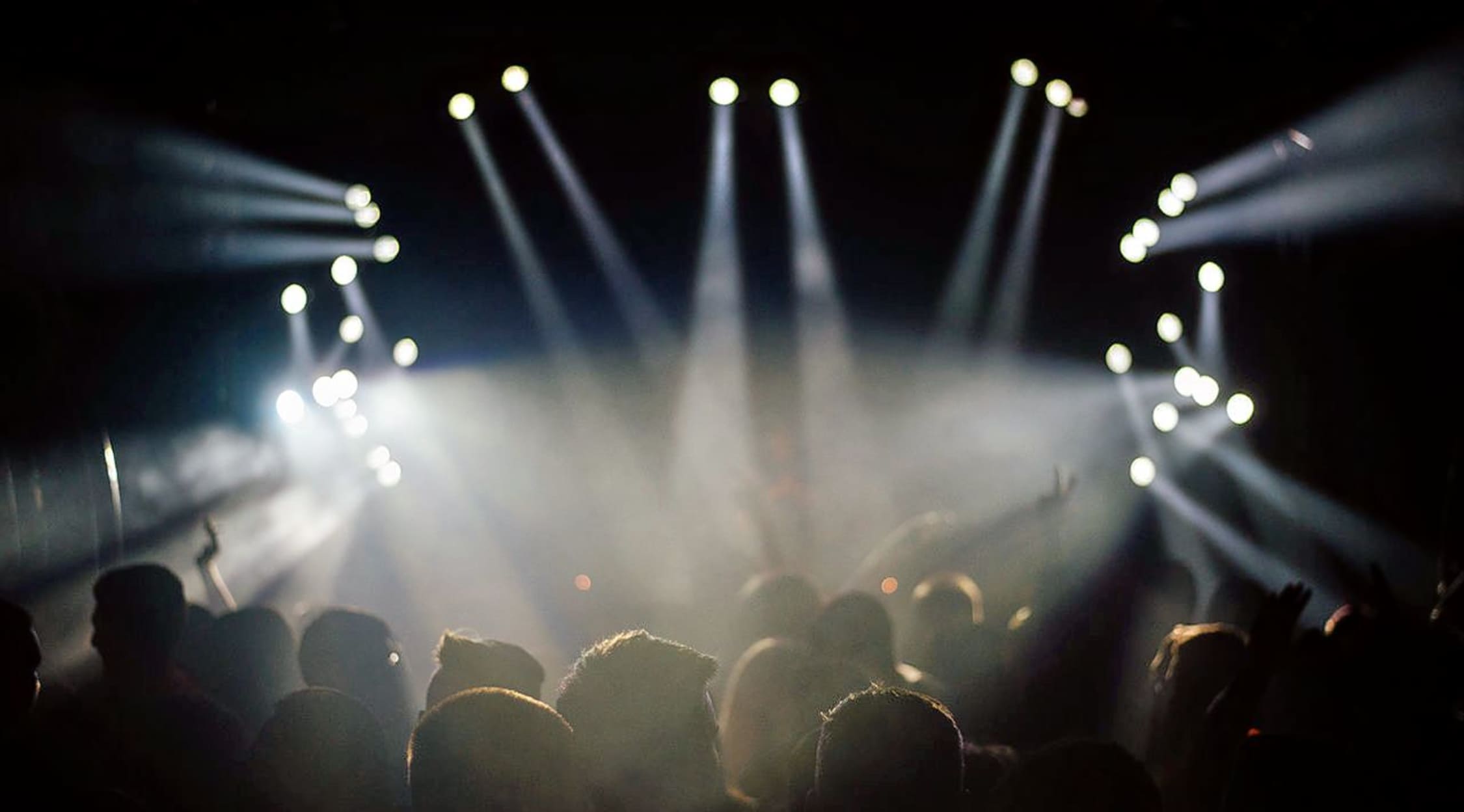 Stocksy
T Vice Tickets
T Vice Schedule
Anyone who knows the name (or music of) Robert Martino will want to listen up when the Haitian band T-Vice comes to the stage for a live performance. T-Vice is comprised of Robert Martino's sons Roberto and Reynaldo along with several other musical artists, and the band has been a big hit on the international music scene for several years now. With tour dates scattered all across the country, T-Vice is no stranger to playing sold-out venues large and small, and live shows at venues like the Theatre of Living Arts in Philadelphia have put T-Vice on the map all across the country. T-Vice has upcoming tour dates in cities across the country, and fans can check them out at any number of shows to groove along to the Kompa music in style.
T Vice Trivia
Do you know what Kompa (or Compas) music is? The go-to style of music for Haitian American band T-Vice, Kompa is a common musical genre in Haiti that is a type of modern meringue, using a variety of instruments such as the conga, drum, horns, bass, keyboards and even, yes, the cowbell. Compas music is perhaps best known as being predominantly Haitian music, but the style is also popular in Caribbean countries, as well as in Africa, Portugal, Cape Verde, France, and the Americas. Bands such as T-Vice have kept Kompa music at the forefront of the industry, and the band continues to attract fans to the Compas style of music with their hit music and energetic live shows. The meringue music of the Compas style is versatile enough to attract fans of all origins and ages, and that is certainly part of the appeal of T-Vice, which capitalizes on the fun nature of the music style.
T Vice Background
T-Vice was jumpstarted in the early 1990s by the sons of Haitian music legend Robert Martino. Martino's sons Roberto and Reynaldo took the essence of their father's Kompa music and ran with it, becoming the founding members of the outfit T-Vice in 1992 and quickly collecting a slew of bandmates. T-Vice added several band members in the mid-2000s, becoming an octet by 2005 and touring outside of their hometown of Miami to great success. Drawing from their father's success in the band Top Vice, Reynaldo and Roberto Martino's T-Vice has released several big hits, easily becoming one of the top Kompa bands in the country. T-Vice is known for their energetic appeal, and their live performances are often well attended affairs wherever the band performs. The band brings Compas music to all corners of the world, continuing to rise in fame with every smash single they release and live show they perform.
T Vice Hit Albums
Haitian Kompa band T-Vice has illuminated the music industry with their signature beats, having released several hit albums since their musical beginnings in the early 1990s. The album Resan has been a huge hit for T-Vice ever since its release in 2013, proving that T-Vice can still dominate the biz decades after their arrival on the music scene. Other hit albums for T-Vice include releases such as Epi That's It, Kompa Kontak, In the House, The Real Deal, Min Medikaman an, Di'm sa'w we, Ban'm T-Vice mwen, Vinn Pran Not, Gason Makome, Crossing West Indies Haiti, Kite'm Viv, Welcome to Haiti (Vinn Investi), as well as a few live albums as well. 2013's Resen might be one of T-Vice's biggest hits to date, and it includes gems like "Kale Ko'w," "All About You," "M'ap tuip," "Resan" and "Ma Cherie Je T'aime," among others.
T Vice Concert Experience
Fans that want to check out the Haitian superband T-Vice live will get to experience all the thrills of the renowned Haitian musical style, known as Kompa music, in style, with Roberto and Reynaldo Martino steaming up the stage with their catchy hits and infectious energy. The Martino-led outfit T-Vice often performs in big venues all around the globe, bringing down the house with their incredible hit music. Concertgoers that head out to T-Vice performances will get to hear all their favorite hit songs performed in a memorable manner as the full band kicks things off with a bevy of instruments to enhance their big sound. Live performances are best to hear instrumental music as the stage comes alive with sweet noise, and fans of T-Vice know they can expect a dazzling live show whenever this Kompa band heads into a big venue with their room-filling music. Regardless of the venue size, T-Vice will certainly impress with their huge hits and innovative music style, and they're rolling it all out at impending tour stops. If you're any fan of Kompa music, you won't want to miss out on seeing T-Vice head to the big stage for an upcoming performance near you.
Back to Top
Epic events and incredible deals straight to your inbox.