We didn't find any Events nearby, but here's what's happening in other cities.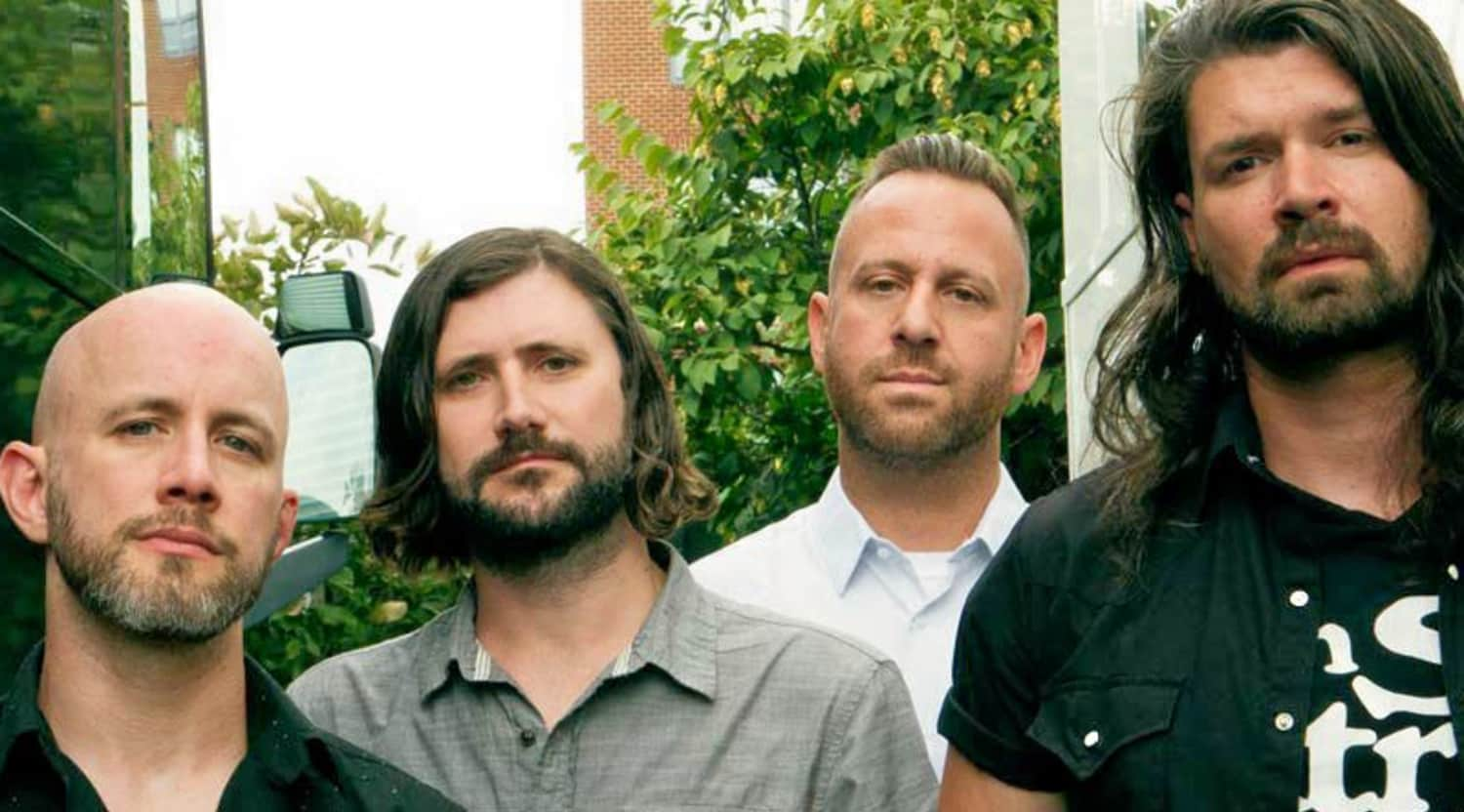 Rovi
Taking Back Sunday Tickets
Taking Back Sunday Tickets
2019 marks the 20th anniversary of the Long Island native band Taking Back Sunday. The group's popularity rose in 2006 with the release of its single "MakeDamnSure." The band has released eight studio albums, three of which have peaked in the top 10 on the Billboard 200 chart.
Happiness Is, Taking Back Sunday
Taking Back Sunday formed in 1999 in Amityville, N.Y. The group independently released a video for the song "Great Romances Of The 20th Century" before signing with Victory Records and releasing its 2002 debut album, Tell All Your Friends. Where You Want To Be came a couple of years later in 2004 and involved some lineup changes in the process. "This Photograph Is Proof (I Know You Know)" from the album also made it onto the Spider-Man 2 soundtrack, followed by "Your Own Disaster" on the Elektra soundtrack. The album debuted at the No. 3 spot on the Billboard 200 chart, marking Taking Back Sunday's most successful album. That is until two years later when it released 2006's Louder Now, which hit No. 2 on the same chart. This was the group's first album released under the major label Warner Bros. Records. The success was primarily driven by the band's most popular single to date, "MakeDamnSure," which had a video that featured singer Adam Lazzara swinging his microphone cord around his neck. "What's It Feel Like To Be A Ghost" from Louder Now was featured in Transformers. In 2009, Taking Back Sunday released its fourth studio album, New Again, which released a few singles, but the band only made a video for "Sink Into Me." More lineup changes came, but this time, former members rejoined Taking Back Sunday. The group released a self-titled album in 2011 featuring the singles "Faith (When I Let You Down)" and "You Got Me." To celebrate the 10th anniversary of its debut album, Taking Back Sunday went on a tour where it played through Tell All Your Friends in 2012. Happiness Is was released a couple of years after the tour in 2014, which contained the single "Flicker, Fade," followed by the 2016 release of Tidal Wave. In early 2019, Taking Back Sunday released a compilation album called Twenty in celebration of the band's 20th anniversary. It features tracks from all seven of the band's previous studio albums and two songs that were previously unreleased.
Where can I buy Taking Back Sunday tickets?
Tickets for all upcoming Taking Back Sunday concerts can be purchased at StubHub.
Will Taking Back Sunday tour in 2019?
Taking Back Sunday will be touring from September through November in celebration of the band's 20th anniversary.
Who are the members of Taking Back Sunday?
Frontman Adam Lazzara originally joined to be the bassist back in 2000 but was promoted to be the band's singer in 2001. Guitarist John Nolan is the only original member of Taking Back Sunday who is in the lineup, and he had a seven-year hiatus from the band mid-career. Drummer Mark O'Connell and bassist Shaun Cooper both joined in 2001. Cooper was away from Taking Back Sunday during the same period as Nolan, but the current lineup is the same as when it made its debut.
What can I expect to see at a Taking Back Sunday concert?
Taking Back Sunday is a high-energy band that uses the whole stage for its performance. Adam Lazzara always performs on a corded microphone, making the live concert reminiscent to what fans first saw in the "MakeDamnSure" video.
What songs are on Taking Back Sunday's setlist?
Taking Back Sunday will be playing through two of its early albums with Tell All Your Friends being featured at every show. The current tour includes two stops at most locations. One night will feature Louder Now and the other will be Where You Want Me To Be.
How can I choose between Where You Want To Be and Louder Now?
The second album is decided by a coin flip, so there's no way to know before the band stops in your city what album will be played each night. If there are two concerts in your city, each night will feature one album, making a different setlist for each of the two shows.
Back to Top
Epic events and incredible deals straight to your inbox.