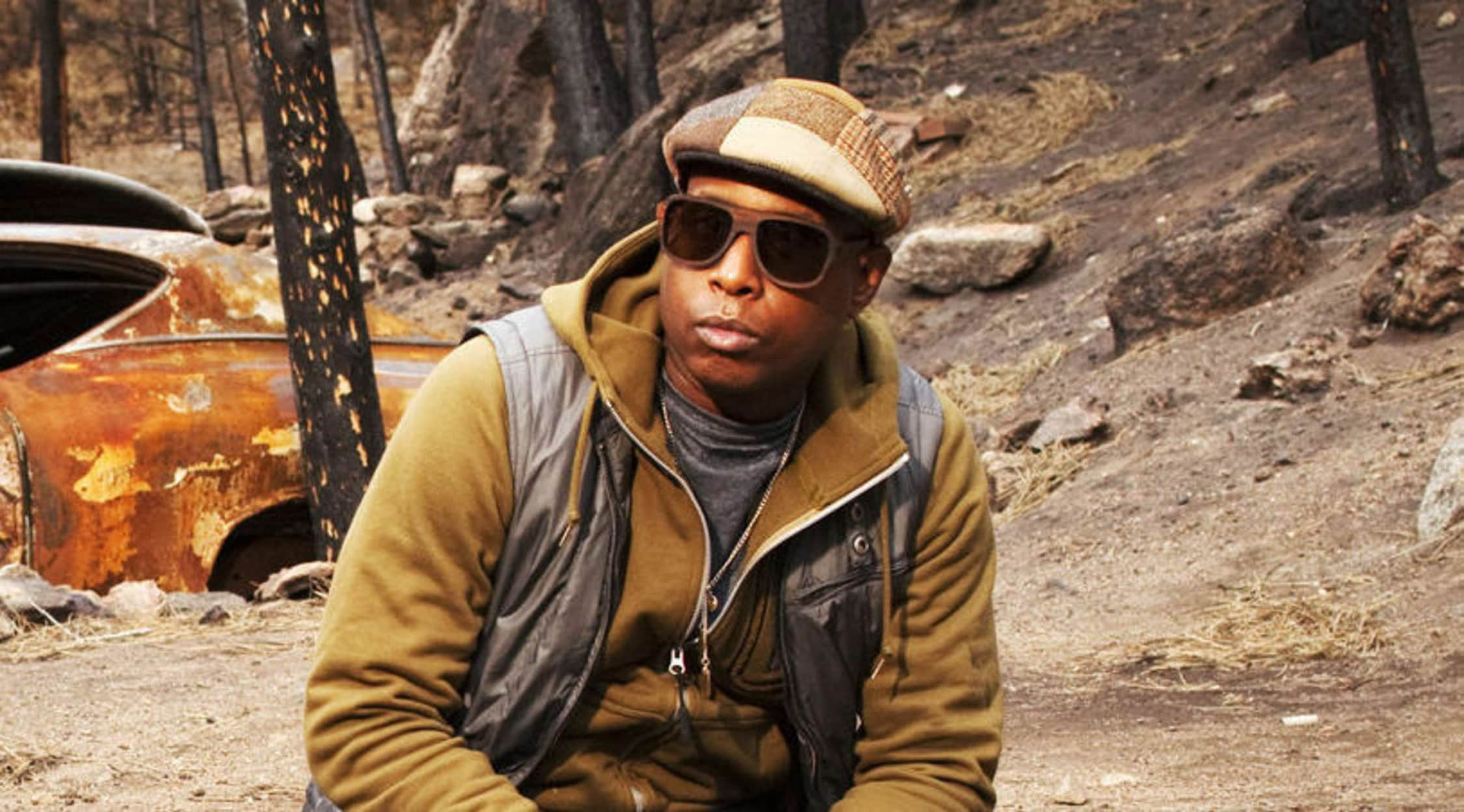 Rovi
Talib Kweli Tickets
Talib Kweli Concert Schedule
Talib Kweli has quickly risen to the forefront of the hip hop scene thanks to his politically and socially charged lyrics and his phenomenal rap skills. Hailing from Brooklyn, Kweli is one of the rare rappers that is popular in both underground hip hop and mainstream hip hop, and his fan base is just as diverse and complex as his lyrics. Whether you know Talib Kweli for his collaborations with Mos Def, with his work with the hip hop collective Black Star, or for his own solo works, you can't deny that this talented rapper is one of the brightest stars in the world of hip hop. Fortunately, you may even have a chance to see Talib Kweli in action in the upcoming months!
Beginning in February, Talib Kweli is hitting the touring road to bring his red-hot hip hop tracks to stages across the US and Canada. This Brooklyn actor will be performing in cities like West Hollywood, Santa Ana, Brooklyn, New York, Etobicoke, Madison, Omaha, Denver, Boise, Jackson Hole, Santa Cruz, San Francisco, San Diego, Mesa, Albuquerque, Dallas, El Paso, Houston, New Orleans, Atlanta, Carrboro, Baltimore, Asheville, Boston, and Pawtucket. These shows are already sparking serious excitement amongst hip hop lovers throughout North America, which is why you should grab your tickets before they're all gone! To secure your tickets to an upcoming Talib Kweli show, make your way to StubHub as soon as possible. On StubHub, you can also sign up for event alerts, which will keep you up to date about red-hot upcoming hip hop shows. So thanks to StubHub, you never have to miss another Talib Kweli show in your area again!
Talib Kweli Background
Talib Kweli was born and raised in Brooklyn, New York. During his childhood, Kweli started developing a love for Afrocentric rappers, and his passion for performing and entertaining followed soon after. He eventually attended New York University and studied experimental theater, all while still keeping his music dreams alive. In 1995, he tested out the waters in the underground hip hop scene by contributing songs to Doom, an album by the hip hop group Mood. Not long after, Kweli met Mos Def, with whom he started collaborating regularly. In 1998, these hip hop artists released the album Mos Def and Talib Kweli Are Black Star. The album achieved high praise from both critics and fans alike, and suddenly Talib Kweli was regarded as one of the most exciting new acts on the underground hip hop scene.
After years of working with Yasiin Bey in Black Star, Talib Kweli released his debut solo album in 2002. The album was a mainstream success and featured production by Kanye West and DJ Qwik. Thanks to the success of this album, Kweli started working his way into the mainstream hip hop scene, and now he is considered one of the most dynamic forces in the genre! Over the years, Kweli has been labeled a conscious rapper, because he derives his lyrics from social, political, and spiritual movements. Now, you have the chance to see this conscious rapper put on one of the hottest shows of the year, and you definitely don't want to miss out. To secure your tickets to an upcoming Talib Kweli show, all you have to do is check out StubHub as soon as possible. Secure your Talib Kweli tickets on StubHub before all of the other hip hop fans swoop them up!
Greatest Hits
Talib Kweli has released eight albums as a solo artist, most of which scored high spots on the US Rap and R&B charts. He has also released six collaborative albums with artists like Madlib, Mos Def, Hi-Tek, and Res. Some of his most popular songs to date include rap hits like Get By, Come Here, Never Been In Love, Definition, Attack the Block, and Get Em High.
If you want to see one of the most unique hip hop juggernauts on the music scene, here is your chance—Talib Kweli will be bringing his incredible hip hop tracks to stages across North America, and you could snag your tickets right here on StubHub. Don't let this incredible opportunity slip through your fingers and grab your tickets on StubHub before it's too late!
Trivia
Talib Kweli has collaborated with artists like Common, Res, J Cole, Mos Def, Estelle, Bun B, Miguel, Currensy, Kendrick Lamar, will.i.am, and Mary J Blige.
The Experience
Talib Kweli definitely stands out amongst the sea of rappers in the hip hop world. His introspective and activist lyrics are powerful and refreshing, and his live performances are consistently lauded for their high energy levels and electricity. Now you have the chance to catch Talib Kweli in concert, and you definitely don't want to miss out. Head to StubHub as soon as possible to secure your Talib Kweli concert tickets before they're all gone!
Back to Top