We didn't find any Events nearby, but here's what's happening in other cities.
Tank and the Bangas tour venues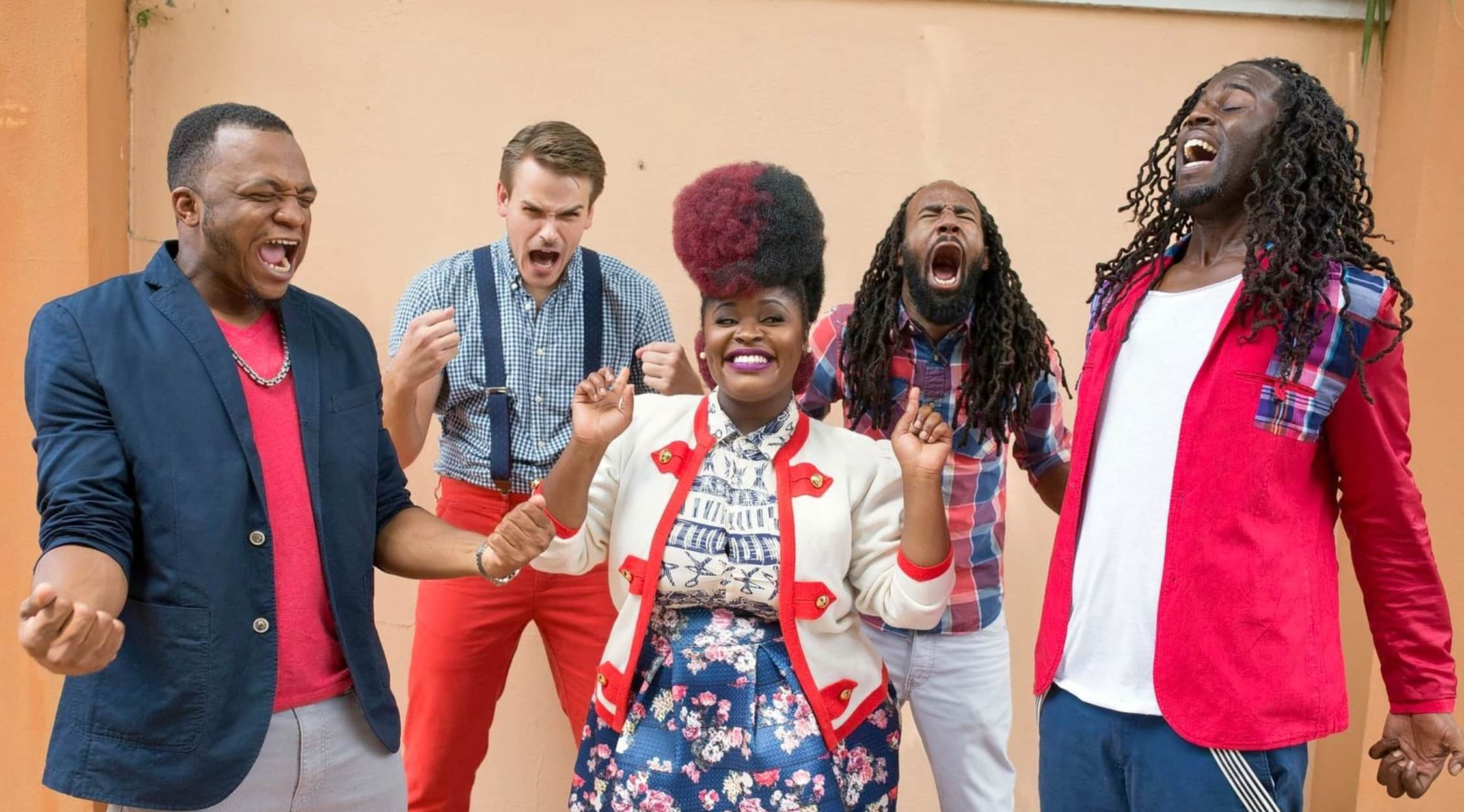 Rovi
Tank and the Bangas Tickets
Tank and the Bangas Tickets
New Orleans-based American musical group Tank and the Bangas is composed of 10 members: frontman Tarriona "Tank" Ball, Joshua Johnson, Norman Spence, Jonathan Johnson, Joe Johnson, Merrell Burkett, Anjelika "Jelly" Joseph, Albert Allenback, Kayla Buggage and Etienne Stoufflet. Tank and the Bangas' big break came in 2017 when it won NPR's tiny desk concert contest for its song "Quick." In 2019, the group would release its second studio album, Green Balloon, an eclectic mix of R&B, hip-hop, soul, electro-synth and spoken-word poetry.
Letting the Good Times Roll
New Orleans is baked into the essence of this musical group. In fact, the members met at a local open mic night called Liberation Lounge at the infamous Black Star bookstore. In addition to having lead and backup vocalists and keyboardists, the group pays tribute to New Orleans' big brass jazz sound with a saxophonist, bass player and tenor saxophonist as well. Like much of the improvisational jazz and zydeco that has come out of New Orleans, Tank and the Bangas has a musical style that is best experienced live.
Where can I buy Tank and the Bangas tickets?
You can find Tank and the Bangas tickets at StubHub, the world's largest online ticket retailer and marketplace. At StubHub, you can shop online with the confidence that comes from knowing your Tank and the Bangas concert tickets are always 100% backed by the FanProtect guarantee.
Is there a Tank and the Bangas concert near me?
Tank and the Bangas has over 20 more engagements left in its 2019 concert tour. The group is currently touring the United States and has scheduled appearances in major cities such as Santa Barbara, Calif., Philadelphia, Pa., Boston, Mass., Phoenix, Ariz., and Dallas, Texas. If you live in the continental United States, it is highly likely that there is a Tank and the Bangas performance not far from you.
What can I expect from a Tank and the Bangas concert?
Tank and the Bangas is an incredible group to see live, and its extended and varied live performances helped the band to win the NPR tiny desk concert contest. Lead vocalist Tank Ball got her start as a slam poet, and the group began to build its fanbase by performing at open mic nights throughout New Orleans. Visually, Tank and the Bangas presents an afro futuristic aesthetic unlike any other performers you will encounter. The members of Tank and the Bangas are true artists, rarely playing the same version of a song twice. During live shows, the band is likely to add spontaneous remixes or ad-libs that pertain to the particular audience. A Tank and the Bangas show is an immersion experience that is truly one of a kind!
What genre is Tank and the Bangas considered to be?
The New Orleans musical group is somewhat genre-defying, combining elements of hip-hop, soul, spoken-word poetry, funk, zydeco, big brass band and alternative rock to create a sound that is distinctly its own.
What are some of Tank and the Bangas' musical influences?
Musically, Tank and the Bangas present strong influences of New Orleans-style brass band jazz and traditional gospel. Its lyrics are a mashup of spoken word, hip-hop and R&B with the lead singer Tank doubling as lead vocalist and rapper. The group aesthetic comes from the members' love of soulful Disney music and anime, resulting in a trippy, magical realism that is expressed in both its music videos and live performances.
What other artists are similar to Tank and the Bangas?
People who enjoy the unique musical stylings of Tank and the Bangas might also appreciate artists like Mumu Fresh featuring Black Thought, Noname, Chance the Rapper, Jill Scott and Jamila Woods.
Back to Top