There aren't any Events on the horizon right now.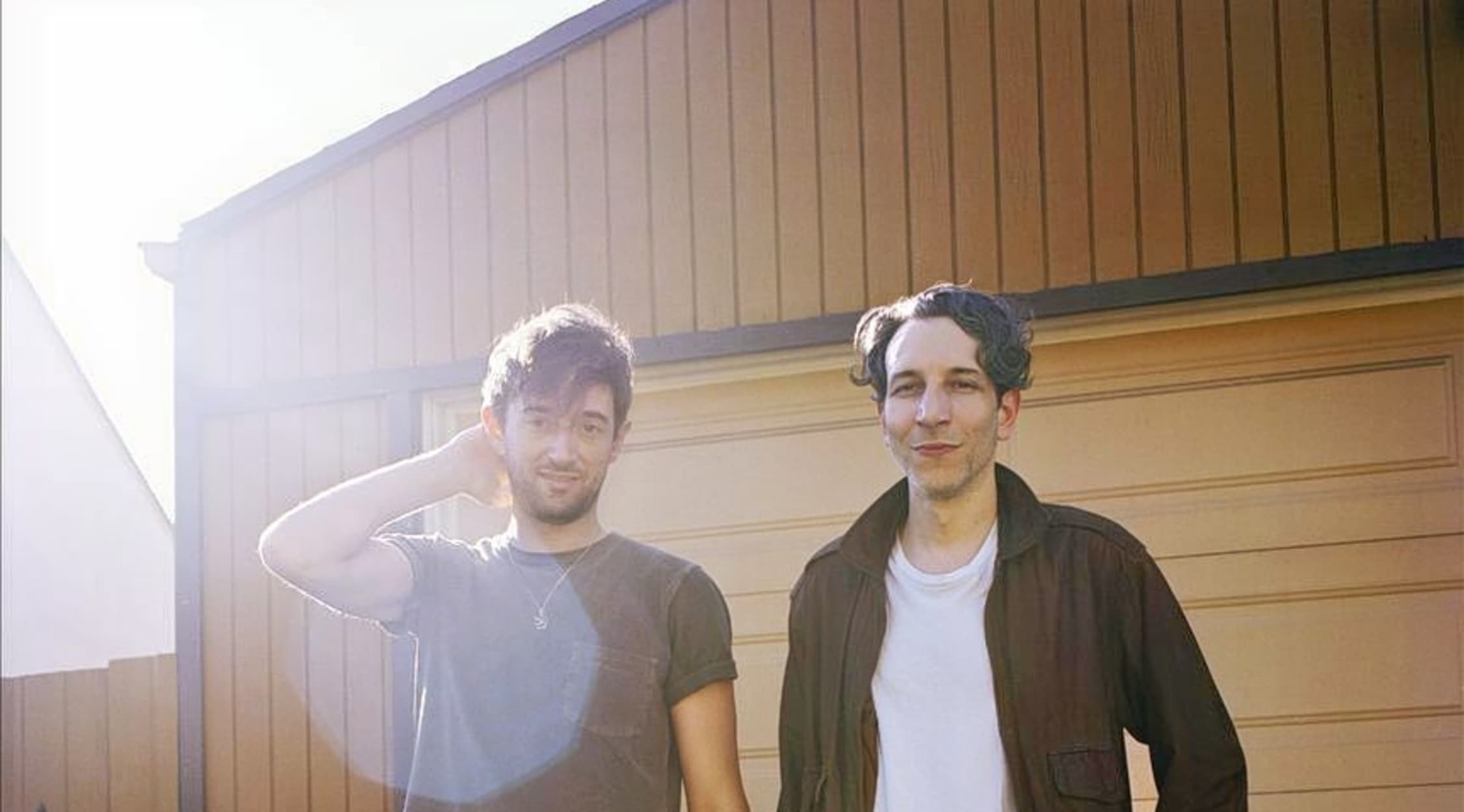 Rovi
Tanlines Tickets
Tanlines On Tour
Hazy dance music with a touch of electro and synth pop sound waves, this is some fine experimental groove you are headed for when you take in a tune or two from the ever popular Tanlines duo. And lucky for all you Tanline fans, the boys are once again on the road mesmerizing admirers across the land with their melodic beats and unique relaxing sounds. Well known on and off the dance scene and for sure one of the hottest touring acts out there, Tanlines is the creator of some beloved urban remixes and tropical toe tapping vibes. Get your groove on and sway along to some of their fan favorite remixes like Gotye's "Eyes Wide Open" or one of the band's hot singles like "Not The Same". You can bet this is one outfit that will be packing the house at clubs and venues everywhere they are set to light up the stage. Their ambitious 2015 tour schedule has them showing up on stage throughout New York City, Ohio, Texas, Los Angeles and beyond. It will be an in demand ticket so now is your chance to catch these truly talented musicians performing live! Rest assured that dance floors will be filled to capacity and a spot at a show won't last long once the word is out that Tanlines is headed to town. Wondering if they'll be making a stop in your city? Take a look at StubHub for all the tour dates, venues and sweet ticket deals you'll ever need to so you can be one of the lucky few to say you saw that magical duo up close and personal!
Tanlines Background
Should you be fortunate enough to snag a few tickets for one of Tanline's live shows, you'll most likely find yourself somewhere between swarms of devoted followers and droves of up and coming electro pop fans as well. Some serious dance minded rock and club music has made this acclaimed duo some of the cream of the crop on the scene. Hailing from Brooklyn, New York, the band is just two fantastic musicians; there is Eric Emm on guitar and lead vocals and Jesse Cohen on everything else. They formed Tanlines in 2008 after working together producing a song for Cohen's then band, Professor Murder. They released their first EP in 2010 entitled Settings and have received rave reviews for their debut album, Mixed Emotions. It was released March 20, 2012 and reached No. 2 on the Billboard Heatseekers album chart. Emm and Cohen are well known for whipping up the crowds and packing dance floors to capacity. They're always a festival favorite and pull in the big audiences no matter where they are set to play! Get in on the groove while you still have a chance.
Tanlines Trivia
Tanlines has shared the stage with quite a few indie pop favorites including, Vampire Weekend, The xx, Rick Ross, Yeasayer,Health and Delorean. They have also received a nod from none other than the iconic Rolling Stone magazine which named their track, All of Me, from the debut album as the 43rd best song of 2012.
Tanlines - Don't Miss Out On A Great Show!
Have you ever been half way listening to a song only to find yourself dancing to the groove and electro pop beats? That's what Tanline fans love about the bands compilations and killer remixes. Forget what's going on in your ho hum moment and let the sounds and the all around vibe just take you away. Tanlines is for sure a dance house favorite with their rhythm-first calypso and techno beats. Eclectic, unique and infinitely entertaining, these artists are a well known talent on the indie pop circuit any music fan would be lucky to experience. For all you folks who love a good dance your pants off show, now is your chance to catch a few up and coming performers light up the stage and completely bring the house down with many a catchy tune. Whether it's a festival stage or intimate club, this is group that always delivers! Be the first of your friends to say you say Tanlines do their thing live and in action! You can find all the tour date info you need right here on StubHub.
Tanlines In Concert
The ever growing masses of Tanlines fans are multiplying by the minute as they headline clubs across the planet. If you want to hear them play their amazing music for your listening pleasure, this is one of those tickets you need to keep your eye out for and grab right away. The shows are known for selling out fast.
Don't wait to secure your spot for the next concert,wherever it may be. Let StubHub get you into an entertaining event with some great ticket deals and seat selections. Your unforgettable musical adventure is waiting for you at StubHub, but it won't be available forever when it comes to a popular club duo like these guys! StubHub is one stop shopping for all your entertainment needs, take a look and get ready for a good time.
Back to Top
Epic events and incredible deals straight to your inbox.