There aren't any Events on the horizon right now.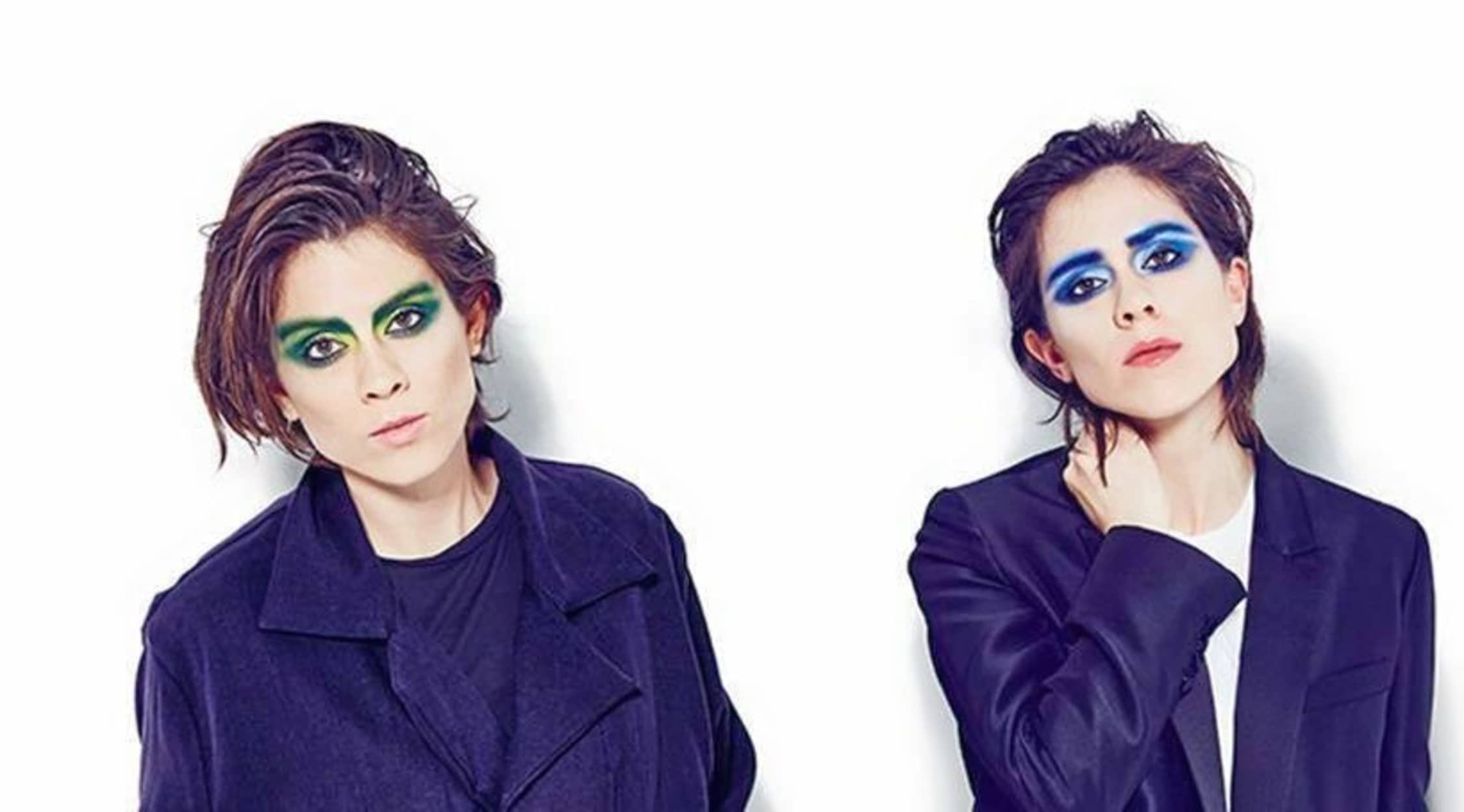 Rovi
Tegan and Sara Tickets
Tegan and Sara Tickets
Tegan Rain Quin and Sara Keirsten Quin, better known to the music world as Tegan and Sara, are a pair of identical twin sisters and the sounds behind one of Canada's biggest indie pop bands. Together, the duo has performed with a number of artists of note and has been nominated for a Grammy. The girls started their careers at 15 and by the time they left high school, they were touring with some of the biggest concert acts in the world.
Sisters
Like most siblings, Tegan and Sara behave like sisters. That is to say that sometimes their relationship challenges them, and often it fuels their music and their drive in the music industry. However, their challenges also move them in new directions musically, something that ultimately serves to widen their fan base. The album Love You to Death is a culmination of this growth. The album helped move them from being the darlings of the indie world to pop stars.
Where can I buy Tegan and Sara tickets?
Tegan and Sara fans should make a stop at StubHub. It's the Internet's largest and most comprehensive marketplace for tickets to live performances, concerts and festival tours.
What role has touring played in Tegan and Sara's career?
Right after they finished high school in '98, they began touring with some of the biggest names in the business such as Bryan Adams, Neil Young, The Black Keys, Gogol Bordello, The Pretenders, Death Cab for Cutie, Paramore, Rufus Wainwright and Katy Perry. They usually took the road in a Greyhound bus or a car.
What is a Tegan and Sara concert like?
In addition to their harmonious vocal stylings, fans are treated to stories about their lives growing up, life on the tour circuit and even politics. The banter between Tegan and Sara is something that fans look forward to; it's something that the group is known for.
What songs wind up on a Tegan and Sara concert setlist?
The duo's setlist includes "I Was Married," "Relief Next to Me," "The Con," "Knife Going In," "Are You Ten Years Ago," "Back in Your Head," "Hop a Plane," "Soil, Soil," "Burn Your Life Down," "Nineteen," "Floorplan," "Like O, Like H," "Dark Come Soon" and "Call It Off." They also perform quite a few songs for the encore. These are "Now I'm All Messed Up," "The Ocean," "White Knuckles," "Living Room," "Bad Ones" (Matthew Dear cover), "Red Belt" and "Closer."
Who are some of the artists that have influenced Tegan and Sara?
The list is long. They like the music of Madonna, Erasure, Kate Bush, Cyndi Lauper, Green Day and Nirvana. Other influences include Katy Perry, Sinead O'Connor and Britney Spears.
What albums has Tegan and Sara released?
The duo's albums are Under Feet Like Ours (1999), This Business of Art (2000), If It Was You (2002), So Jealous (2004), The Con (2007), Sainthood (2009), Heartthrob (2013), Love You to Death (2016) and Hey, I'm Just Like You (2019).
Has the duo's work appeared on TV or in movies?
It has quite a bit. Movies and TV shows, like The Dallas Buyers Club, Sweet November, The Hills, 90210, Grey's Anatomy, Melrose Place, Parenthood, The Vampire Diaries, Veronica Mars, Awkward and Riverdale have gotten the Tegan and Sara treatment. The pair also had a collaboration with The Lonely Island on "Everything is Awesome," a song which appeared on The Lego Movie soundtrack. The main songwriter for that song, Shawn Patterson, got a nod at the 87th Oscars for the song.
What other artists might Tegan and Sara fans like?
Fans of Tegan and Sara might enjoy the music of Feist and Death Cab for Cutie. Find concert tickets for these and other great artists at StubHub.
Back to Top