There aren't any Events on the horizon right now.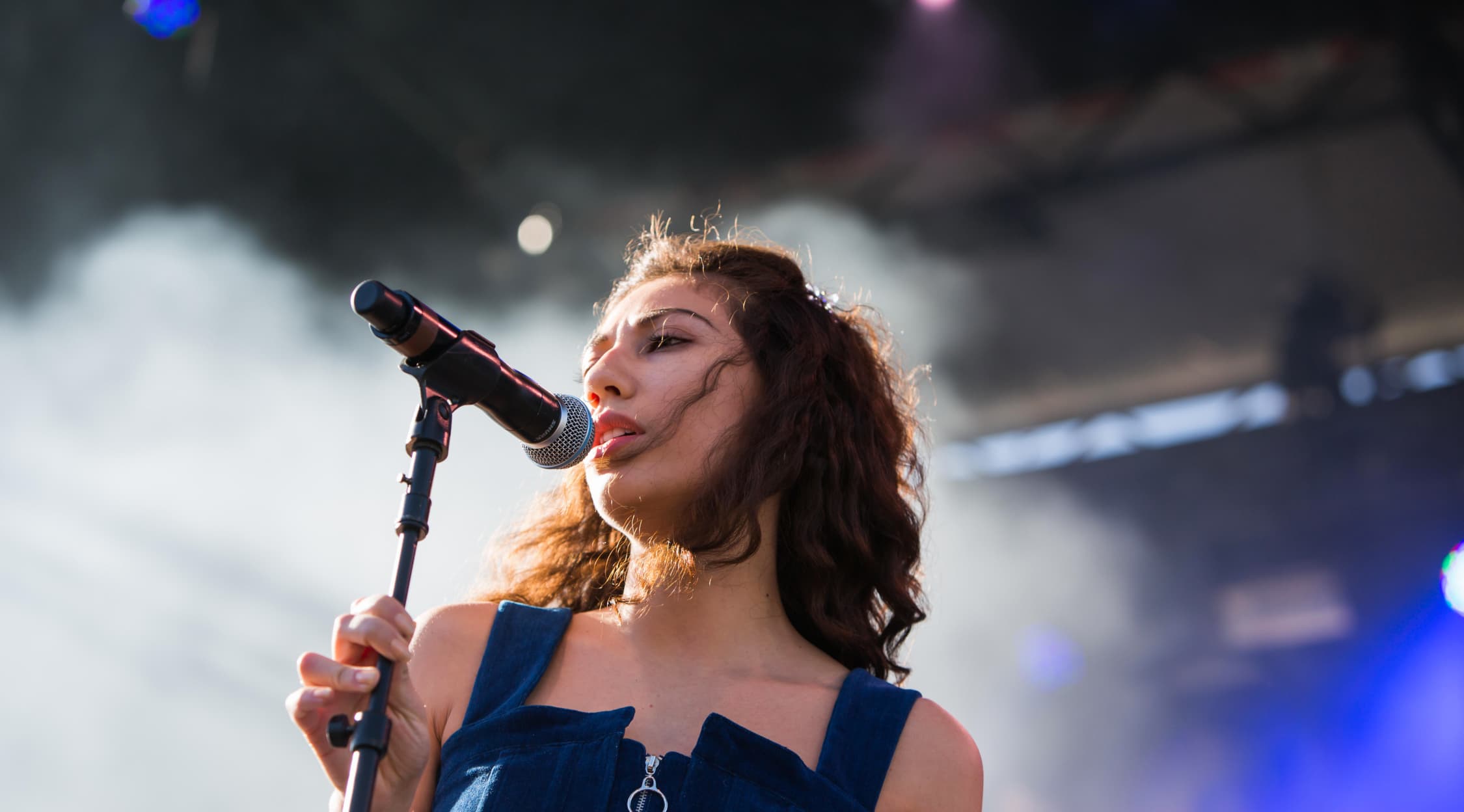 Alamy
Tei Shi Tickets
Tei Shi tour dates
Since her debut release in 2013, Tei Shi has brought a new level of excitement and flair to the music scene. Looping live vocals during her shows, she creates a layered effect that is both entertaining and transportive. Today, she travels the globe, playing alongside artists such as George Ezra, Metallica and Feist. She often plays at festivals, including the Best Kept Secret Festival. Tei Shi's sound is relatable to so many music genres. This is based on her unique sound - something she coined as "mermaid" music.
Tei Shi's history
Born in Argentina, Tei Shi grew up in both Columbia and Canada. However, she began her music career only after moving to New York City. In 2013, she released her first song, "M&Ms," along with a video that Grimes' brother directed.
After finding success with her first EP, she released her second, which included the lead single "Bassically." Within weeks, this track hit seven-figure streams. After releasing her EPs Saudade in 2013 and Verde in 2015, she focused on touring.
Throughout 2015 and 2016, Tei Shi played at major festivals, such as Coachella and Electric Forest. It wasn't until 2017 that she released her first full album, Crawl Space. This album is largely about confronting one's fears, relating back to Tei Shi's childhood insomnia and her fear of dark spaces.
Tei Shi then signed to Downtown Records, the same label that signed Chet Faker. During the evolution of her success, Tei Shi also appeared on guest tracks by Glass Animals and Shy Girls. She has also played alongside some of the biggest artists in the industry, including Bassnectar, Bishop Briggs, Bon Iver and many more.
Tei Shi's personal life
Born Valerie Teicher, Tei Shi always had a passion for music. As a child, she would often record to cassettes and was also an avid writer, filling one journal after the next. Growing up across South and North America meant Tei Shi became familiar with various sounds and cultures.
After living in Buenos Aires and then Vancouver, Tai Shi studied psychology at McGill University in Montreal. Then, she went to the Berklee College of Music in Boston, Massachusetts. In order to pursue a career in music, she settled down in New York City. Her passion to succeed has become apparent as she developed her own unique sound and presence.
As well as being a singer and songwriter, Tei Shi also identifies as a performer and producer. Her dreamy sound continues to turn heads wherever she performs.
Similar to Tei Shi
For those who are drawn to Tei Shi, similar artists include Sevdaliza and Charli XCX.
Back to Top
Epic events and incredible deals straight to your inbox.