There aren't any Events on the horizon right now.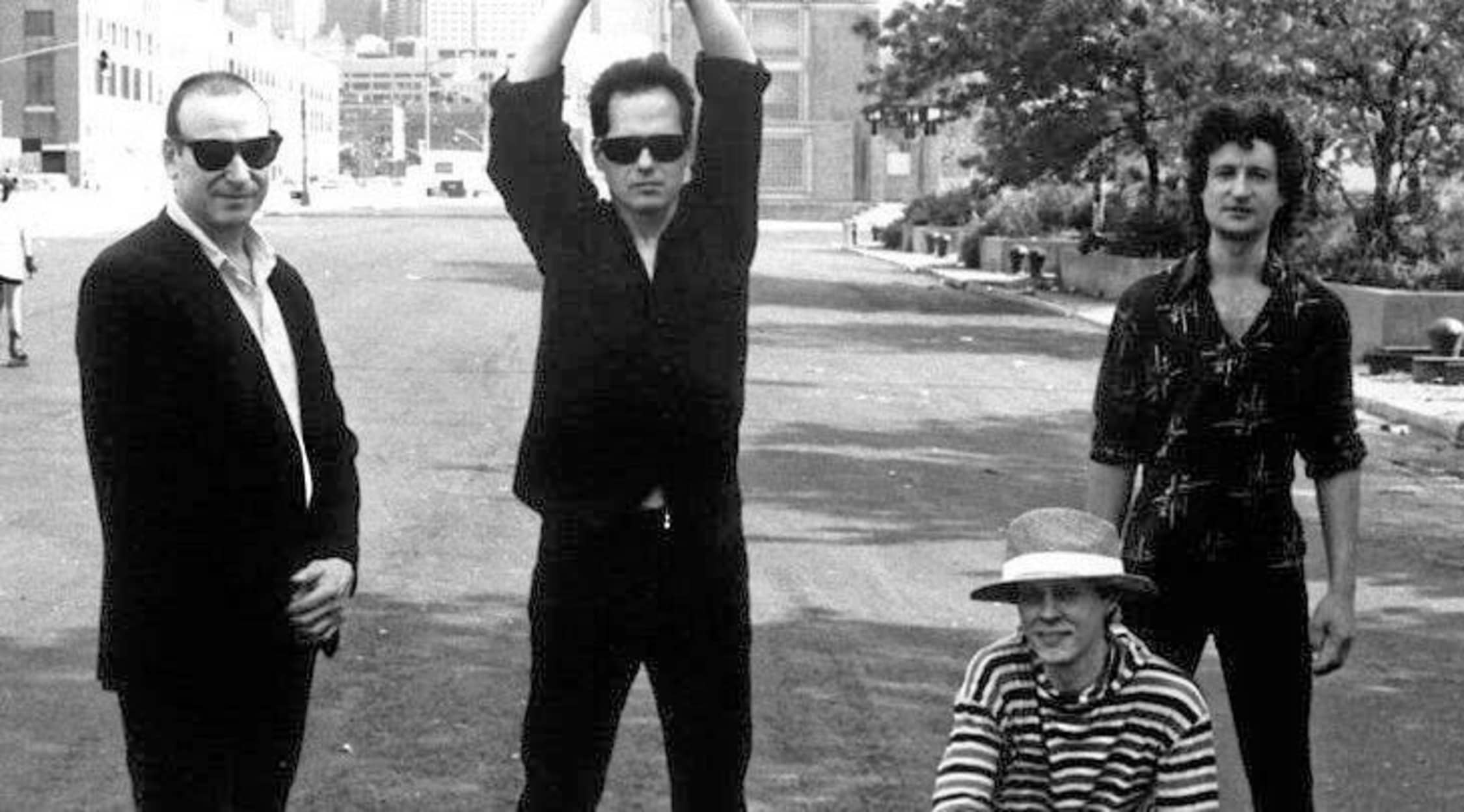 Rovi
Television Tickets
Television Concert Schedule
There are a few bands that stand out from the pack of punk rock bands from the '70s, and Television is certainly one of them. This widely beloved and critically acclaimed art punk band emerged onto the music scene in the early '70s in Greenwich Village, and they quickly became one of the most influential bands in the genre. Television is also grouped in with punk rock staples like the Ramones, the Talking Heads, and Blondie, which is why so many music lovers are itching with anticipation to see Television in concert this year!
It's been decades since Television exploded onto the punk rock scene, but fortunately for those punk lovers out there, this famed band is still putting on explosive and raw punk rock concerts all over the country—and they might be heading to a concert venue near you in the upcoming months! This July, you can catch Television in concert at the Teagram Ballroom in Los Angeles, and on September 25th you can see Television in action at the Carnegie Music Hall in Pittsburgh. No matter where you see Television in concert, however, you're sure to be captivated by their enduring punk rock energy and charisma, which is why you should act fast to lock down your Television tickets right here on StubHub! Hurry and snag your in-demand Television tickets on StubHub before it's too late!
Television Background
Television is a famed New York punk rock act composed of Tom Verlaine, Billy Ficca, Fred Smith, and Jimmy Rip. The roots of Television date back to the early '70s, when longtime friends Verlaine and Richard Hell decided to move to New York City to become poets and writer. Once in New York, they both decided to pursue music, so they formed a group called the Neon Boys. Eventually, this group evolved and became Television, which is now considered one of the most influential punk rock bands of the '70s. The band began playing at music venues all over New York, and they quickly developed a cult following, as their live shows continued to attract massive crowds time and time again. Richard Hell left Television due to friction in the band, but the group continued to rock out on stages all over the city, and before long they had scored a record deal with Island Records. Little did they know it, but Television was on its way to becoming one of the most important post-punk acts on the music scene.
In 1977, Television released its debut album, Marquee Moon, which earned rave reviews from fans and critics alike. To date, the album makes its way onto lists of best punk albums in history, and even Pitchfork Media placed it at number three on their list of Best Albums of the 1970s. Clearly, Television could crank out incredible punk rock anthems, which is why it was a shock to fans when Television disbanded at the end of the '70s. Fortunately, this famed punk band didn't stay away from the stage for too long, and they ended up reuniting in the '90s for a round of awesome reunion shows. Once reunited, Television continued to work on new music and put on thrilling live rock shows time and time again, and now you just might have the chance to see them live in concert in the upcoming months! Make sure to catch Television in concert when you have the chance and lock down your tickets here on StubHub before it's too late!
Greatest Hits
Television has released three hit punk albums to date: Marquee Moon (1977), Adventure (1978), and Television (1992). Their debut album, Marquee Moon, is considered one of the best punk albums of all time, and it scored high spots on music charts worldwide. Some of Television's greatest hits include punk anthems like "Marquee Moon," "Prove It," "See No Evil," "Call Mr Lee," "Foxhole," "Little Johnny Jewel," and "Friction."
You can now witness Television performing some of their all-time greatest punk rock anthems when they head to a concert venue near you. Simply lock down your Television concert tickets right here on StubHub as soon as possible, as these in-demand rock shows are sure to sell out fast!
Trivia
After Television broke up in the late 1970s, both Tom Verlaine and Richard Lloyd went on to pursue successful solo careers.
The Experience
Get ready to relive some of the very best punk hits of the '70s, because Television is back in action and they are ready to put on some explosive rock shows at a few venues throughout the US! Now you might have the chance to see this beloved '70s punk outfit in concert, and it's sure to be one of the musical highlights of your year! To secure your tickets to an upcoming Television concert, simply check out StubHub's ticket selection as soon as possible!
Back to Top