We didn't find anything nearby, but here's what's happening in other cities.
10 events in all locations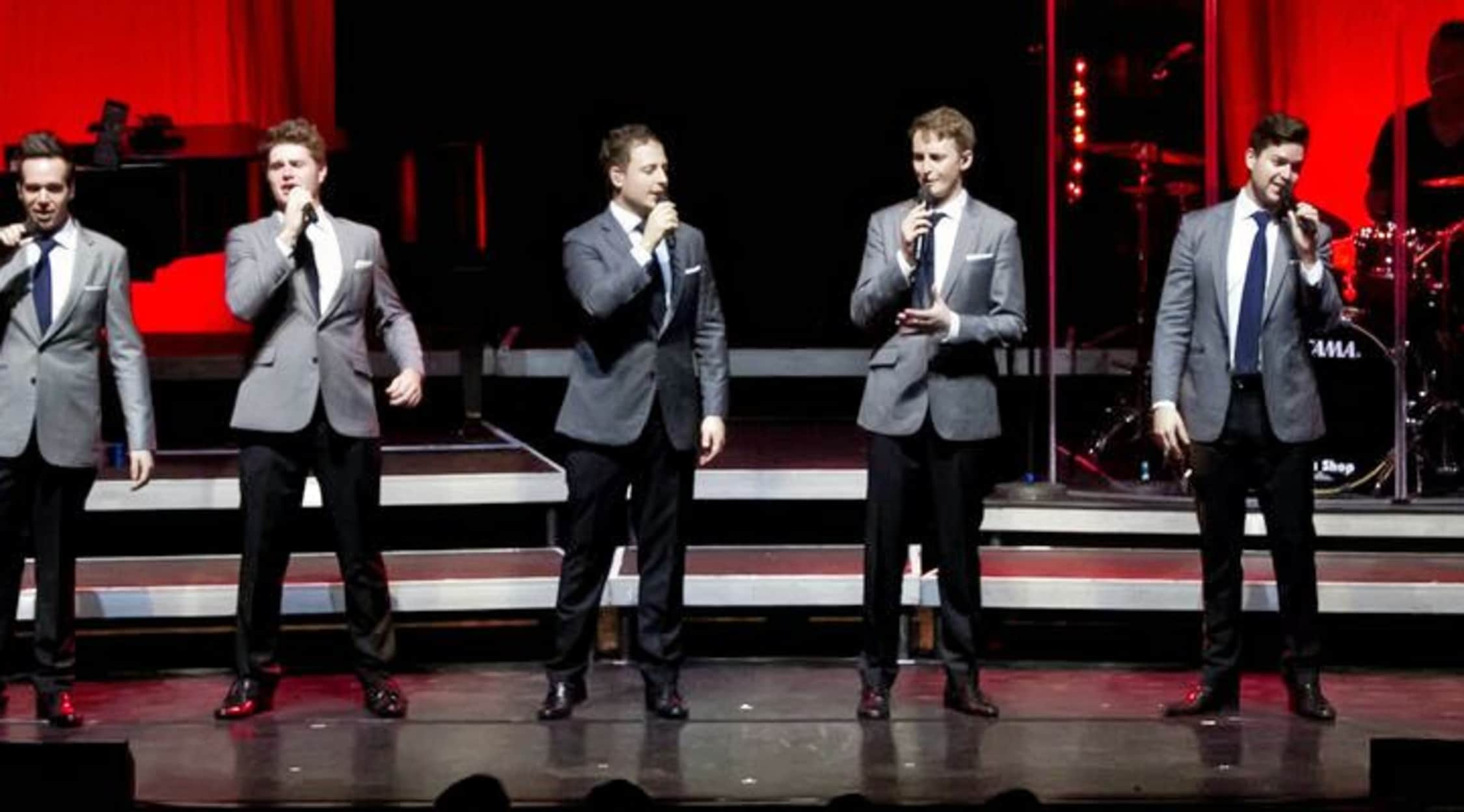 zuma
Ten Tenors Tickets
Ten Tenors Plot
It's rare that you get the opportunity to see a musical performance on the stage by professionals that are as committed to giving you a quality show as you are to seeing one. That's because not every group of musicians that heads out to perform has the experience to put on a professional stage performance to a full crowd, with many performers getting their chance to hone their skills in "Amateur Hour" performances at open-mic night style events. Don't let your weekend bring you to a location where you feel like you're not going to get the kind of excitement from a musical performance that you're after! Take advantage of the fact that there are going to be some quality musicians coming to a stage near you soon to perform so long as you're watching to see when you can get your tickets to see them! Log on to StubHub early so that you can purchase your tickets to experience a show by the Ten Tenors when this talented group of musicians gathers to perform next on a stage near you! Come and enjoy all of the quality music headed your way as this Australian performance troupe brings together some of the finest vocal talents from "Down Under" to present their audience with renditions of some of the most celebrated arias and popular songs being brought to the stage in your area, with songs like Queen's "Bohemian Rhapsody" and hits from ACDC drawing in fans to their shows. Performing songs from a rock opera background in recent years, the Ten Tenors can more regularly be found performing classical works rather than modern songs, but it's hard to deny the opportunity to perform some of the more popular works that their fans may be interested in when the Ten Tenors take to the stage! Don't miss out on your chance to see the Ten Tenors, get your tickets through StubHub today!
Ten Tenors Schedule
Have you been eager to get out of the house and enjoy a musical performance with your loved ones this weekend? Well for those excited for the chance to hear a quality musical performance that are planning on seeing the Ten Tenors when they open for the stage at the Verizon Theatre at Grand Prairie in Grand Prairie, Texas, or when they head out to perform next on the stage at the Florida Theater Jacksonville in beautiful Jacksonville, Florida, make sure that you've taken advantage of how easy it is to use a site like StubHub to get the answers you'll need to attend a show this popular! The Ten Tenors have become a staple of the musical performing world due to the quality of excellence that they bring to the stage with them at every performance. If you've been interested in hearing some of the versions of songs that they've covered to bring them to life, all you need to do is make sure to log on to StubHub early enough so that you'll have the chance to see the Ten Tenors for yourself, gaining the information you need about the venue and performance dates in the process. StubHub has made it easy enough that you can even buy the tickets that you need through StubHub if you aren't sure that you'll be able to get yours at the box office before they sell out, so why bother going anywhere else? Get your tickets to see the Ten Tenors on the stage through StubHub today!
Ten Tenors Cast
Although the cast of the Ten Tenors is prone to changing during the end of each season, the current group of performers brings to the stage such talents as Robert Barbaro, Cameron Barclay, Benjamin Clark, Keane Fletcher, Chad Hilligus, Paul Gelsumini, Sebastian Maclaine, Joseph Naim, Jared Newall, and Ben Stephens. That's not the extent of the great performers that have had the chance to perform as a part of the Ten Tenors in the past, with such celebrated vocalists as Thomas David Birch, Drew "Creamy Goodness" Graham, Craig "Chendry" Henry, Jason "Shorty" Short, Bradley McCaw, Bernard Wheaton, Scott Fields, Shannon Brown, Kim Kirkman, and more being part of this celebrated group. Head out and pick up your tickets through StubHub today while you still have the opportunity!
Ten Tenors Author
Make sure that your friends are taken care of this weekend by going to the trouble of finding the right show to bring them out to see on the stage while you all have the time off of work to take in a show! You only have two days off of work to go and enjoy yourself, you might as well head out to a site like StubHub so that you can begin to figure out which popular concerts, stage shows, and sporting events that you'll have the opportunity to go and see. While there are certainly plenty of options for you to choose from, those looking for a quality stage show to attend this weekend will be glad that they headed out to see a performance by the Ten Tenors when these great talents bring their show to a stage near you! Seldom does a music ensemble come along to break into an international market with their talents as easily as the Ten Tenors have done, but that's almost entirely due to the skills that these performers are bringing with them to the stage at every show! The Ten Tenors have been hailed for bringing about a resurgence of interest in the arias and other classical works that these musicians have brought with them to the stage at every performance, if you haven't been lucky enough to see for yourself why so many fans can't get enough of the Ten Tenors in person, head out and see their next show on the stage while you still have the chance!
Ten Tenors Trivia
Q: When did eager audiences have the chance to hear the Ten Tenors perform for the first time?
A: The Ten Tenors first began performing together in 1995.
Q: What country of origin do the Ten Tenors hail from?
A: The Ten Tenors got their start in Australia.
Back to Top