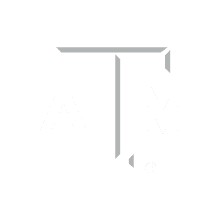 Texas A&M Aggies Football Tickets
Official Secondary Ticket Marketplace of Texas A&M Athletics
Texas A&M Aggies Football venues
Texas A&M Aggies Football Tickets, Schedules, and More
Team: Texas A&M Aggies
Conference: Southeastern Conference of Division I
Year Founded: 1894
Stadium: Kyle Field
Texas A&M is the biggest institution of higher education in the nation, so naturally, they need a big football program to match. Enter the Texas A&M Aggies. The Aggies have a whopping total of eighteen conference titles, three national championships, and 741 total wins. And where does all this big action take place? In the third-largest college football stadium in the US, of course! Kyle Field seats 102,773 fans and has been providing unforgettable memories for Aggies fans for over one hundred years. It's a big legacy for a big team, but you know what they say—everything's bigger in Texas.
Want to experience some big, unforgettable moments for yourself? Snag your Texas A&M Aggies football tickets on StubHub today!

Texas A&M Aggies Football FAQs:
Where Can I Learn About Kyle Field's Current COVID Policy?
More information on the Texas A&M Aggies' COVID policy can be found here.
How Much Are Texas A&M Aggies Football Tickets?
Ticket prices vary depending on the matchup, but typically, you can expect to find Texas A&M Aggies tickets starting around $30, with an average price of $150.
How Can I Find Affordable Texas A&M Aggies Football Tickets?
StubHub makes it easy to find the Texas A&M Aggies tickets you want at a price you'll love. Simply set a price alert and we'll notify you the moment tickets in your budget are available.
What Conference are the Texas A&M Aggies in?
The Texas A&M Aggies compete in the Football Bowl Subdivision (FBS) of the NCAA and are a member of the Western Division of the Southeastern Conference, known as the SEC.
Where Do the Texas A&M Aggies Play?
The Texas A&M Aggies play in Kyle Field, located on the campus of Texas A&M University in College Station, Texas. Kyle Field is named after Edwin Jackson Kyle, an 1899 graduate of Texas A&M, and the man who made it his mission to develop an athletic field to help promote the school's athletic program. The school itself was unwilling to pay for a stadium, so Kyle used $650 of his own money to purchase a covered grandstand and bleachers to seat 500. In 1904, the school's board of directors decided to use the area as a permanent athletic field, and today, Kyle Field can seat 102,733 fans—quite a change from Edwin Jackson Kyle's days!
Who Are the Texas A&M Aggies Playing?
You can check out every regular season Texas A&M Aggies matchup on StubHub. Feel like traveling to cheer for your team? Filter by away games and plan an entire out-of-town adventure. Rather stay local? No problem. Just filter tickets by home games.
What Time Can I Show Up For a Texas A&M Aggies Game?
Kyle Field opens its gates ninety minutes prior to kickoff, so you have plenty of time to soak in the game day atmosphere.
Can I Tailgate at a Texas A&M Aggies Game?
You can absolutely tailgate at Texas A&M Aggies games! Five different parking lots are available for tailgating, and each llot opens at 7 AM on game day, so you can get the party started bright and early. Spence Park, aka "Aggie Park," is the primo spot for all pre-game festivities, but you can also find tons of fans over in Lot 65. Other tailgating options include the Pepsi Fan Zone and Victory Street. But wherever you wind up, you're sure to have a great experience.
Do I Need a Parking Pass for a Texas A&M Aggies Game?
If you want to park near Kyle Field, it'd be a good idea to secure a parking pass on StubHub. Parking passes start as low as $6 and will put you within easy walking distance of the stadium.
Where Can I Purchase Texas A&M Aggies Football Tickets?
You can buy Texas A&M Aggies tickets right here on StubHub! We make it easy for you to get the best seats in the house. Set a price alert to find tickets in your budget, check out the view from each seat before you buy, and score the best tickets the moment they're available.
How do I Sell Texas A&M Aggies Football Tickets?
Can't make the game? We've got you covered. Just click right here, upload your tickets to StubHub, select a price with the help of our Pricing Assistant™, then kick back and relax as buyers come to you. It's quick, easy, secure, and you'll receive payment directly from StubHub.
What Happens If My Event is Canceled?
If an event is canceled, we'll give you a StubHub credit for 120% of the amount you paid. You can use it for any live event on our site in the same currency.
Prefer a cash refund instead? No problem. Simply go to your StubHub Wallet and click the 'Request cash refund' button on the appropriate credit. We'll process the refund to your original payment method within 30 days.
Read more about our event cancelation policy.
What Happens If My Event is Rescheduled?
If an event is rescheduled or postponed, your ticket will be good for the new date. If you can no longer attend the event, you can relist your tickets and we'll waive the sell fee.
Back to Top