We didn't find any Events nearby, but here's what's happening in other cities.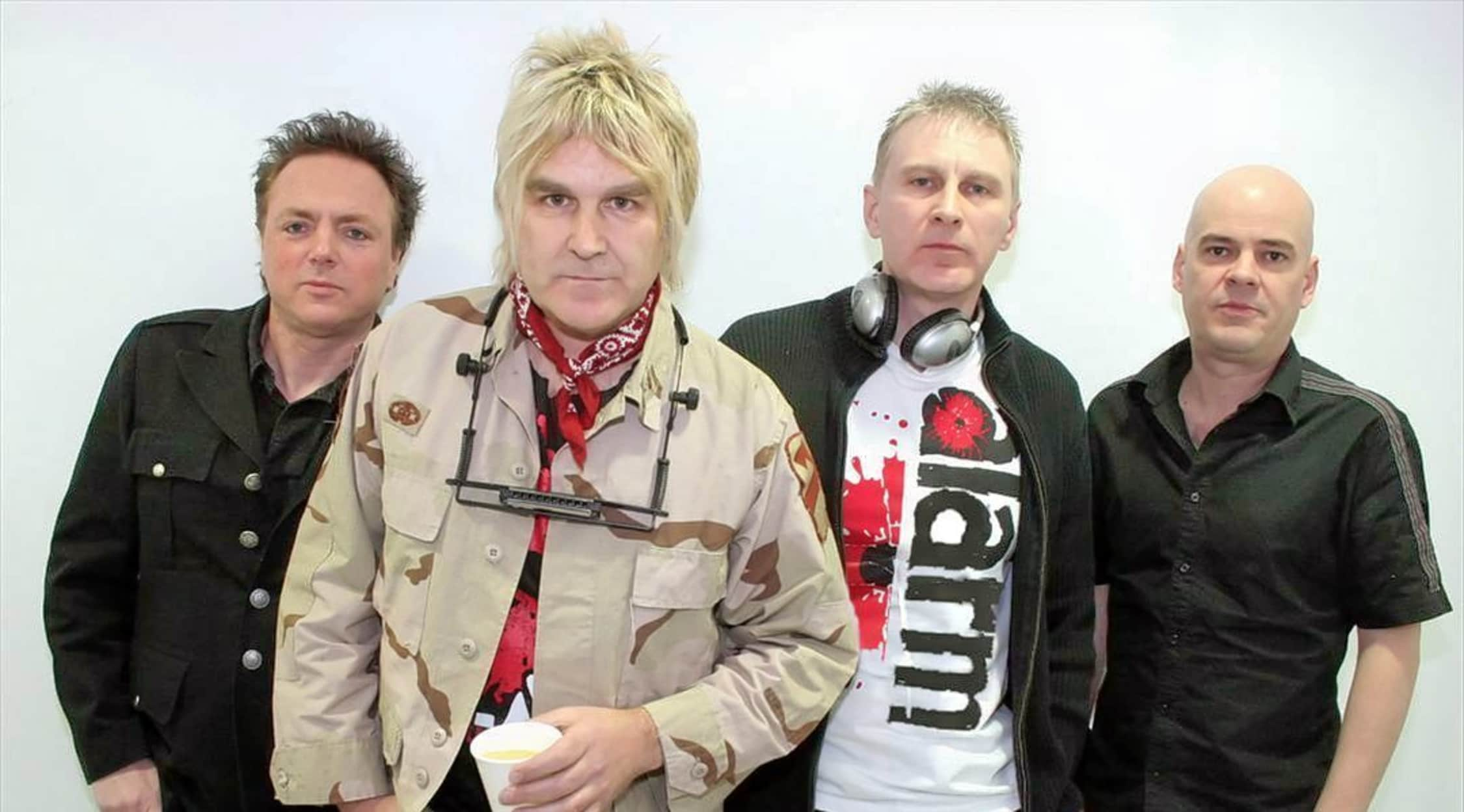 Rovi
The Alarm Tickets
The Alarm tickets
Loud, brash and bolshy, The Alarm still thrash harder than their contemporaries. This Welsh band rode the New Wave movement, incorporating shades of punk and heavy rock into their landmark recordings. Blistering guitars, big beats, bigger hair -- The Alarm are archetypes of '80s pop culture. Now, they return to reclaim their thrones. The Alarm tickets are popular with fans of classic rage-fuelled rock.
The Alarm background
The Alarm hail from Rhyl, Wales. Although the group's line-up has changed over the years, their army of fans have remained faithful. Currently, The Alarm comprises of Craig Adams, Steve "Smiley" Barnard, Jules Jones Peters, Mike Peters, James Stevenson and Mark Taylor. Previous members include Dave Sharp and Nigel Twist.
The Alarm started as a punk band, with loud throaty vocals and subversive lyrics. As the group evolved, they introduced more hard rock elements into their work. They also referenced Welsh culture -- local musicians and singers such as Welsh Symphony Orchestra and the Morriston Orpheus Male Voice Choir, for example, appear on their recordings -- making them heroes in their homeland.
Ever since the '80s, The Alarm has been known for their energetic live performances. During every show, hard rock reverberates throughout the venue -- and never relents. The Alarm often plays a mixture of fan favorites, classic tracks and brand new songs.
The Alarm history
The Alarm released their debut album, Declaration, in 1984, which established the group as big names on the punk music scene. Critics lauded the band for their use of instruments -- harmonicas, acoustic guitars, electric guitars and drums can all be heard on the album. "Marching On," "The Stand," "Where Were You Hiding When the Storm Broke?" and "Sixty-Eight Guns" feature on the 12-song set. Declaration peaked at No. 6 on the U.K. Albums Chart, while the single "Sixty Eight Guns" reached No. 17 on the U.K. Singles Chart.
American success soon followed. Subsequent albums Strength and Eye of the Hurricane, released in 1985 and 1987 respectively, captivated U.S. audiences. The Alarm's big breakthrough, however, came in 1989. Change, the group's fourth studio album, landed at No. 75 on the Billboard 200 Albums Chart (It also peaked at No. 13 on the U.K. Albums Chart). The singles from Change also proved popular. "Sold Me Down the River," for example, hit No. 50 on Billboard's Hot 100 --The Alarm's biggest chart peak yet.
The Alarm continued to release music throughout the '90s, '00s and beyond. The group dropped two albums in 2017 -- Blood Red and Viral Black -- which introduced them to a whole generation of hard rock fans.
Similar to The Alarm
Fans of The Alarm tour should also check out Stiff Little Fingers and Big Country.
Back to Top
Epic events and incredible deals straight to your inbox.