There aren't any Events on the horizon right now.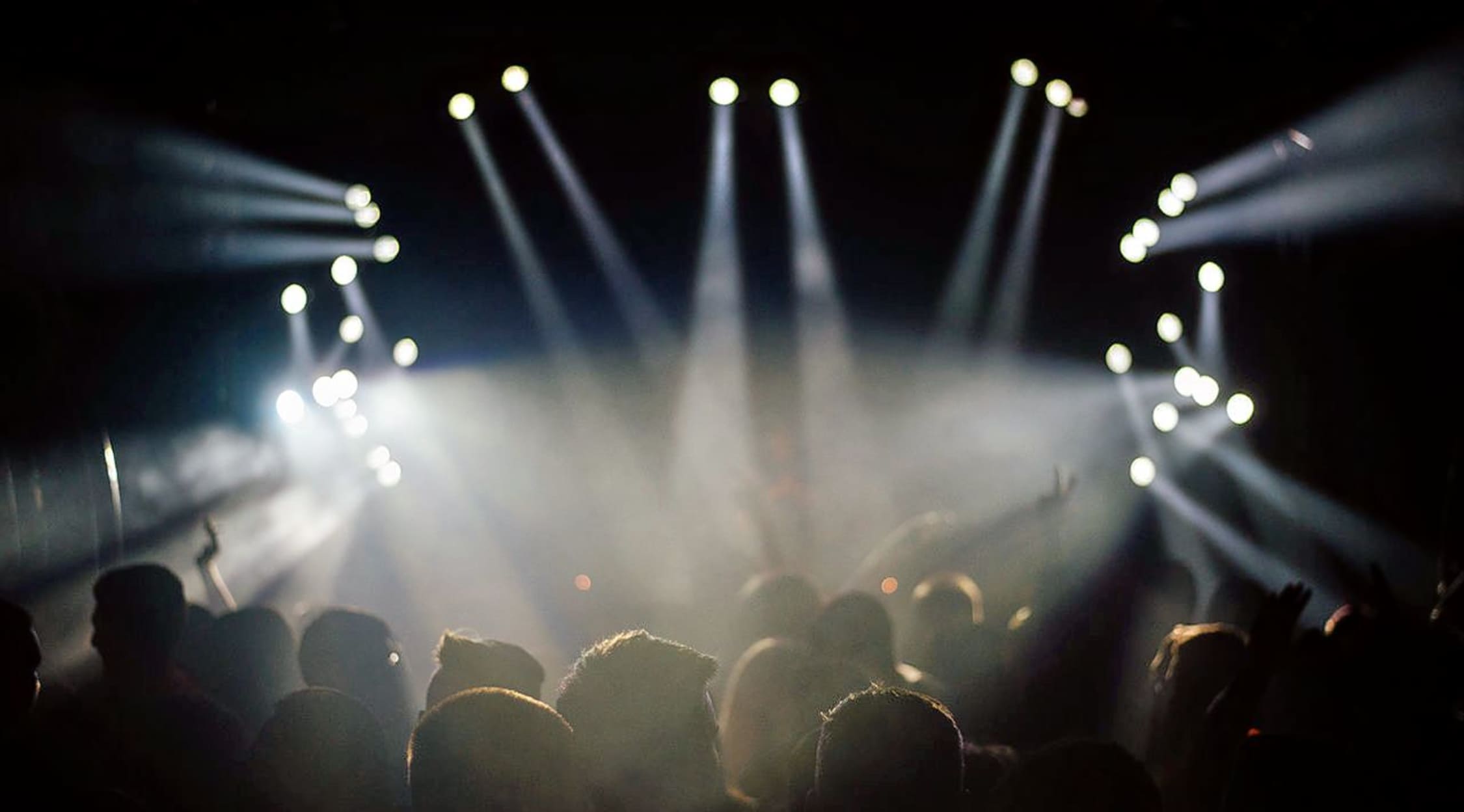 Stocksy
The Atomic Punks Tickets
The Atomic Punks 2014 Tour Schedule
Van Halen fans: prepare yourselves—the Atomic Punks are bringing the best of Van Halen to stages in the Los Angeles area! The Atomic Punks are one of the most acclaimed and celebrated tribute bands of all time, imitating the famed David Lee Roth era of Van Halen. L.A.'s Rock City News dubbed the Atomic Punks the "Best Tribute Band" three years in a row, and even David Lee Roth called them the "Best tribute to Van Halen ever!" For any fans of Van Halen, seeing the Atomic Punks perform live is something you shouldn't miss! The Atomic Punks perfect Van Halen's songs and on-stage presence down to the very smallest details, and put on a show so authentic and incredible that you will swear that you are actually at a Van Halen concert!
Even if you can't see David Lee Roth's Van Halen rocking out on stages around the world, you can still get your Van Halen fix by heading to one of the Atomic Punks' upcoming shows: at the House of Blues in West Hollywood on May 30th and at the OC Fair and Event Center in Costa Mesa on July 17th. Bust out your favorite Van Halen fan paraphernalia and secure your Atomic Punks tickets by heading to StubHub today!
The Atomic Punks Background
In 1994, the Atomic Punks formed a tribute band to imitate what they believed to be the best Van Halen lineup—when David Lee Roth was the famed band's frontman. The current Atomic Punks lineup includes Brian Geller (vocals), Lance Turner (guitar), Joe Lester (bass), and Scott Patterson (drums). While the group stresses the fact that they are not trying to be Van Halen, they do enjoy playing their music—and they do it so well that you might just think it's the real deal!
For all of the avid Van Halen fans that are still wistfully dreaming about the days when David Lee Roth was at the helm of the famous rock band, you won't be able to get enough of the Atomic Punks. This tribute band nails virtually every aspect of their imitation Van Halen performances, earning them praise not just from critics and Van Halen fans, but also from Van Halen members themselves! Michael Anthony, an original bassist of Van Halen, has performed with the Atomic Punks on several occasions, accompanying the tribute band on stage in Pasadena and Anaheim to play some of Van Halen's biggest hits. Not only did the crowd go wild at Anthony's appearance, but Anthony also claimed that performing with the Atomic Punks felt just like being on stage with his old Van Halen crew.
Few other tribute bands have been able to play with such authenticity and talent as the Atomic Punks do, which is why they have been consistently playing to enthusiastic and packed crowds for years! By putting on incredibly realistic and high-energy shows, the Atomic Punks have made a name for themselves in the rock world, and Van Halen fans all around the country are eager to see this impressive tribute band perform in concert. Whether you are a die hard Van Halen fan or just love to listen to a great rock show, make sure you grab your Atomic Punks tickets before they are all sold out! With all of the rabid Van Halen fans out there that are yearning to relive some of their favorite band's best performances, these tickets won't last long!
Greatest Hits
The Atomic Punks focus solely on performing Van Halen songs from the David Lee Roth era, which includes major hits like "Hot for Teacher", "Jump", "Panama", "Ain't Talkin' 'Bout Love", "Eruption", "Runnin' With the Devil", "You Really Got Me", "Unchained", and dozens more! David Lee Roth led Van Halen into one of its best eras, and the hits that came from him taking the lead still remain some of the most popular rock songs of all time. So if you want to rock out to the timeless hits of David Lee Roth's Van Halen, there's no better way to do so than getting tickets to see the Atomic Punks perform live!
Trivia
Music wasn't the only career choice David Lee Roth pursued—he briefly worked as an Emergency Medical Technician in New York City in the early 2000s. He eventually left that job, however, because he felt that he was better suited for cranking out great music.
The Experience
Van Halen fans know that there's no more energetic and adrenaline-inducing concerts than a Van Halen concert—except perhaps an Atomic Punks concert! This tribute band can perform Van Halen songs as if they were Van Halen themselves! So get ready to jam to some of your favorite Van Halen songs and grab your Atomic Punks tickets on StubHub today before all of the other die hard Van Halen fans swoop them up!
Back to Top
Epic events and incredible deals straight to your inbox.