There aren't any Events on the horizon right now.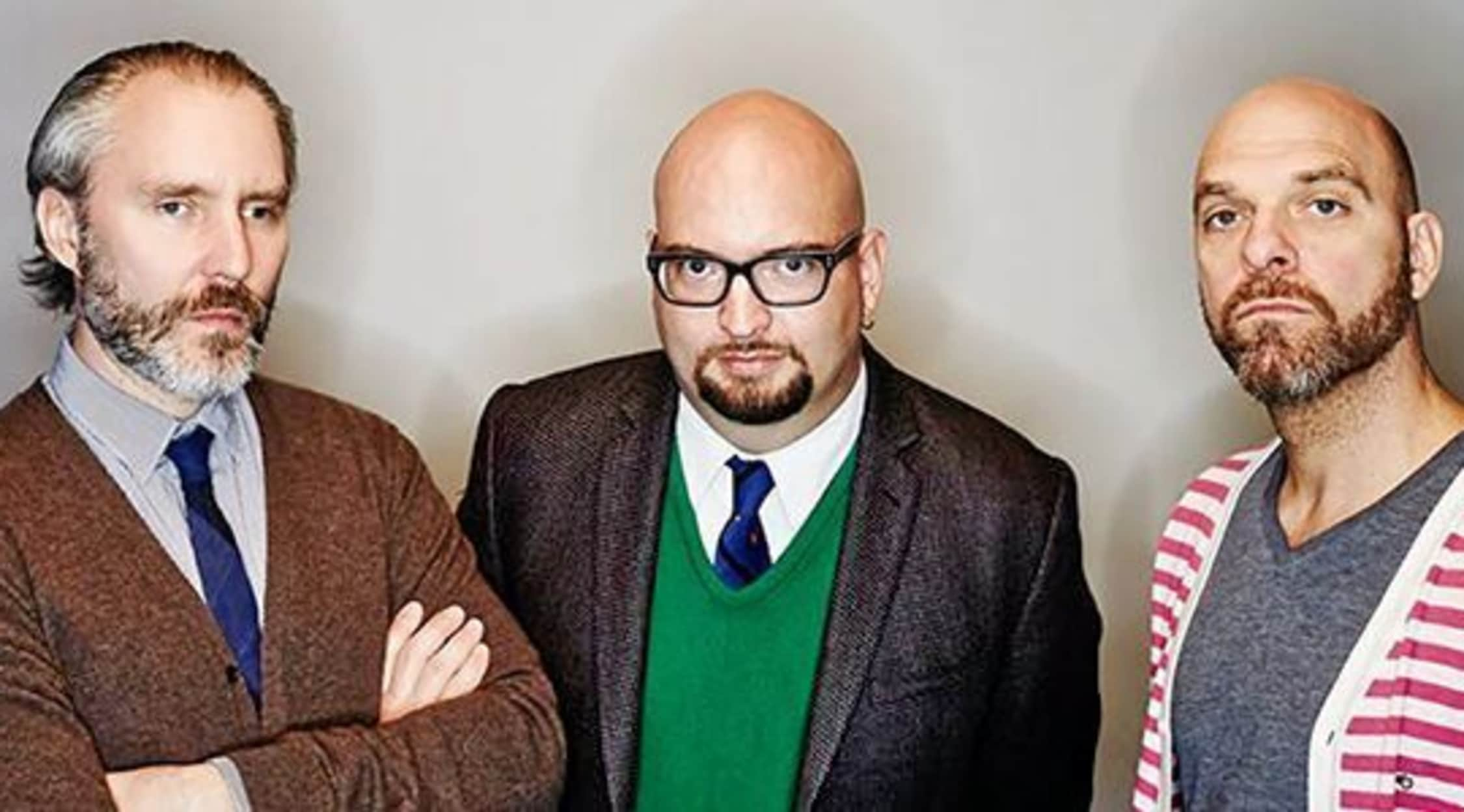 Rovi
The Bad Plus Tickets
The Bad Plus Tickets
Tired of bad cover bands? Then you're gonna love The Bad Plus, because these guys are the real deal, and have covered many of the greatest rock songs in history including Nirvana's "Smells Like Teen Spirit." Of course, this talented trio has plenty of their own popular songs, too, so you're in for a real treat when they take to the stage in a town near you. Come see why both audiences and critics keep coming back to hear this jazz-influenced group perform live! Score your Bad Plus music tickets today at StubHub!
The Bad Plus Concert Tickets
The Bad Plus trio (Reid Anderson on bass, Ethan Iverson on piano and David King on drums) grew up together, and played music for fun beginning in 1989. Bu the band didn't actually form until 2000. It turned out that while their solo careers never really gained traction, the three men combined to create a special sound and their debut album earned a fast fan following. Today, their success continues and audiences around the world can't get enough of this avant-garde jazz trio! So what are you waiting for? Head to StubHub as soon as possible to get great deals on the best Bad Plus tickets available!
The Bad Plus Music Tickets
The Bad Plus has been nothing put a "plus" on the music charts, with their albums securing spots on multiple charts. Their 2007 release, Prog, was number six on the Top Jazz Albums chart and 27 on the Top Heatseekers. Hailing from Minneapolis, Minnesota, these guys are now taking their show on the road and you won't want to miss your chance to sing along with the band when they take to the stage near you. If you've been looking for a fun music experience, then look no further, because this charming trio is sure to win your over with their smooth sound and pop-rock beats that will have you dancing long after the show is over. StubHub makes it easier than ever to order concert tickets from the comfort of your own home!
The Bad Plus Concerts
The Bad Plus has a unique sound that combines modern avant-garde jazz influences with elements of both rock and pop music. This talented band is equally adept at covering songs from other musical greats, including Nirvana, Aphex Twin, Blondie, Pink Floyd, Ornette Coleman, Pixies, Rush, Tears for Fears, Neil Young, David Bowie, Yes, Interpol, and Black Sabbath. They have even covered Queen's "We Are the Champions" and Radio Head's "Karma Police" and the theme song from "Chariot's of Fire." Why would you want to see one band when you could hear brilliant covers of many of your favorite bands' songs? Now you can, thanks to the boy from The Bad Plus band. Be sure to order your rock tickets today, because a show as fun as this is sure to sell out fast!
The Bad Plus Tour Dates
Even if you've already seen The Bad Plus perform live, you are in for a real treat this time around because the band has changed their sound for their sixth album, For All I Care. Come experience the latest live music from The Bad Plus band along with many of their most popular cover songs. Head to StubHub right now for a list of the Bad Plus tour dates and select your tickets today!
Back to Top
Epic events and incredible deals straight to your inbox.