THE BOOK OF MORMON CLEARWATER
The Book Of Mormon Clearwater
The Book Of Mormon Clearwater Tickets
We didn't find anything nearby, but here's what's happening in other cities.
There aren't any events on the horizon right now.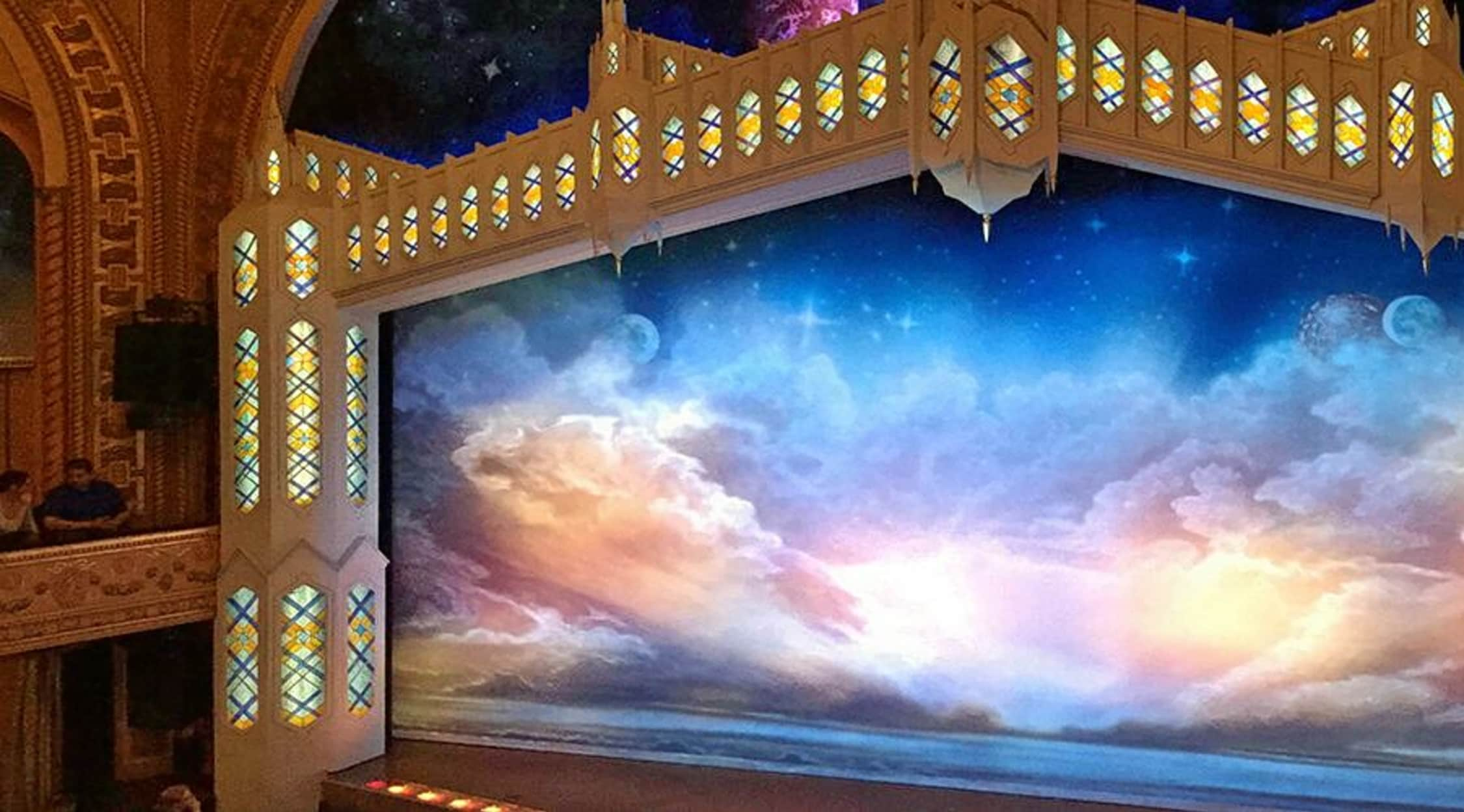 Alamy
The Book Of Mormon Clearwater Tickets
The Book Of Mormon Clearwater Plot
There are some topics in society that you just don't discuss with others, politics and religion among them. But when the opportunity arrives for a couple of comics to create an entire stage show where they get the chance to do just that, you can imagine it's bound to become one of the best-selling shows of the year! Thankfully, with some of the finest figures in the comedy world from both the medium of television as well as the stage coming together to create a hilarious musical that all of the comedy fans in your life are sure to enjoy, you'll have the chance to take in one of the most hilarious shows still being performed on the stage that fans and critics are still talking about! Head out today and get your tickets to get in on all of the laughs waiting for you when The Book of Mormon opens next near you! Featuring songs like "You and Me (But Mostly Me)", "All-American Prophet", and "Spooky Mormon Hell Dream", you'll have the chance to see why so many fans of the theatrical world haven't been able to stay away from learning about what happens to Elder Price and Elder Cunningham after they set off on their mission to Uganda to spread their religion. Little do they know that the politics of the region might be a little more nuanced than they expected, so watch and see when these two deal with the local leader, General Butt Naked, in this exciting production of The Book of Mormon! Come and get your laughs in this weekend by enjoying this production while you still can!
The Book Of Mormon Clearwater Schedule
Are you eager to get your weekend started right by getting some laughs in at one of the best-selling productions of the last few years? It can be hard to narrow down which selections at the theater you should head out to enjoy, but if you've got the time this weekend and some friends interested in a hilarious comedy show, make sure you get your tickets early for the production of The Book of Mormon when it comes to be performed next at one of the beautiful venues in Clearwater, Florida! A hit for several years now, The Book of Mormon has been hailed as every bit as good today as it was during it's first debut on the stage. Come and see for yourself why there are so many out there that are continuing to sing their praise for this show long after they've seen it! Don't miss out, buy your tickets today so that you can get in on all of the hilarious action when The Book of Mormon opens next near you!
The Book Of Mormon Clearwater Cast
Taking on the torch of excellence from the prior cast that made The Book of Mormon such a hit on the stage during it's debut is a group consisting of Nikki Renée Daniels, Grey Henson, Daniel Breaker, Lewis Cleale, Christian Delcroix, John Eric Parker, Tommar Wilson, Nick Spangler, Candice Marie Woods, Terren Wooten Clarke, Darius Nichols, Stephen Christopher Anthony, Phyre Hawkins, Marja Harmon, Bre Jackson, Daxton Bloomquist, Ryan Breslin, Ben Estus, Derrick Williams, K.J. Hippensteel, Miles Jacoby, Graham Bowen, Matthew Marks, Tyson Jennette, Delius Doherty, and others! You can rest assured you're in for a quality show when these talented actors join Christopher Rice, and Trevor Leaderbrand on the stage when these two bring Elder Cunningham and Elder Price to life for you to enjoy! Don't miss this chance to experience The Book of Mormon in person, get your tickets through StubHub while you still can!
The Book Of Mormon Clearwater Author
Making people laugh is an art form not appreciated enough today. Though you may spend plenty of time staring away at your television or at the movies watching some of your favorite performers leave you in tears from all of the hilarious jokes that they've spent countless hours working on, people seem to think of comedy as a talent that performers can turn on on demand, seemingly at the drop of a hat. But those performers that have worked so hard to become household names and create large followings for their work didn't get to their positions by simply turning on a switch, it's taken many years of hard work. If you've been seeking a work on the stage that was created by some of the funniest figures in the entertainment world today, make sure you get your tickets early to enjoy all of the hilarious jokes and the clever plot that's been written into The Book of Mormon that you'll be sure to love when it opens on the stage next near you! There are constantly new shows being trotted out to the theater each season, but few have held up in terms of longevity or quality as the show written by South Park creators Matt Stone and Trey Parker and Avenue Q writer Robert Lopez! Their work, The Book of Mormon, has long been hailed as one of the funniest productions to reach the stage in recent years. Combining the no-holds-barred method of approaching controversial topics that Matt Stone and Trey Parker have brought to South Park episode after episode with the hilarious, off-beat nature of Robert Lopez's songwriting, these three were able to couple their forces together to make a show so hilarious that it's just as popular on the stage today as it first was when it debuted! Come and see why so many fans of the theater are still flocking to see this several year old production when The Book of Mormon opens for the stage next near you!
The Book Of Mormon Clearwater Trivia
Q: Matt Stone and Trey Parker are well recognized for their work in the creation of the show South Park, but what popular film release of theirs first put them on the map?
A: These two collaborators' first film was BASEketball, which follows two young men as they create the world's most popular sport by combining two that already exist.
Q: Finding a niche audience thanks to the subject matter, what popular-but-mildly-inappropriate song from the show Avenue Q would make Robert Lopez an established figure in the theatrical world thanks to its resonation with the online crowd?
A: "The Internet is for Porn" took the internet by storm once they heard the recorded version of this musical favorite, which would go on to put Robert Lopez on the map.
Back to Top
Epic events and incredible deals straight to your inbox.