THE BOOK OF MORMON OMAHA
The Book of Mormon Omaha Tickets
We didn't find anything nearby, but here's what's happening in other cities.
There aren't any events on the horizon right now.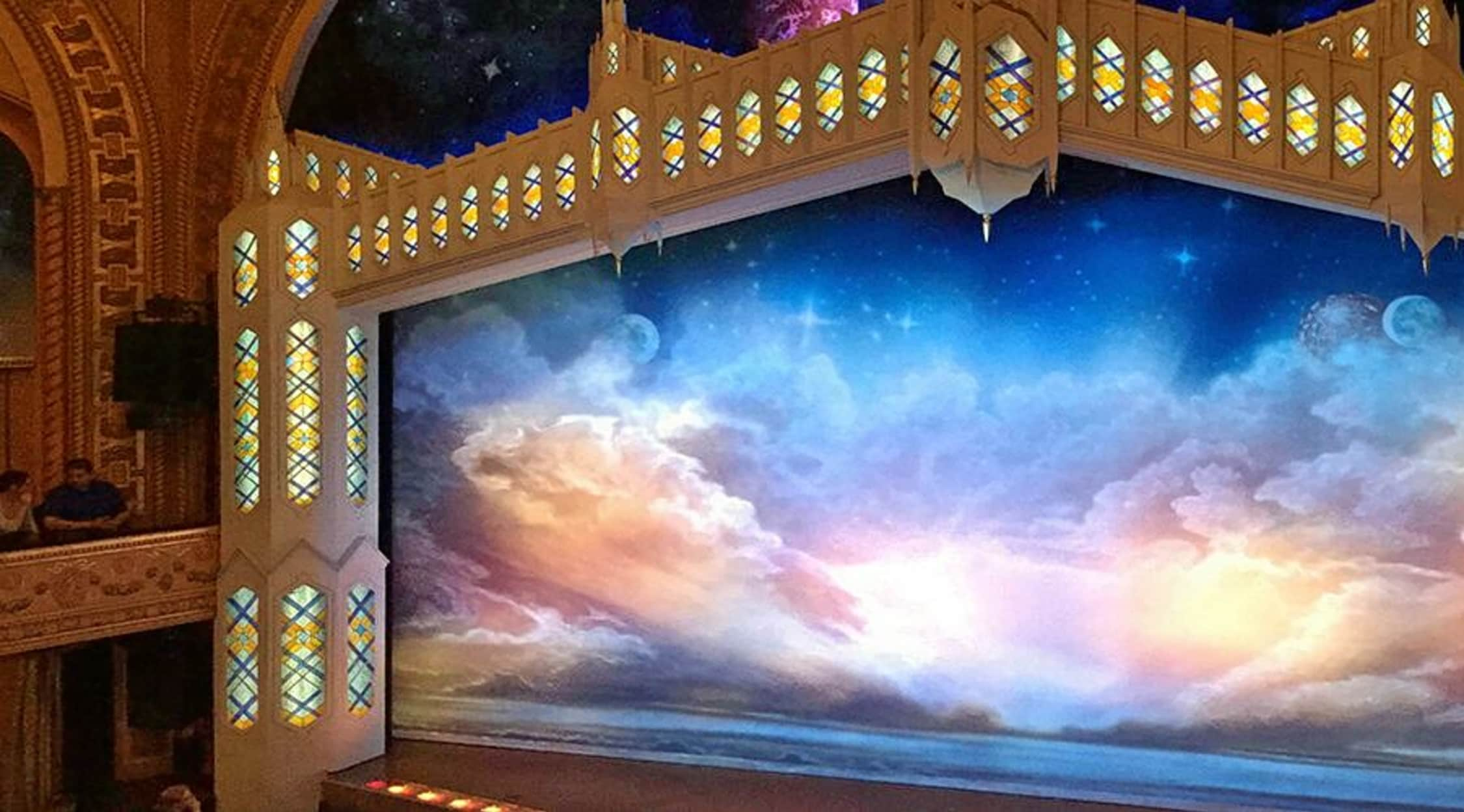 Alamy
The Book of Mormon Omaha Tickets
The Book of Mormon Omaha Plot
No one can fault another for wanting to bring their knowledge and skills to another area to help out where they can. It's part of the human experience to help others and band together to improve the lives of those around you. This is a principle that's been incorporated into every major religion created since the beginning of humanity, and thankfully, there are many dedicated persons around the globe that still bring their altruistic views to the people around them in order to help out as much as possible. While there's a lot of good to be done from behavior like this, things can also go horribly wrong, as is displayed in the popular stage show that's been hailed by critics and fans alike, The Book of Mormon! Few shows are wiling to tackle the issue of religion on the stage, but The Book of Mormon is quick to introduce you to Elder Cunningham and Elder Price as these two Mormon missionaries set off on the adventure of a lifetime. Heading to Uganda to convert as many as they can to their religion, these two are shocked to discover that perhaps the political climate of warlords may not be the best environment to work from to gain new followers for your church. Come and see this hilarious show in person when you get your tickets in hand to see The Book of Mormon on a stage next near you!
The Book of Mormon Omaha Schedule
Are you tired of spending your weekend staring at a screen when you could get out of the house and take in a popular stage show instead? Well don't let your friends dictate the terms of the weekend, not if you have the ability to log on to StubHub early to see if you'll have the chance to enjoy a popular show on the stage like The Book of Mormon when it comes to be performed next at the Orpheum Theatre Omaha in beautiful Omaha, Nebraska! Though it's been several years since this show first debuted on the stage, fans continue to flock to see The Book of Mormon just as if it were the debut of this production. That should stand as a testament to the quality of this show, hailed for its writing by the creators of Avenue Q and South Park. Just make sure that if you're even remotely interested in heading out to see for yourself why so many fans are unable to keep away from The Book of Mormon on the stage that you do your planning ahead of time to get the tickets that you need. The Book of Mormon continues to sell out at theaters across the country with every performance, so make sure you give yourself the chance to see this show by getting your tickets early through StubHub while you still have the opportunity! Purchase your tickets today!
The Book of Mormon Omaha Cast
The cast that's taken the time to learn their roles and hit their marks at every performance of The Book of Mormon includes such talents as Ben Platt, Nic Roulet, Nikki Renée Daniels, Grey Henson, Daniel Breaker, Lewis Cleale, Christian Delcroix, John Eric Parker, Tommar Wilson, Nick Spangler, Candice Marie Woods, Terren Wooten Clarke, Darius Nichols, Stephen Christopher Anthony, Phyre Hawkins, Marja Harmon, Bre Jackson, Daxton Bloomquist, Ryan Breslin, Ben Estus, Derrick Williams, K.J. Hippensteel, Miles Jacoby, Graham Bowen, Matthew Marks, Tyson Jennette, Delius Doherty, Christopher Rice, and Trevor Leaderbrand, all of whom have been rehearsing like crazy at every opportunity to bring the best possible version of this story to the stage. Don't sit out on your chance to see The Book of Mormon in person by purchasing your tickets in advance of this show so that you don't miss out on a single second!
The Book of Mormon Omaha Author
Anyone who's ever tried to organize a group of friends to get together before to see a show on the stage knows that it isn't always easy assembling a group of very different people together for one event. You may have multiple folks suggesting different ideas about what to do with your time off to enjoy, but don't let them dictate the terms of the weekend if you know a fun show is coming up that they'll all enjoy. Send your friends to StubHub so that they can educate themselves on the many exciting shows heading your way this weekend so that you can entice them to join you at the comedy hit The Book of Mormon when this popular production opens next on a stage near you! The medium of the theater as entertainment has long prospered by bringing new and hilarious ideas to the forefront of the world of the stage, giving artists the chance to share their new works with the public and the success of these shows tied directly to the word-of-mouth reviews carried by fans. The production of The Book of Mormon follows just that model, but seldom has a show as hilarious as this come to the world of the stage in the past! Freed from the constraints of worries of decorum, this production gives you a comedy show like you would expect online in 2015, with nothing held back to reach for maximum laughs. As a collaboration between Avenue Q's music writer Robert Lopez and humorists Matt Stone and Trey Parker, The Book of Mormon continues to receive as much praise as it did when the show first debuted. Come and see for yourself why so many people can't get enough of The Book of Mormon, purchase your tickets to attend today!
The Book of Mormon Omaha Trivia
Q: Hailed as comedy geniuses for their creation of South Park, were Trey Parker and Matt Stone noted for any other released works before the success of their animated series?
A: Matt Stone and Trey Parker got the chance to show off their comedy skills with BASEketball, which follows two young men as they create the world's most popular sport by combining two that already exist.
Q: Always on the lookout for the funniest, least appropriate content to go viral, which of Robert Lopez' hilarious songs from Avenue Q garnered a lot of attention following the release of the show?
A: "The Internet is for Porn" took the internet by storm once they heard the recorded version of this musical favorite, which would go on to put Robert Lopez on the map.
Back to Top