THE BOOK OF MORMON PORTLAND
The Book of Mormon Portland
The Book of Mormon Portland Tickets
We didn't find anything nearby, but here's what's happening in other cities.
There aren't any events on the horizon right now.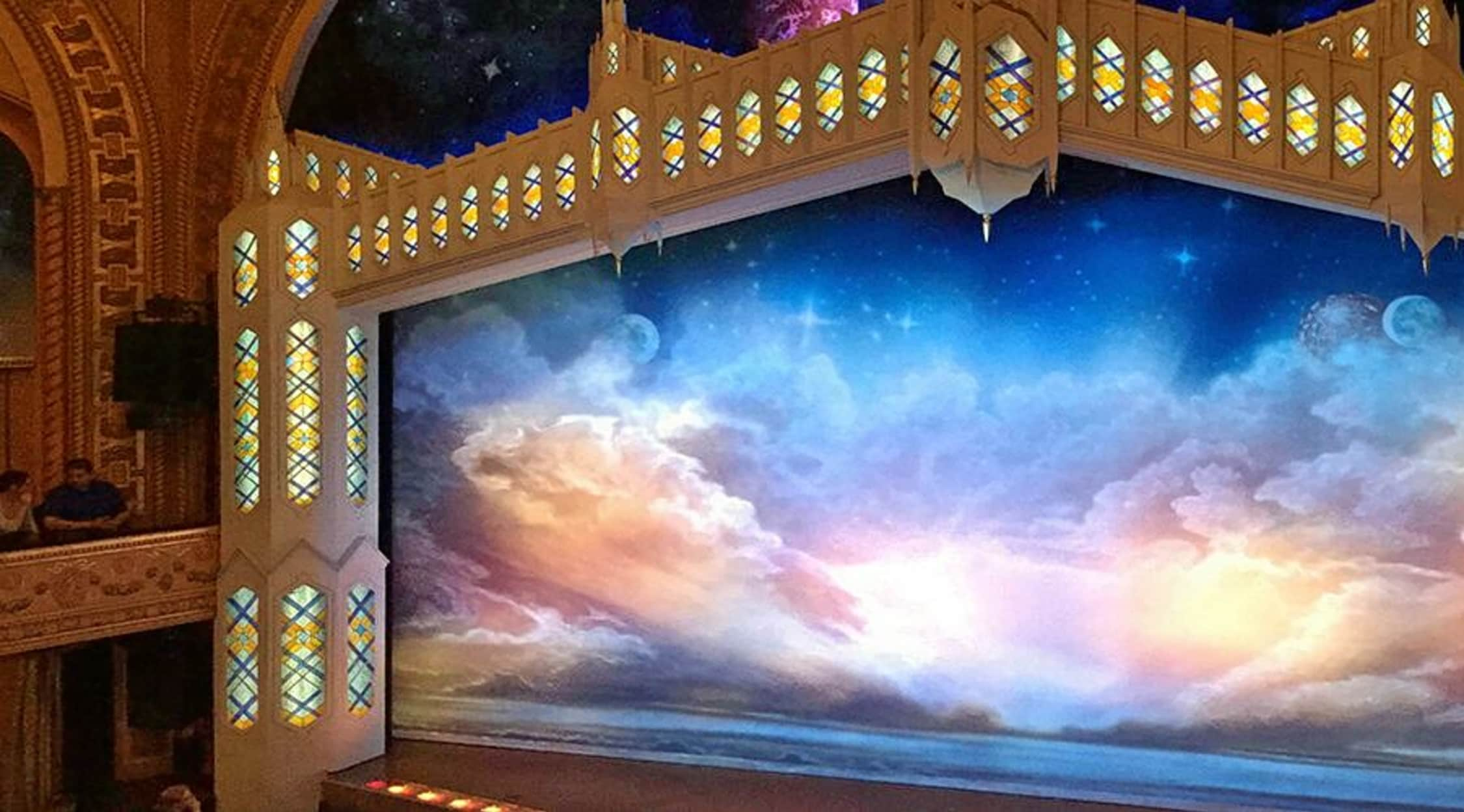 Alamy
The Book of Mormon Portland Tickets
The Book of Mormon Portland Tickets
The knee-slapping story of Elders Price and Cunningham journeying far and wide to spread the word of God is coming to Portland! The two young missionaries are sent by their church to Uganda, of all places, to baptize as many people as they can. This is a fish-out-of-water story like no other, told through some of the funniest, most memorable songs you're likely to encounter in any theater. The play was written by Trey Parker and Matt Stone, the minds behind television's South Park, and their no-limits brand of comedy is evident from the first scene to the grand finale. The Book of Mormon won nine Tony Awards in 2011, including the prize for Best Musical.
Two by Two
The Book of Mormon is the story of two missionaries, Elder Price and Elder Cunningham, who go on their mission trip together. Elder Price is an energetic, good-looking, ambitious young man who wants nothing more than to complete his mission in sunny Orlando, Fla. His partner, Elder Cunningham, is a portly, happy young man with stars in his eyes. Elder Cunningham didn't mind where his mission took him as long as it was with Elder Price. They end up, much to Elder Price's chagrin, serving a mission in very sunny Uganda, in an area that is ruled by a dangerous warlord. Elder Cunningham has a problem with lying as is made clear early on, and he ends up fibbing his way toward the baptisms of a number of Ugandans. The Ugandans in the village are having a serious problem with AIDS, and Elder Cunningham tells them, among other things, that the Mormon prophet, Joseph Smith, discovered that sex with frogs will cure AIDS. When the leaders of the Church of Jesus Christ of Latter Day Saints appear to check the mission's progress, Elder Cunningham's conversion tactics are revealed. The missionaries are ordered to go home, humiliated, but Elder Price learns that it is not scripture that is ultimately important. Rather, the important thing is the understanding and practical good that religion can provide.
Where can I buy The Book of Mormon Portland tickets?
If you're looking for The Book of Mormon Portland tickets, StubHub has you covered. At StubHub, you can find everything from VIP seats to standing-room-only passes, and you can sort by price to find the tickets that meet your budget.
Who are the stars of The Book of Mormon in Portland?
The cast of the tour company putting on The Book of Mormon in Portland includes veteran and new players. Elder Price is played by Liam Tobin, who played the role on Broadway and has also played on national tours as Gerry Goffin in Beautiful the Carol King Musical and as Tony in West Side Story. Elder Cunningham is played by Jordan Matthew Brown, who was previously part of the show's Broadway company. On her first national tour, Alyah Chanelle Scott plays Nabulungi, the female lead.
How long is The Book of Mormon tour performance?
The Book of Mormon is a play told in two acts. It runs for two hours and 30 minutes, including an intermission at the halfway mark.
Where is The Book of Mormon staged in Portland?
The Book of Mormon is scheduled for performances at Keller Auditorium in Portland, a theater with a capacity of 2,992 people.
What are the performance dates of The Book of Mormon Portland?
There are eight performances of The Book of Mormon scheduled for Portland from May 12 to May 17, 2020. There will be one show at 7:30 p.m. on May 12, 13, 14 and 15, followed by two shows each day on May 16 and 17.[7]
What are some other plays like The Book of Mormon?
People who like The Book of Mormon musical might also enjoy these other irreverent, funny plays like A Gentleman's Guide To Love and Murder, Avenue Q, Monty Python's Spamalot and Candide.
Back to Top