THE BOOK OF MORMON SARASOTA
The Book of Mormon Sarasota
The Book of Mormon Sarasota Tickets
We didn't find anything nearby, but here's what's happening in other cities.
There aren't any events on the horizon right now.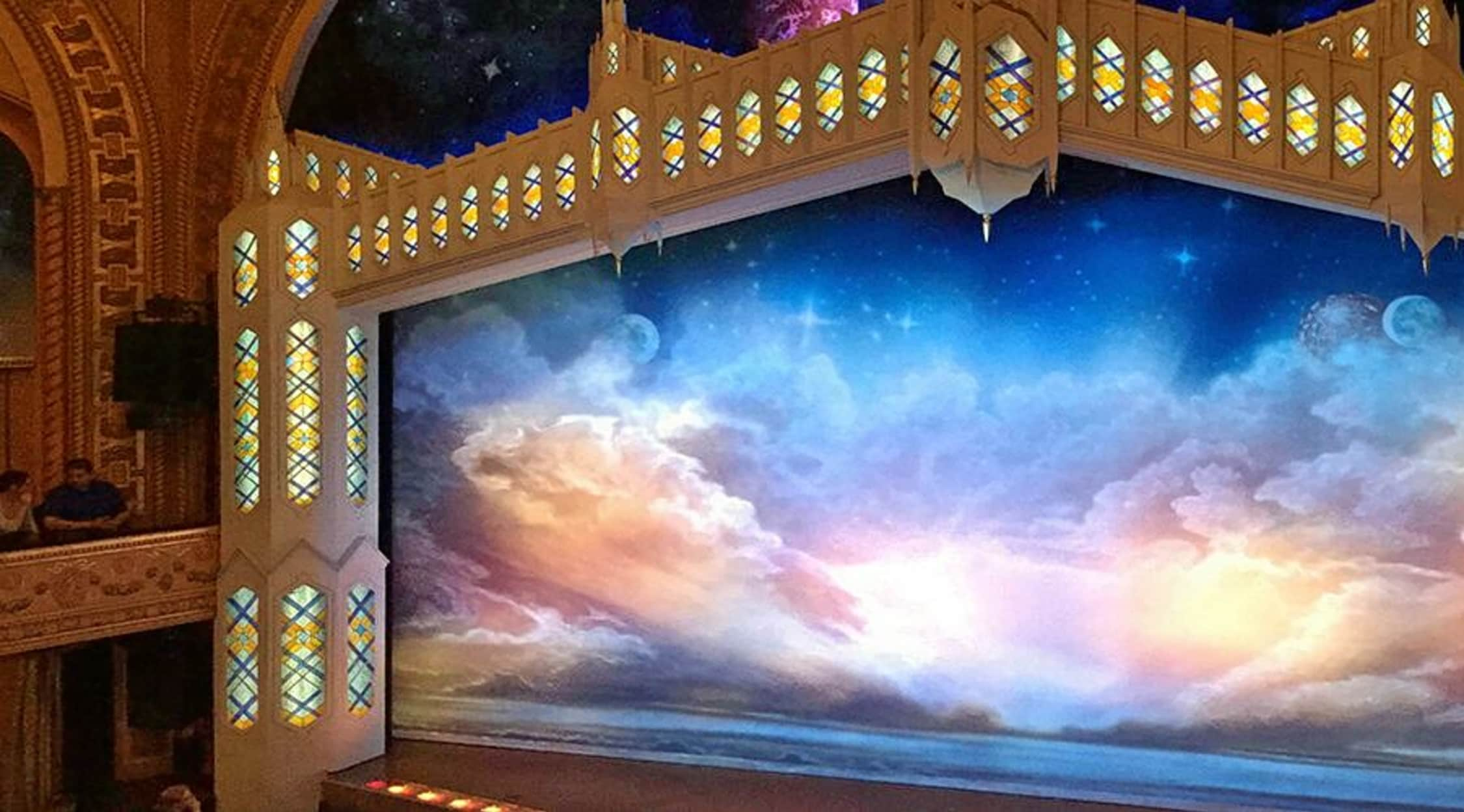 Alamy
The Book of Mormon Sarasota Tickets
The Book of Mormon Sarasota Plot
There are some topics that you're told to avoid bringing up in conversation from an early age: politics, money, and religion are all at the top of the list. But at a time when there are claims from comedians that political correctness has now superseded the context that previously made controversial statements and ideas okay to at least discuss, there are some performers out there that are digging their heels in deeper to keep the public talking about things that may make them uncomfortable. Always ones to invite controversy to their work, the combined talents of Robert Lopez, Matt Stone, and Trey Parker have brought a show to the stage in recent years that lampoons religion in ways that only this trio could successfully do on the stage! Come and enjoy the latest and great comedy to hit the stage in recent years by getting your tickets to enjoy The Book of Mormon while you still can! Meet Elder Cunningham and Elder Price, two Mormon missionaries that are deadset on changing the world with their faith and determination. Unfortunately for these two, no one decided to tell them about the political situation in Uganda as they land with high hopes of making new friends there. Of course, these two do make a new friend during their travels, but he's a warlord that isn't as keen on converting as they thought. Come and see this hilarious show play out on the stage when you get your tickets to see The Book of Mormon!
The Book of Mormon Sarasota Schedule
When it comes to the theater, you have plenty of options when you take the time to look at the many exciting stage shows that are going to be in your area, but finding a show that'll be a fit for your friends is the most important thing if you're going to all of the trouble of planning out a fun weekend event. If you're in the mood to see a show and think that you'll enjoy a production like The Book of Mormon when it comes to be performed next at the Van Wezel Performing Arts Center in beautiful Sarasota, Florida, make sure you purchase your tickets in advance through StubHub, because there's no telling how long these tickets will be able to around. A lot of fans are eager for their chance to see The Book of Mormon for the fourth, fifth, or sixth times, which can make it hard for those who have yet to enjoy this show once to have their opportunity. But instead of going through the box office this weekend, take the easy route by getting your tickets from the comfort and safety of home! Buy yours through StubHub today!
The Book of Mormon Sarasota Cast
By bringing together the lead performers from the debut show (Ben Platt and Nic Roulet), the casting director for The Book of Mormon was proud to invite a new group of performers to join them in this season's run on the stage. By pairing talents like Nikki Renée Daniels, Grey Henson, Daniel Breaker, Lewis Cleale, Christian Delcroix, John Eric Parker, Tommar Wilson, Nick Spangler, Candice Marie Woods, Terren Wooten Clarke, Darius Nichols, Stephen Christopher Anthony, Phyre Hawkins, Marja Harmon, Bre Jackson, Daxton Bloomquist, Ryan Breslin, Ben Estus, Derrick Williams, K.J. Hippensteel, Miles Jacoby, Graham Bowen, Matthew Marks, Tyson Jennette, Delius Doherty, Christopher Rice, and Trevor Leaderbrand up to bring this hit show to life, they were able to make one of the funniest stage shows to come to the theater in recent years, giving fans a reason to return to the stage for all of the hilarious moments that have made The Book of Mormon a hit. Come and see for yourself why so many people can't stay away from The Book of Mormon when this hit show comes to a stage near you!
The Book of Mormon Sarasota Author
Musicals have long been a staple of the theatrical world, with most musicals being created from a historical stand point for the people as opposed to the upper classes of royalty that were commissioning higher-brow plays. But even though this art form has been rooted in history as being less-respected by those at the top, the nature of heading to the theater has changed significantly. You no longer have rich benefactors sponsoring specific talents to create a show for them to enjoy; now, the people vote on which shows are successful with their checkbook. If you've been meaning to get out of the house this weekend to see a popular musical that'll have you on the edge of your seat singing along to every word that you know, make sure that you buy your tickets well in advance to enjoy The Book of Mormon when this exciting stage production comes to be performed next near you! Following the success of Avenue Q, Robert Lopez teamed up with the duo behind the hit television program South Park, Matt Stone and Trey Parker, to craft one of the most memorable comedy shows to hit the stage in recent years! Pulling out all of the stops to craft this hilarious show about religion, these figures were quick to find ways to push the very limits of what might be considered acceptable in a show, easily crafting one of the most comedic shows in years thanks to the talents behind it. Don't miss your opportunity to enjoy The Book of Mormon, buy your tickets while you can still find them!
The Book of Mormon Sarasota Trivia
Q: What film project would establish Matt Stone and Trey Parker as leaders in the comedy world with their first major motion picture?
A: These two collaborators' first film was BASEketball, which follows two young men as they create the world's most popular sport by combining two that already exist.
Q: Hailed for his work crafting songs for major motion pictures and stage shows, Robert Lopez got his start with the music created for the production of Avenue Q. What song resonated with online communities due to it's bawdy nature from this show?
A: "The Internet is for Porn" took the internet by storm once they heard the recorded version of this musical favorite, which would go on to put Robert Lopez on the map.
Back to Top