There aren't any Events on the horizon right now.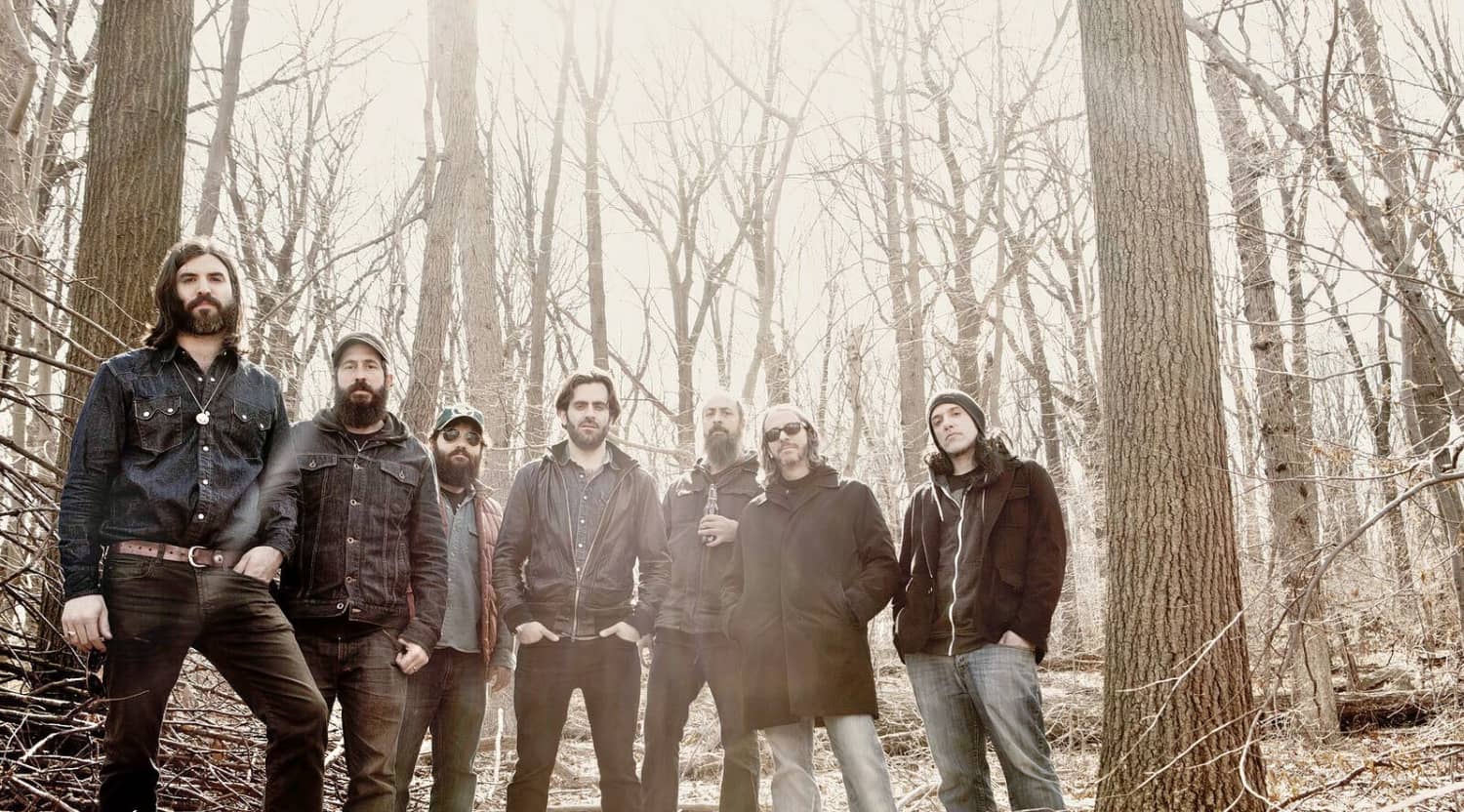 Rovi
The Budos Band Tickets
The Budos Band Schedule
Dedicating themselves to world roots funk music, powered by horns, The Budos Band have cultivated loyal followers comprised of the young and the young at heart. The band bills their authentic brand of music as "Staten Island instrumental afro-soul." Chock full of cacophonous horns and erupting breakbeats, The Budos Band's music consistently inspires and captivates audiences everywhere they go. The best way to experience this remarkable group is by catching them live at places like the Fox Theatre in Boulder, Colorado; Bluebird Theater in Denver, Colorado; The Waiting Room Lounge in Omaha, Nebraska; Capitol Hill in Seattle, Washington; Wonder Ballroom in Portland, Oregon; The Independent in San Francisco, California; Brooklyn Bowl in Las Vegas, Nevada; and more! Billed as "afro-soul royalty," The Budos Band is one band you just can't afford to miss! To stay in the loop when it comes to their full concert schedule, sign up for event updates right here through StubHub.
The Budos Band Background
The Budos Band formed in 2003 and have developed an unbreakable bond over the years that is evident today.
"The Budos have become more of a brotherhood. Egos suck, that's why bands don't last more than two records. Musically, we understand each other better now than when we were younger... We're all on point - our playing and creativity are at a higher level - and we understand what The Budos Band means to all of us: family and friendship," said bassist Dan Foder.
The strength of The Budos Band's ties have boosted their ability to achieve successes seldom realized by instrumental outfits. Their sales have topped off at more than 30,000 and their tours have taken them to places like Europe, Canada and the U.S. The Budos Band has also managed to draw a extremely loyal fan base that blurs the lines of ages and genres.
The Budos Band Albums
The Budos Band's discography is comprised of: The Budos Band (2005); The Budos Band II (2007); The Budos Band EP (2009); and The Budos Band III (2010).
The Budos Band Trivia
You've probably heard a lot of The Budos Band's music and didn't even know it. For instance, an ad for the NFL Network in 2013 included the band's tune "Up From the South." The flick, New York, I Love You (2009) also included The Budos Band's "Hidden Hand," "Up From the South," "Origin of Man" and "T.I.B.W.F." And, the HBO series Entourage highlighted "King Charles" in Season 3.
The Budos Band Concert Experience
You just never know what you might find at a Budos Band show. From the wallflowers who bob their heads to the soulful tunes to the metal heads who jam out to their riffs and phenomenal music, The Budos Band appeals to people of all stripes.
It's always a unique experience the first time you discover a specific style of music that tickles your fancy. It's likened to opening a door to a whole new dimension of music that you hadn't realized ever existed before. Broadening your horizons to include music outside of your comfort zone is a euphoric feeling that can only be trumped by the hunt to find new music that you may have never imagined enjoying before. The experiences will vary from person to person depending on the style of world music discovered, but it will always be a feeling that will be treasured and carried into continued efforts in the future of music.
The Budos Band is one of these bands that boasts a truly authentic sound. Peddling good times and instrumental works of art since 2003, The Budos Band is on the up and up since they dropped their debut self-titled effort in 2005.The Budos Band has revolutionized the art of a live show, and you're invited to take part by catching them at one of their upcoming concerts!The Budos Band is noted for exhaustive tour schedule as well as their high-octane live performances and original, inventive style.There is no better time to catch this fantastic group in concert – as they are one of the most dynamic bands ever assembled! Why sit at home watching a concert or listening to music, when you can be in the crowd, moving and grooving, experiencing the vibe firsthand?Treat yourself to a show, and you'll understand why this group has been welcomed with open arms by fans and critics alike.
There's no better time than the present to get out to a concert presented by one of the most impressive groups on the music scene today. The Budos Band time and time again delivers a performance that leaves audiences wanting for more.All you need to do to reserve your spot for the next Budos Band show is to head to StubHub. StubHub offers the most-up-to-date information when it comes to concert schedules, venue details and more. Check it out today!
Back to Top
Epic events and incredible deals straight to your inbox.