There aren't any Events on the horizon right now.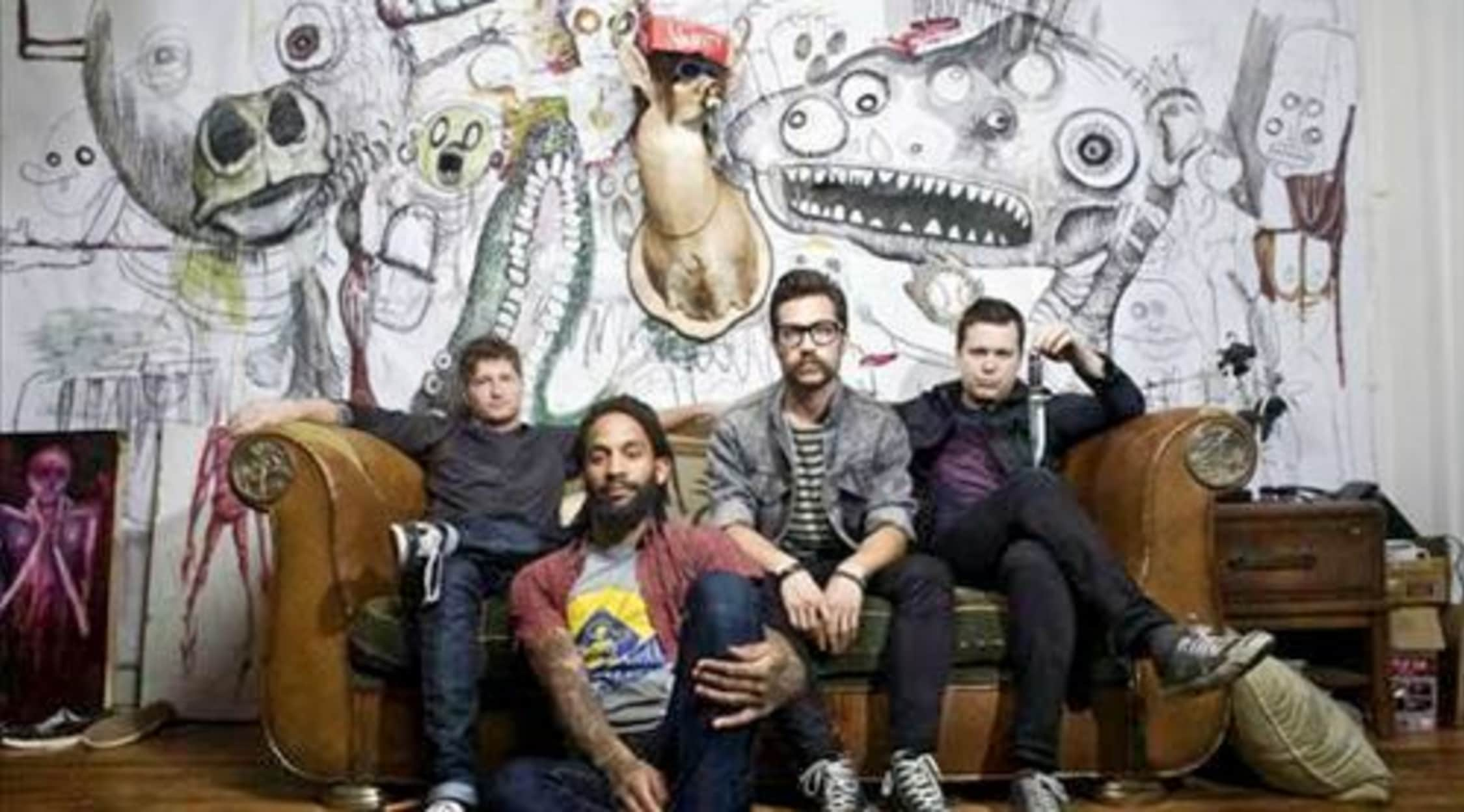 Rovi
The Chariot Tickets
The Chariot Tickets
The Chariot is a band that has taken the world by storm with their eclectic blend of hard rock ballads, giving fans plenty of thrills over the years as they've brought down the house over and over again. Come out and see The Chariot do their thing and you'll end up with an amazing show that you'll be talking about long after it's all over, as there is nothing quite like being there when they take it to the next level. Luckily for you, all the concert tickets you ever need are there for the taking thanks to StubHub, where you're always just a click of your mouse away from all events you want to be a part of.
The Chariot Concert Tickets
If you're looking for an amazing blend of different musical styles, you're definitely in the right spot, as The Chariot will have you rocking all night long with their deep lyrics and renowned musical talent. Put down the remote, get up off the couch and get ready to see an amazing concert event that you'll be talking about long after it's all over. Don't worry about getting into the big event, though, as StubHub has your back for all the rock tickets you ever need, and it doesn't get any better than seeing The Chariot do their thing up close and personal.
Concert Tickets
Seeing a concert live is just one of those experiences that everyone needs now and again, as it brings the whole musical experience to a completely different level – one you certainly can't duplicate from home no matter how expensive your sound system is. Come out and see some of the most talented musicians around and you'll end up with a great concert experience loaded with memorable moments that will have you buzzing well after the final ballad. Once you've seen your favorite band in action, you'll never be able to look at them the same way ever again.
The Chariot Concert Schedule
First formed back in 2003, The Chariot has been energizing music lovers for nearly a decade, giving you plenty of reasons to head out to the stands to see what all the buzz is about. You never know where The Chariot is going to show up next, as their calendar takes them all over the U.S., bringing music lovers plenty of unbelievable ballads that always energize rock lovers. This is just one of those bands that you don't want to miss, so take a look at the schedule and don't even think about sitting at home when you could be soaking up the atmosphere at the highly anticipated concert from The Chariot.
The Chariot Concert Calendar
Whether it's the Orpheum Theater in Tampa, Slims in San Francisco or any of the other amazing events or venues that The Chariot is known to show up at, you'll have plenty of reasons and opportunities to join in the heart-pounding excitement as The Chariot rocks a stage near you. The live music experience is still king, so snag a few tickets soon and let StubHub take you to a great show!
Back to Top
Epic events and incredible deals straight to your inbox.