We didn't find anything nearby, but here's what's happening in other cities.
There aren't any events on the horizon right now.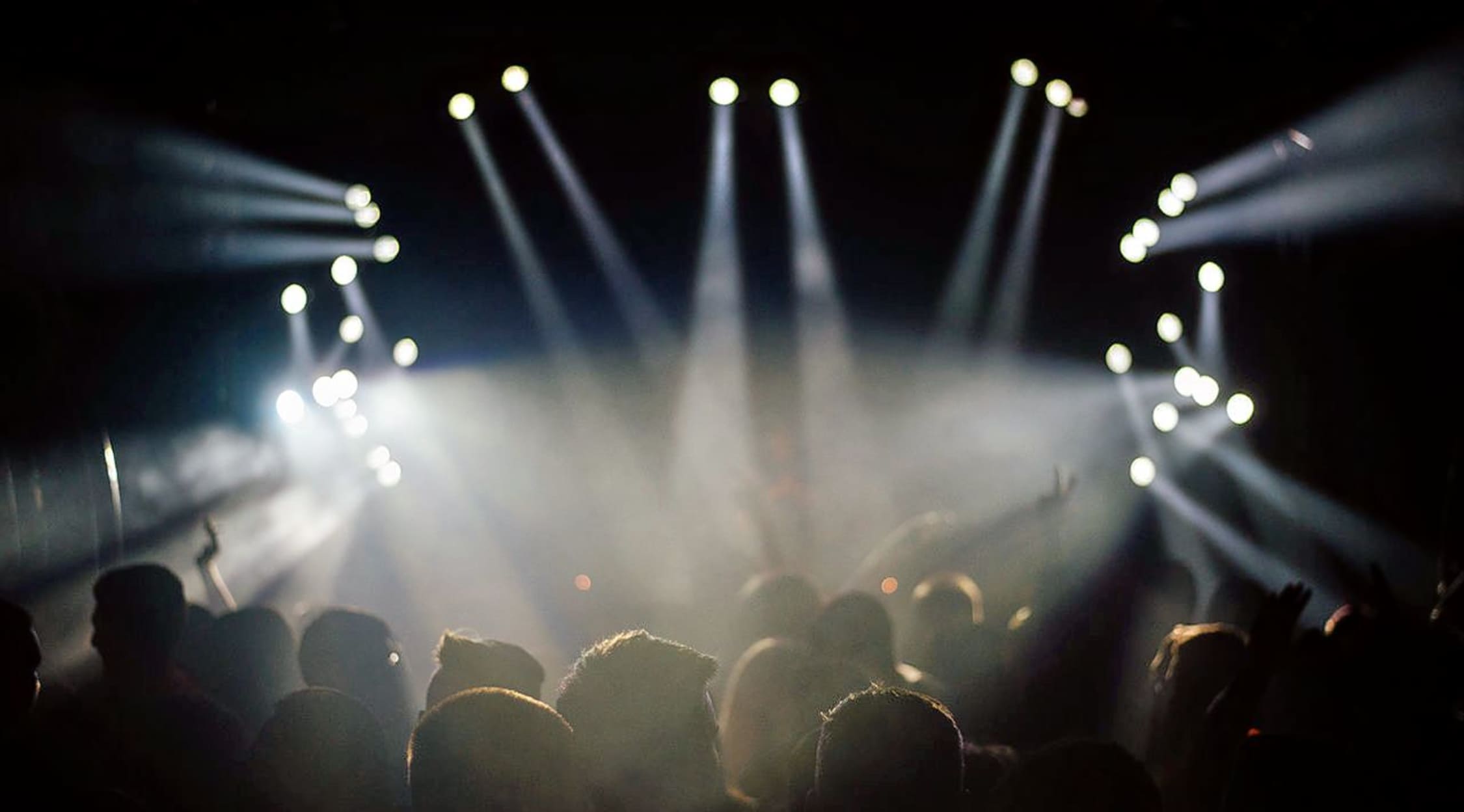 Stocksy
The Christmas Jam Tickets
The Christmas Jam Tickets
In the '80s, musician Warren Haynes founded The Christmas Jam. It originally started out as a local show that allowed Warren's musician friends a chance to jam and to do something good for the community. The shows started small, with the performances taking place at a small bar, the 45 Cherry. Over the years, the event grew until it moved to a larger venue, the U.S. Cellular Center in Asheville, N.C. Now, it's an international event, drawing stars from all over.
Giving Back
'Tis the season to be jolly and generous for the participants of The Christmas Jam. This musical celebration is not only entertaining but charitable. These days, the proceeds from the concert go to the Habitat for Humanity of Asheville, N.C. In the early days of the Jam, different charities were on the receiving end of its benefits. However, in the '90s, Warren Haynes decided that the local Habitat for Humanity should be the charity that would get the proceeds from the concert. Warren chose Habitat for Humanity because he liked the idea of providing homes for people who couldn't afford to get one on their own. Choosing this charitable organization allowed him to see the benefit of what he was doing directly. The proceeds from the concert provide up to 40 homes a year.
Where can I buy The Christmas Jam tickets?
Fans of the Christmas Jam will find concert schedules, tour information and concert tickets at StubHub. StubHub allows tour enthusiasts, concertgoers and theatrical performance fans to securely buy performance tickets online.
Is it possible for me to see a The Christmas Jam performance?
Yes, this is a yearly event. What started out as a one-day local show has since turned into a two-day, star-studded musical phenomenon. Initially, Warren Haynes organized it around Christmastime because many musicians that he knew stopped their touring activities to come home for the holidays. Tickets are available for this show at StubHub.
What have past setlists for The Christmas Jam been like?
Due to the nature of this event, the setlists change each year. In light of that, the setlist provided here gives music fans a sample of the kinds of music they could expect if they attend The Christmas Jam. This setlist came from the 2011 performance. Warren Haynes played "And It Stoned Me." Kevin Kinney & The Christmas Family Band performed "Never Gonna Change," "Ain't Waiting on Tomorrow," "Breathe," "Rocket Man" and "I've Got a Feeling." Bela Fleck and Jeff Sipe, along with Jimmy Herring, Taylor Lee, Bill Evans and Casey Driessen, took the stage to perform a solo improv as well as "Jes Clampett," "Monkey See," "Spanish Point," "Scapegoat Blues' and "Soulgrass." Los Lobos made an appearance on the schedule singing "Neighborhood" "Don't Worry Baby," "Revolution," "Venganza de Los Pelados," "Chuco's Cumbia," "I Walk Alone" and "Not Fade Away." Other performers that night included Phil Leah & Friends and Gov't Mule.
Are there other related events?
Yes. Fans who want to get more deeply involved on the local level can take part in Before The Jam, Lend a Hand. This is an opportunity for local artists, fans and staff to help with the local Habitat for Humanity builds. There is also the Xmas Jam by Day, which introduces local musicians to music fans. It also gives them a look at some cool art at the annual art show.
What are The Christmas Jam concerts like?
These shows really cater to music lovers because this two-day event brings together a variety of artists. Music fans might enjoy a cool jazz set before being treated to an acoustic musical performance. They might also get front-row seats to a rock performance or country show and every genre in between. For the money, it's one of the best ways to experience all kinds of great musical performances in one place. Fans who want to take part in this Christmas fundraising event can find tickets for it at StubHub.
Who are some of the past artists who have played at The Christmas Jam?
Grace Potter, Dave Grohl, Warren Haynes, Jen Gunderman, Joanne Shaw Taylor, Jeff Sipe, Bela Fleck, Los Lobos and Gov't Mule count as just a few of the artists who have performed over the course of the event's three-decade history. Fans interested in future scheduled performances of The Christmas Jam will find tickets for this and other shows at StubHub.
Back to Top
Epic events and incredible deals straight to your inbox.