There aren't any Events on the horizon right now.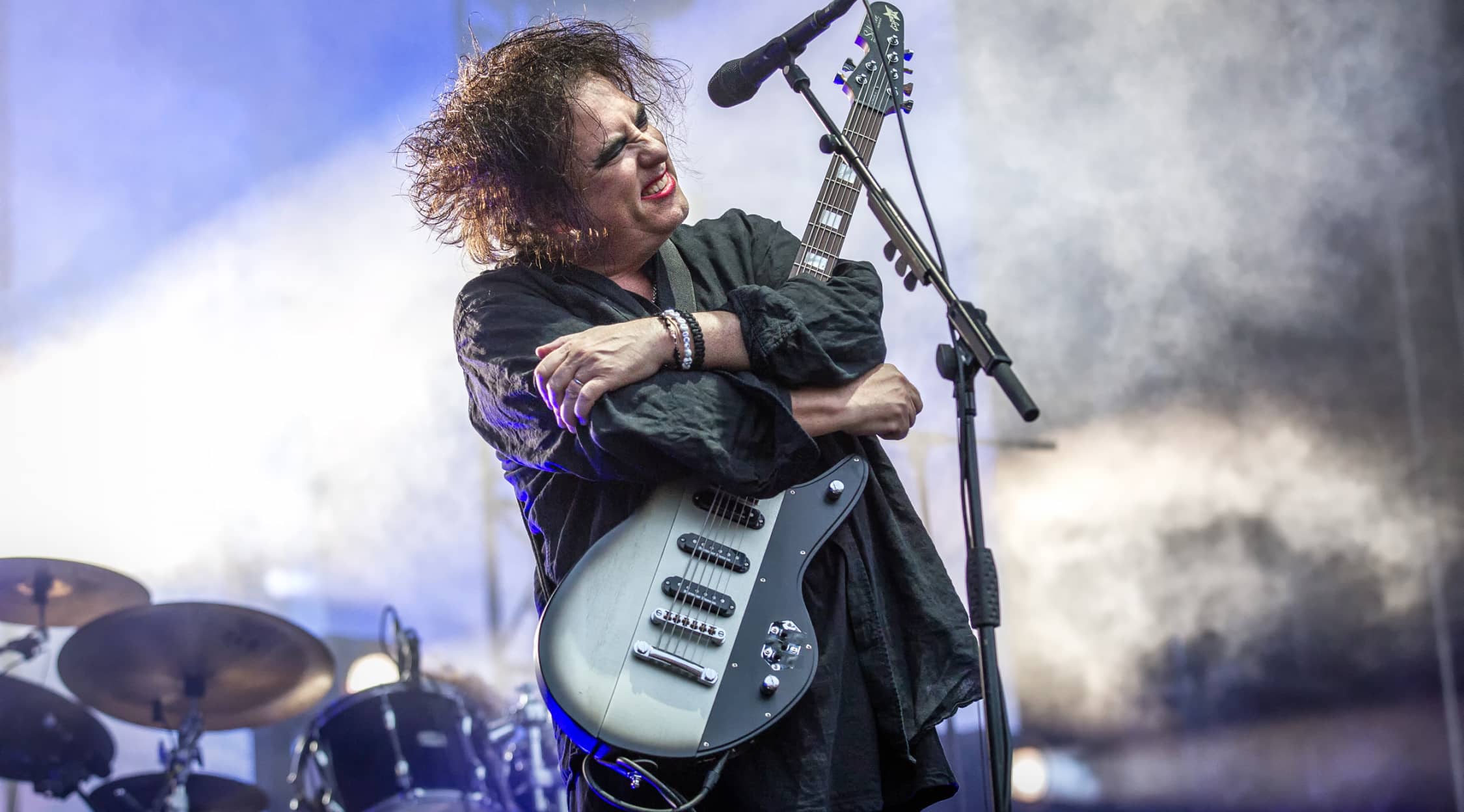 Zuma Press
The Cure Tickets
THE CURE CONCERT TICKETS
The Cure is one of few popular bands to survive the 1980s while continuing to have a lengthy career, both in recording new music and touring. Since 2008, the band has performed several of its "Reflections" shows in both Los Angeles and New York City, and it embarked on a widespread world tour in 2016. They've also headlined most major festivals, including Coachella, Lollapalooza, Austin City Limits, RiotFest and Voodoo Experience.
The Cure played 33 shows in 26 North American cities during spring 2016, which was their first major tour there since 2008. Their 2016 North American tour showcased 37 years of their songs, mixing hits, rarities, favorites and unreleased tracks.
THE CURE BACKGROUND
In 1976, Robert Smith, along with schoolmates Michael Dempsey, Lol Tolhurst and Porl Thompson, formed the English band Easy Cure. They wrote their songs, played them to small audiences and by 1977, the band was playing throughout Southern England to a rapidly growing fan base.
One year later, they dropped bandmate Thompson and "Easy" from their name. Almost immediately, The Cure was signed to Chris Parry's new Fiction label and their post-punk, new wave, Gothic rock music would take the world by storm. Their debut album, originally named Three Imaginary Boys, was released May 8, 1979. It was released in the US in 1980 as Boys Don't Cry.
Throughout the years, the band would see several new members come and go, with Robert Smith being the only member to be there from day one. As of 2016, The Cure's members were Robert Smith (vocals, rhythm guitar, six-string bass), Simon Gallup (bass), Roger O'Donnell (keyboards), Jason Cooper (drums) and Reeves Gabrels (lead guitar).
During their early years, The Cure was one of the most influential and successful bands to come out of the post-punk movement of the late '70s. A decade of hits later, they laid the foundation for the alternative rock garage bands of the '90s with their album Disintegration. Imagine where the Smashing Pumpkins, Nirvana, Radiohead or Green Day would have been without The Cure laying down roots for their music genre.
THE CURE'S BIGGEST HITS
In four decades, The Cure has released 13 studio albums, ten EPs and more than 30 singles—many of their albums are certified Gold and Platinum around the globe. Their greatest hits include "Friday I'm in Love," "Why Can't I Be You," "Lullaby," "Just Like Heaven," "Pictures of You," "Lovesong," "A Forest," "Lovecats," "Fascination Street" and "Boys Don't Cry."
Back to Top