There aren't any Events on the horizon right now.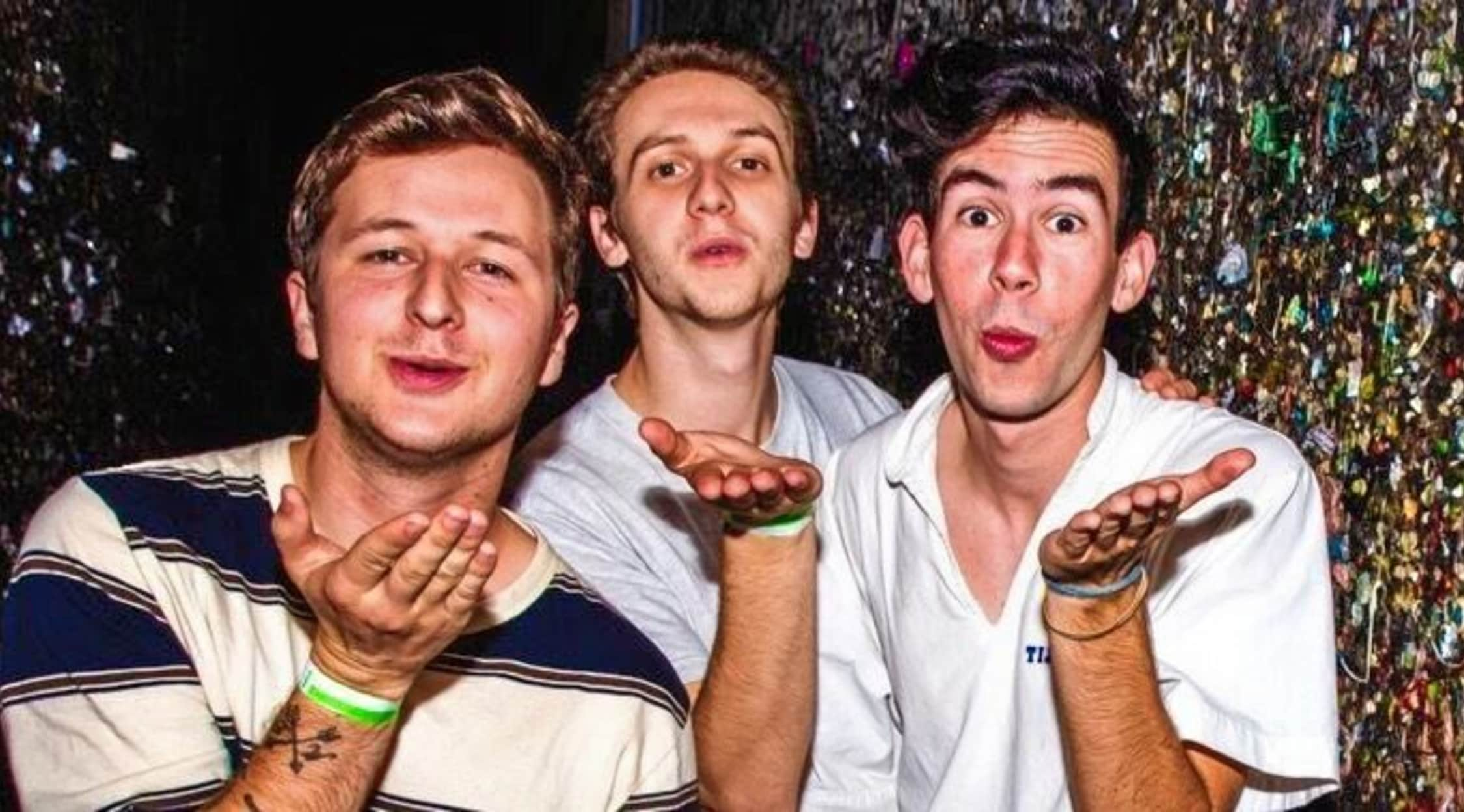 Rovi
The Frights Tickets
The Frights tickets
The Frights fuse old with new, contemporary with tradition. This San Diego-based trio blends the whip of rock music with laid-back '50s rockabilly, revitalizing the surf-punk genre. The group has already made a big impression on the alternative music scene and are set for the mainstream. The Frights tour attracts music lovers who want a no-holds-barred, sing-a-long live experience.
The Frights' background
The Frights' line up consists of Mikey Carnevale on guitar and lead vocals, Richard Dotson on bass and vocals, and Marc Finn on drums. Carnevale and Dotson were friends in high school; Finn replaced drummer Adam Lomnitzer after he left the group.
The Frights started as a joke -- they planned a one-off 30-minute gig as a prank. However, critical and commercial buzz convinced them to continue as a three-piece. Later, someone from indie label Postmark Records watched one of their shows and asked them to release a 7'' single.
Today, The Frights are veterans on the live circuit. Their shows incorporate elements of doo-wop and hard rock, and the band showcases a variety of sonic landscapes in an intimate setting. The three-piece has performed at various music festivals across the United States, including X-Fest, which exposed them to a massive audience.
In addition, the group has a loyal social media following. Fans have watched their music videos on YouTube hundreds of thousands of times, and the band members regularly update their Twitter page.
The Frights' history
The Frights delivered their debut EP, Dead Beach, in 2013. The five-track set had an unmistakable swagger, with Carnevale's angsty vocals complimenting Dotson's bass guitar. Dead Beach featured the songs "Hippie Lips," "Bone Down" and "Kids on Drugs."
The band's follow-up, Fur Sure, appeared in 2013 and showcased tracks like "Welcome to Kitty City," "Del Mar Zombies" and "Makeout Point." Characterized by its catchy melodies and melancholic lyrics, the EP generated critical buzz. The Frights also released their eponymous debut in 2013. This album included the songs "Tommy's $20," "I Feel It Too" and "Hard Ticket." The following year, The Frights released the single "Tongues/Puppy Knuckles," which garnered much attention.
The Frights' sophomore effort, You Are Going to Hate This, came out in 2016. The album -- the group's first on indie label Dangerbird Records -- included the songs "Afraid of the Dark," "Growing Up," "All I Need," "Kids," "You or Me" and "Haunted." On the album, there are nods to the classic rock stylings of the '50s and '60s, as well as more contemporary electronic sounds.
Similar artists to The Frights
Music fans interested in The Frights tickets might also enjoy The Buttertones and SWMRS -- two other exciting indie acts who experiment with different music subgenres.
Back to Top
Epic events and incredible deals straight to your inbox.